Critic's Review
I walked into Sonny's and felt an immediate familiarity. It's exactly the same odd layout as the now defunct JAX on Powerline Road. I didn't know that used to be a Sonny's, but obviously it was. There's a little waiting area, a desk on the side and a pretty big dining room in the back. It's kind of funny; it looks so makeshift that you wouldn't think that they'd duplicate it in all of their locations.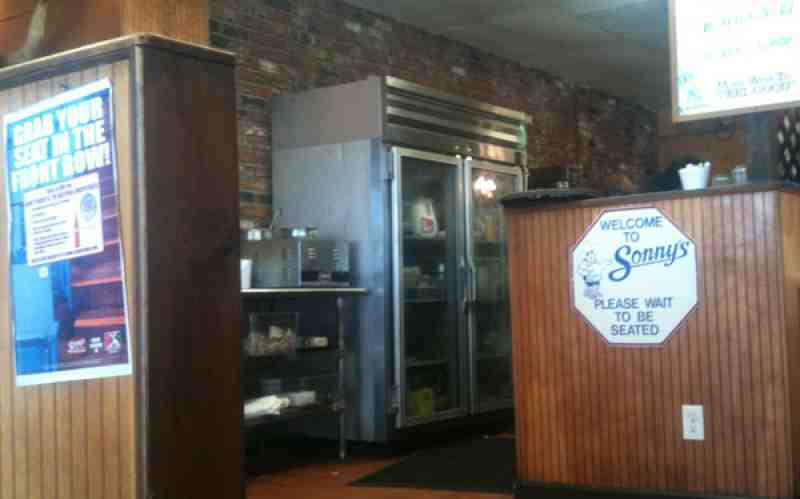 What's also interesting is that the menu and offerings are similar to JAX; I liked JAX so I was thinking that this might be decent. It took about 10 minutes for them to put my order together; a Rib Sampler for $13.95.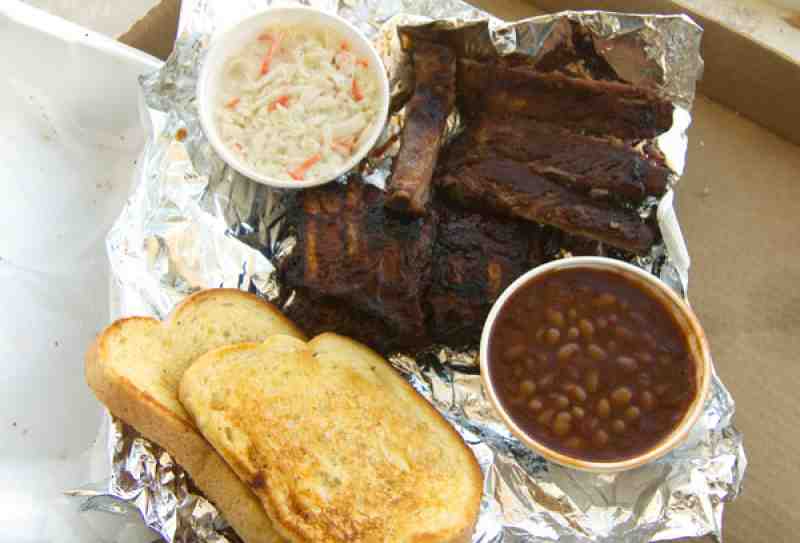 Sonny's Rib Sampler
It even looks a bit like the JAX food. By looking, the ribs and beans looked good and the slaw looked like the kind you get in a bad deli. But looks can be deceiving. The slaw wasn't bad; I added some pepper and it was pretty good. The beans were just ok; something was a bit off, like they weren't baked quite enough. The spare ribs were really bad, no meat, dried out, too much fat.
They gave me an extra section of babybacks which I thought at first was pretty generous, but after the fact I realized that it was because they were burned. I ate these first and came off thinking that Sonny's had burned my ribs, but the other slab was fine and quite good.
The garlic bread was decent also. I think I paid $9.95 for this from JAX, but after an $18 burger lunch last week I can't complain about this. Sonny's is OK.