Critic's Review
From the outside, Frida and Sharo's is as big a dump as there is in this town, only the Jerk Machine can rival it's lack of curb appeal. At least the Jerk machine has a parking lot. This place has an oddly shaped driveway in the back that's more suitable for bumper cars than parking.
I almost came here once before when I had a craving for Ropa Vieja, only to find out that they don't have it on the menu. Today I felt like a cuban sandwich.
I wasn't going to park in the back, and next door there's a business owned by former mayoral candidate Earl Rynerson; Earl seems like the kind of guy who would be quick to call a tow truck, so I parked in the home depot and walked across.
Inside, I was surprised. It's actually a pretty nice space. It looks like the typical cuban cafe; there's a counter with some stools, a few booths and some tables. Pretty clean looking overall. I was the only one in the place with English as a first language, but that's pretty normal also. My sandwich was just coming off the press. They had asked if I wanted pickles and mustard, which was a first; I guess some gringos don't like it. But I wanted the full experience.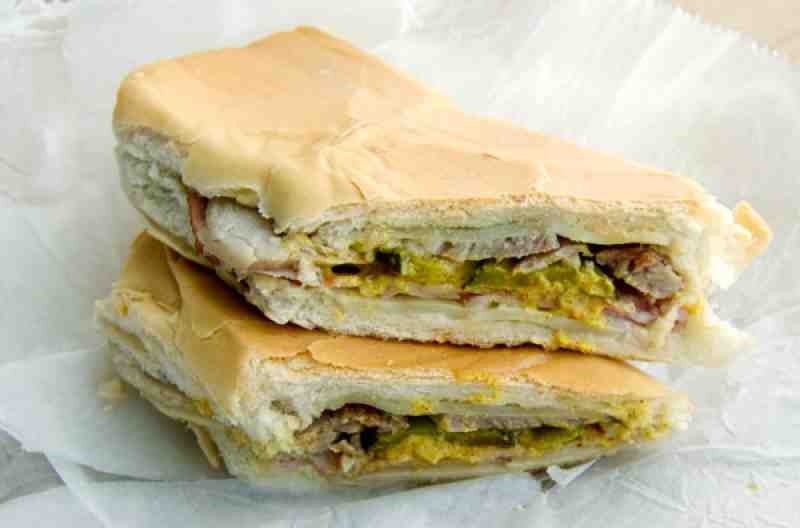 It wasn't an overstuffed sandwidth, for $4.75 I didn't expect it would be. The pork was particularly tender; tough pork can ruin a Cubano. It was a pretty good sandwich for the price. Not as good as the $7.25 sandwich at Tropical Cafe, but good for lunch.
They serve breakfast and "brunch" on Saturday. And just a short walk from the Home Depot garden center.