Critic's Review
Biergarten is the kind of German Pub you'd expect to find in Boca; not very authentic and not what you might expect. If you're looking for real German food and Oom-Pah bands you'll be disappointed. If you're looking for a pretty cool pub with a German Twist, then this is a place you'll enjoy.
The place as only been open for 1 day, so we didn't expect a smooth operation. There's a large outside bar with TV along Via De Palms with makes for a nice ambiance on an evening in the 70s. They have some nice slab tables, but the stools are wobbly and uncomfortable. They're aluminum and just junk compared to everything else in the place.
The staff here is decked out in German attire; the women all wear blue german barmaid getups and the guys in the standard oktoberfest lederhosen outfits; inside the place is cavernous with a leafy theme complete with birdhouses.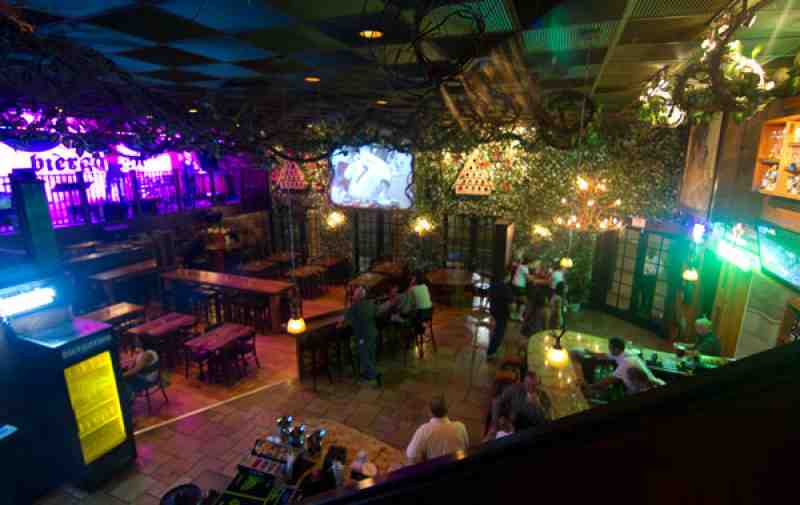 Biergarten Inside
They had a live band on the "stage", which is a perch on an elevated level. The band has nothing to do with the German theme; it's your standard rock cover band. Upstairs they also have a cool lounge; with signature German hand-made wooden furniture.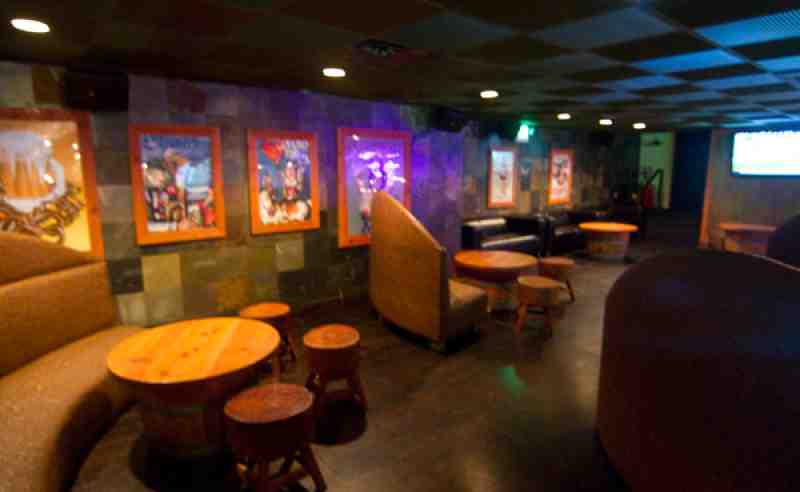 Biergarten Upstairs Lounge
So from a physical standpoint, Biergarten has potential. They're advertising that they have all of the games, but TVs are scattered about, so I'm not sure they'll be able to show every game, or that you'll be able to watch 2 particular games from any specific vantage point.
Service was borderline uncomfortable, my "date" had arrived a few minutes before me and the barkeep asked her for a credit card until I got there. A well-dressed 40yo woman at an empty bar should get more latitude than that. I also had to provide a card to order food after it should have been abundantly clear that we weren't going anywhere. I expect that on a busy night but not on a dead Thursday. The menu has spatterings of German fare, but it's a mixed pub menu. They have a "Wurst" section (about $9 each), a schnitzel section ($18) and burgers, salads and appetizers. The skinny babe wanted the "tasting" platter instead of food, and I thought I'd try the bratwurst tacos, which were something I'd never seen before. I tried to order a Warsteiner, but they were out. I got a pint of Hacker-Pschorr instead; they let me taste it before ordering; beer is served in authentic looking German mugs.
The first impression of the tasting tray was that it was a really nice tray.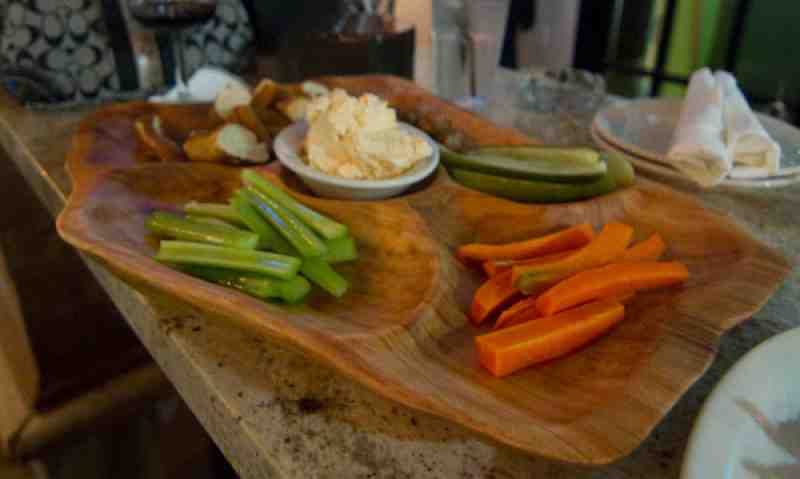 The items on the tray were uniformly without taste; the pretzel nothing that you couldn't get at a mall, the mushrooms salad bar fare, and the pickle only a short marination from a cucumber. The cheese dip was more like whipped butter; it didn't resemble the standard liptauer in spice or color; it wasn't bad on the pretzel. I mentioned to the underfed brunette that the "dip" was likely close to 100% fat and that she might as well eat regular food; which seemed to ruin the experience for her. The truth isn't always convenient.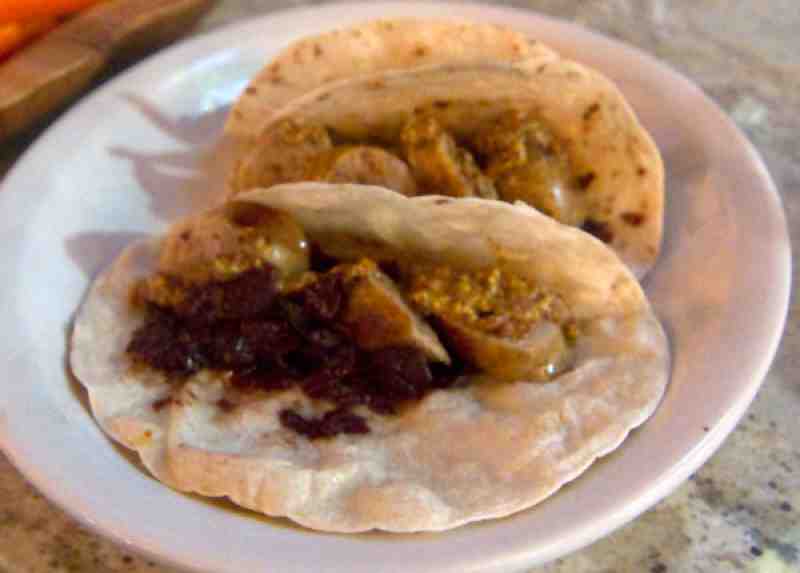 Biergarten Bratwurst Tacos
The tacos were wholly contrived; a few slices of bratwurst with a teaspoon of red cabbage on a taco shell is nothing more than someone trying to be clever. After eating one as a taco I ate the rest with a fork minus the shell. The cabbage was a bit sweet for my taste; overall it was unmemorable.
We saw a few other dishes come out, and my conclusion is that the next time I'm here I'll get a burger and pass on the German food. This is a place to watch a game, hear some live music and to have some beers and finger food. And there's nothing wrong with that; East Boca can use a place like this to hang out that isn't in Mizner Plaza.