Critic's Review
La Mia Focaccia is easy to miss. It's a very small place. It's on a road that you may never have been on before. And they're only open Monday to Friday for 4 hours a day. But if you want a good sandwich; this is one of the places to go. There are a couple of tables inside; you could eat here in a pinch.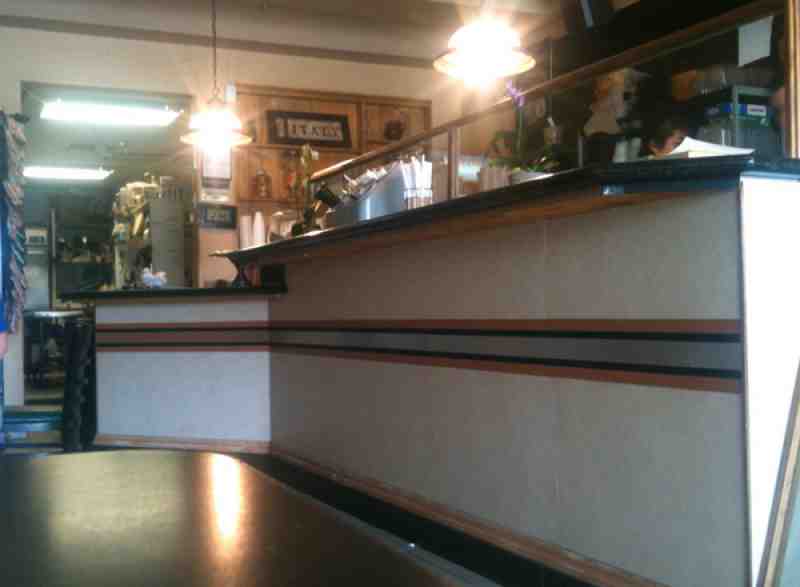 La Mia Focaccia Interior
They're only open until 2:30, and the later you get there the more things they won't have available. I got there after 2pm and they only had ingredients for a few of the sandwiches. I ordered the #11 on rosemary/garlic focaccia, which is prosciutto, salami, fresh mozzarella basil and arugula. All sandwiches come with olive oil and balsamic; I forgot to ask them to leave off the balsamic.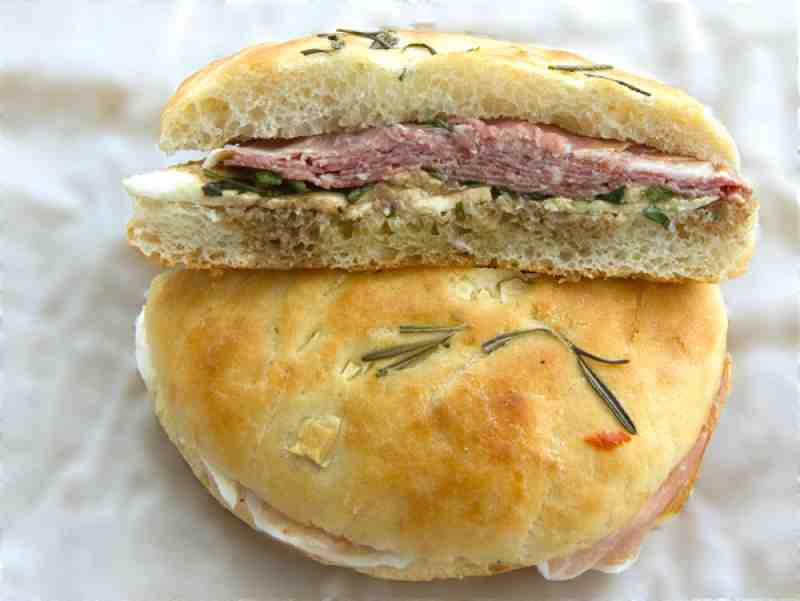 La Mia Focaccia #11
While I despise the overuse and misuse of the word "Fresh", there was something about this sandwich that makes me want to use the word. It wasn't an overstuffed sandwich like an italian sub, but it was very satisfying. Nothing crazy here; just good solid food.