Critic's Review
Grande Pizza is a chain with a number of locations; none of which is terribly convenient. This location is on that 62nd Street area where nobody goes unless you live nearby; it's just not on the way to anywhere.
Inside, the place is nicer than expected with black granite counters and light wood tables and chairs. I wasn't up on their stuff when I first walked in, so I just asked for a slice. I've since learned that they have "crispy cheese" slices, which are a variation of Sicilian. They didn't ask what kind of slice so they just threw in a plane slice.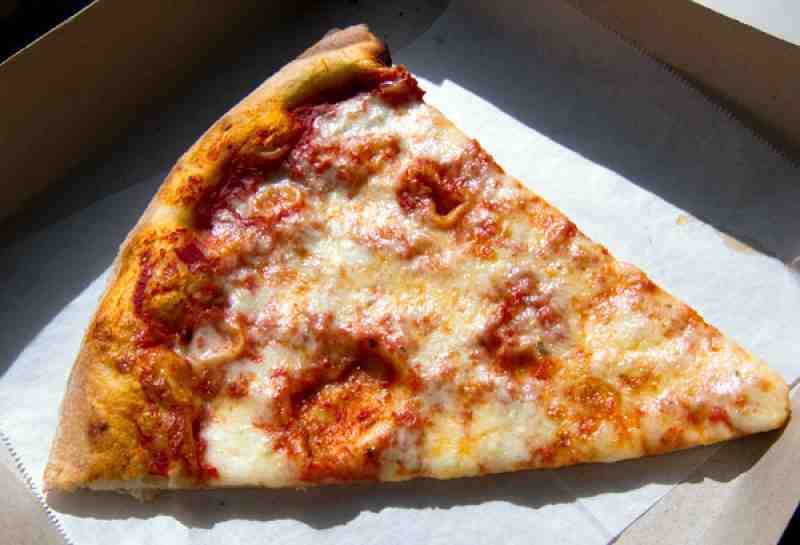 Grande Pizza Slice
The slice looked pretty good, although I felt unlucky that I got one of those bubbles that result in a big circle of space with no cheese. It was way too doughy; I found myself chewing way too much on something other than cheese and sauce.
Probably worthy of a pie try; but they're pretty expensive; it's $15.95 for an 18" pizza so I'll likely go for a 16" against my instincts.