Critic's Review
Bagel Snack is a real deli, hidden away off the beaten path. The windows are all covered; you'd hardly know the place is here.
But it's been around for a long time, and when you go inside it looks like a real Jewish Deli. With Pomperdale losing some luster with new owners; bagel snack is one of the few old-time delis left standing.
I ordered a chicken salad sandwich on Rye, which is what I usually order in a deli.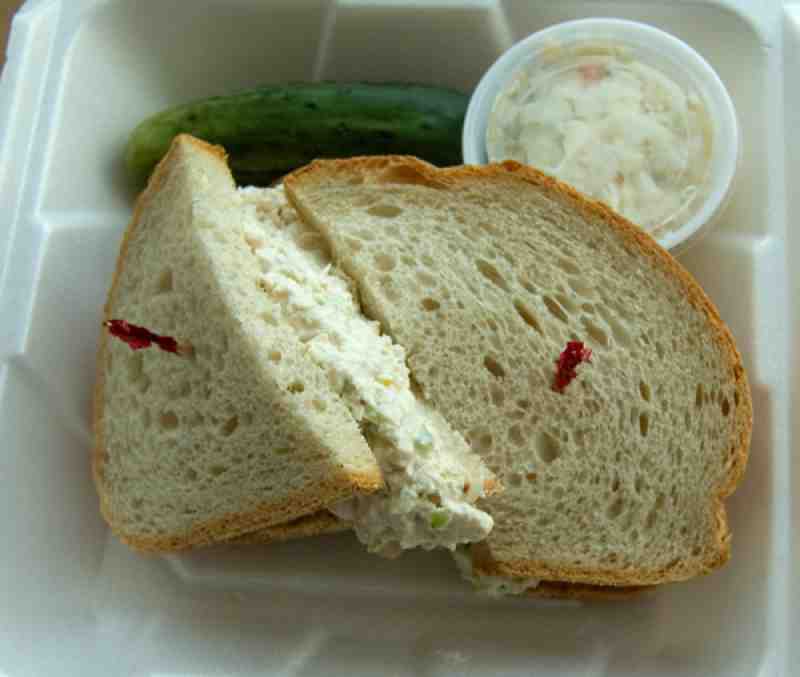 The chicken salad was good, but overall I wasn't overly impressed. No Dill Pickle (whats the deal with these half-dills anyway?). Seedless Rye and really, really lousy cole slaw. Why do even the best delis have lousy cole slaw?
This place intrigues me; but this was fairly pedestrian. I'll have to try something else, but for now, 3 stars is all I can do.