Critic's Review
Blue Willy's is a food truck tucked on a side street near the courthouse; it's a place you'd never pass on purpose, or unless there was a detour on SE 6th. Blue Willy's is open on M-F from 11:30-5pm, but if you get there at 4:50 on Monday he may be gone, so don't cut it too close.
There one table and 2 chairs if you're eating in. The truck is literally in a parking lot.
I ordered the ribs and a brisket sandwich; the ribs come with 2 sides and I opted for cole slaw and baked beans. Willy gets $1.50 for a side, a far cry from the $4 that The Hog wanted at my last BBQ stop. It took about 10 minutes. Willy only has spare ribs; St Louis style.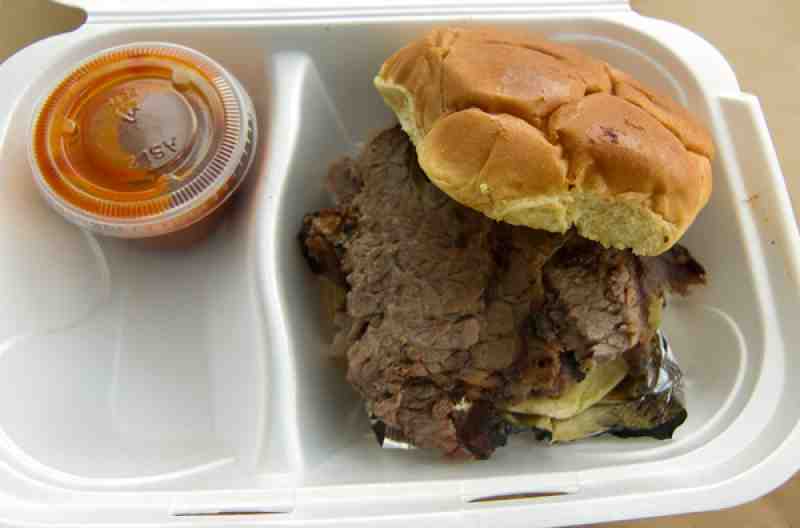 Blue Willy doesn't put any sauce on his meat; it all comes on the side. I pulled a piece out of the sandwich and ate part of it with sauce and part without. Finally some nice, moist brisket; fatty but not too fatty. The sauce is needed to add flavor; Willy's sauce has a bit of a bite. This is the best brisket I've had in a while.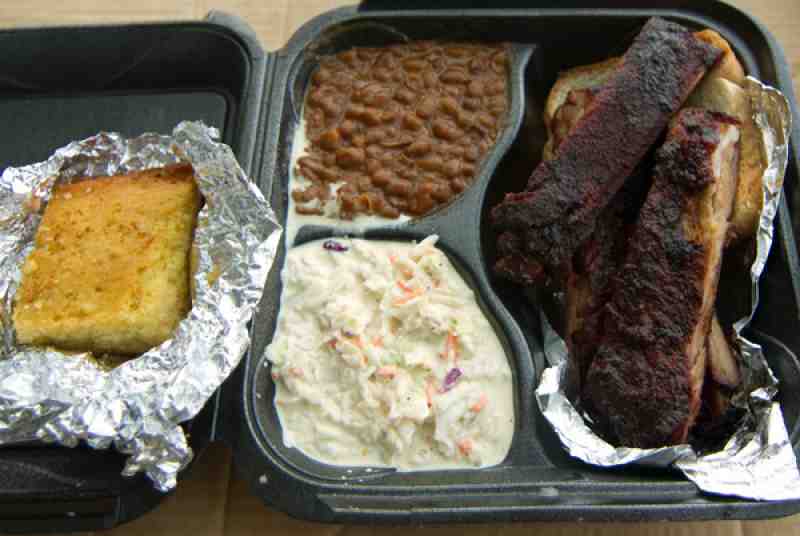 You get 4 ribs and 2 sides for $8.99. I didn't like the cole slaw at all. It had something in it that I didn't like; maybe yogurt? The beans are very smokey and not very sweet; pit smoked he calls them. They were OK but maybe a bit too smokey for my taste. The ribs were very good with a nice crust and enough flavor to eat them without sauce. I'm not a big cornbread guy; the bite I took tasted like cornbread.
Willy's meats are top notch. He's considering starting a delivery service on weekend evenings in December.