Critic's Review
The Atlantic Hotel / Condo opened a new French restaurant last November, and we checked out the Saturday Brunch (they have brunch on both Saturday and Sunday). This time it was lunch.
They've spruced the place up a bit since the initial visit. The outside was pretty barren and it wasn't clear that there was a restaurant here. Now it's more defined; the entire patio is set up for the restaurant.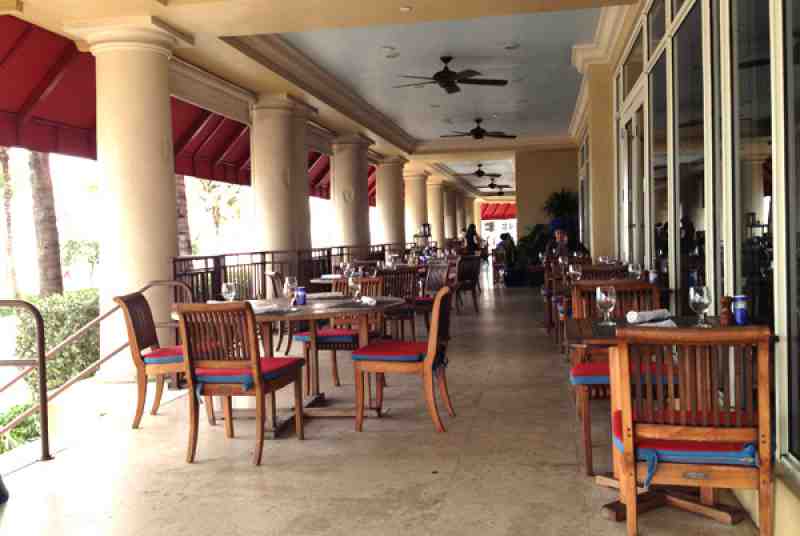 East End Brasserie Outside Seating
On my first visit, it was a beautiful fall day and I had the brunch outside. The view is quite nice.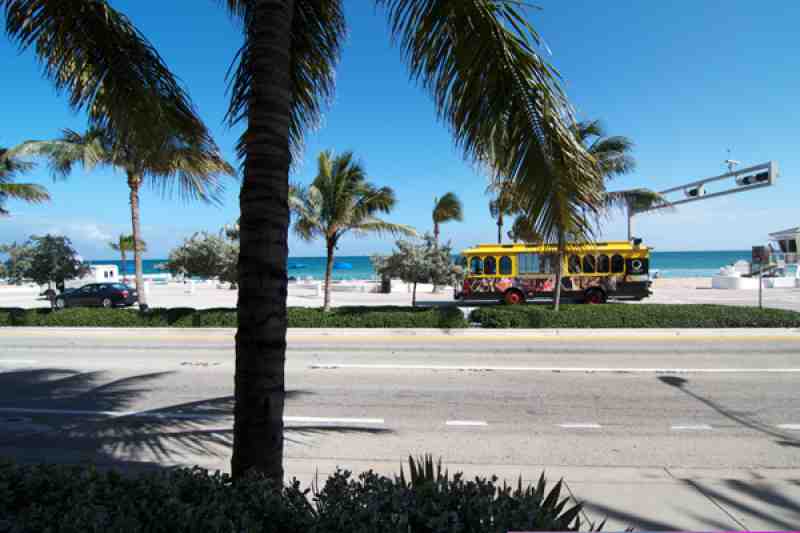 But it was a rainy, dreary day so I decided to check out the dining room. Regardless of the weather, I guess people feel compelled to eat outside when in Fort Lauderdale, becausejump--> I was the only one in the restaurant dining room. Considering the weathered teak furniture outside, the place is very nice. A little too much contrast between the light coming through the big windows and the lowly lit interior, but a very attractive place.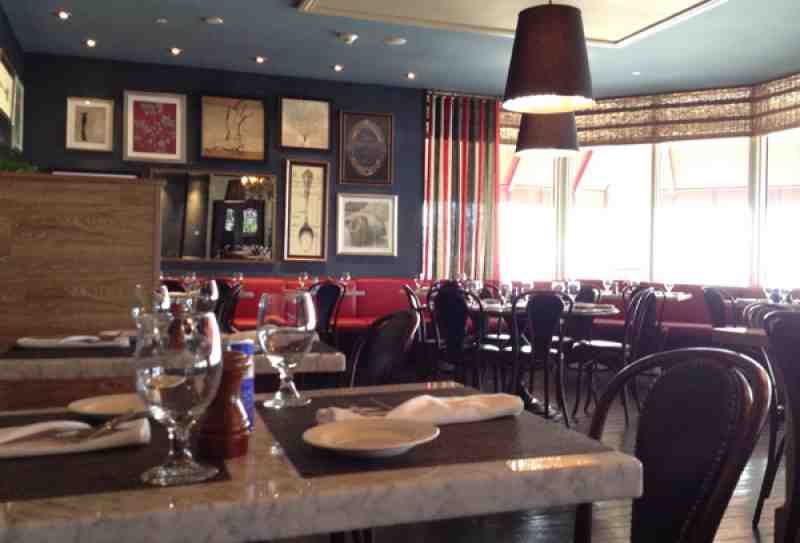 East End Brasserie Dining Room
The service outside was good, but a little inconsistent inside. I didn't actually see my official server until after my food had been delivered. A kitchen guy seated me, took my iced tea and my food order, and then brought over a mini french loaf with herb butter.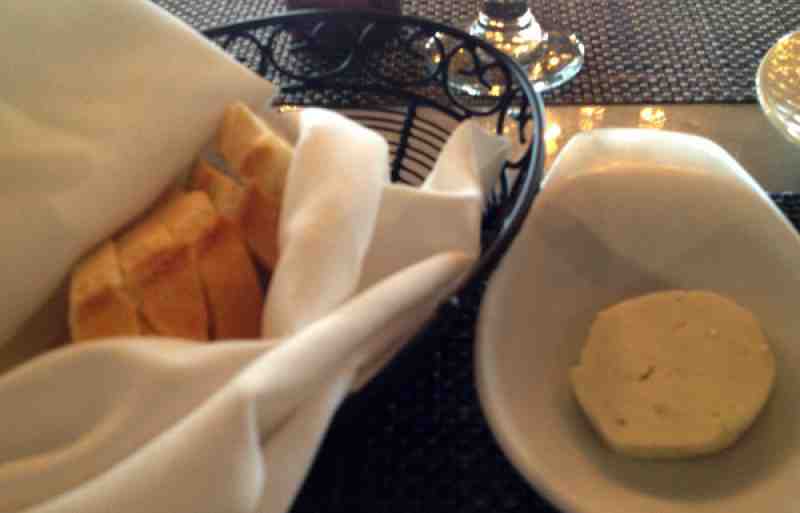 East End Brasserie Bread
The bread was good; it was nice to get butter that wasn't in a peel-away package. It was frozen of course, but only the first piece was difficult. I enjoyed the bread.
One reason that I came here was that I felt like some fish, and it's a lot more difficult than it should be to get a decent piece of fish in this town at a reasonable price. They have a mustard encrusted snapper here with white beans and spinach for $18; a low-carber dream meal, or so it would seem. As I was finishing my 3rd mini piece of bread, the entree was served.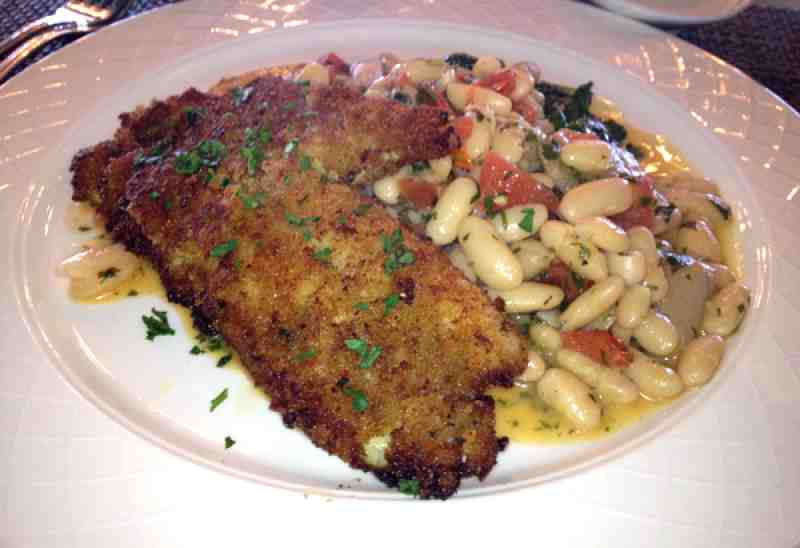 East End Brasserie Mustard Encrusted Snapper
Certainly a nice portion. It looked better than I expected. I didn't anticipate the amount of breading, but it looked good. A couple of bites though and I was disappointed; there was nothing particularly good about anything on the plate. Not much flavor with the beans and spinach, and the fish was bland other than a mild hint of mustard taste. The fish needed salt; there was nothing bad about the meal, but I came away thinking that I'd had something relatively healthy but not very memorable.
Previously I'd had the eggs benedict at brunch.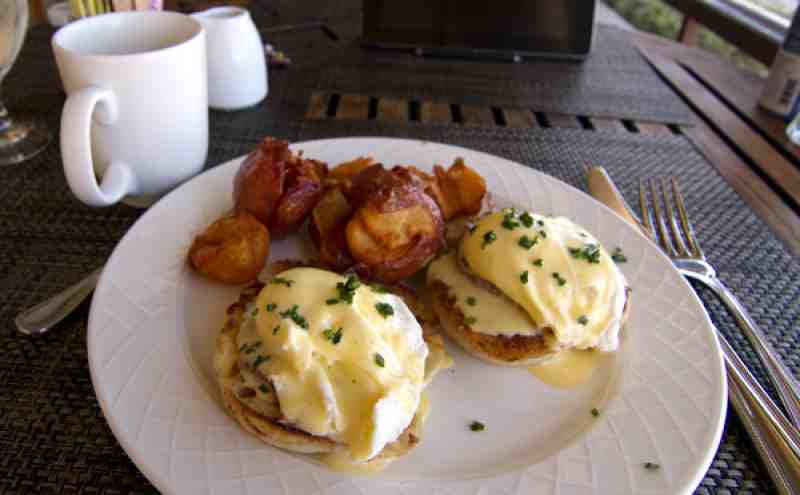 The eggs were competently poached and the hollandaise was light and good. The potatoes were special; the skins were cooked to a crispy texture similar to tempura; while the inside was soft. There were a lot of potatoes and I ate most of them, with just a speck of the available sea salt.
The only negative was the $4 iced tea, which is more than most places charge for a soft drink. Not out of control.
A nice place with an interesting menu, but I guess the food is hit or miss. To park here, you can valet at the hotel, or there are metered spots a block south that take quarters.