Critic's Review
Brio is opening a restaurant in Boca next week, so I thought I'd check out the Brio in Hallandale. This location is in "The Village" in Gulfstream Park. I'd never been to The Village before; it all looks very new and reminds me a bit of East Boca without the East Bocans.
The restaurant itself is pretty big, with a bar up front and a big dining room. It sort of has a mixed feel, with the old world Italian decor, but also sort of a middle of the road restaurant. They have paper over the white tablecloths; but they don't stamp the specials on it ala YOLO.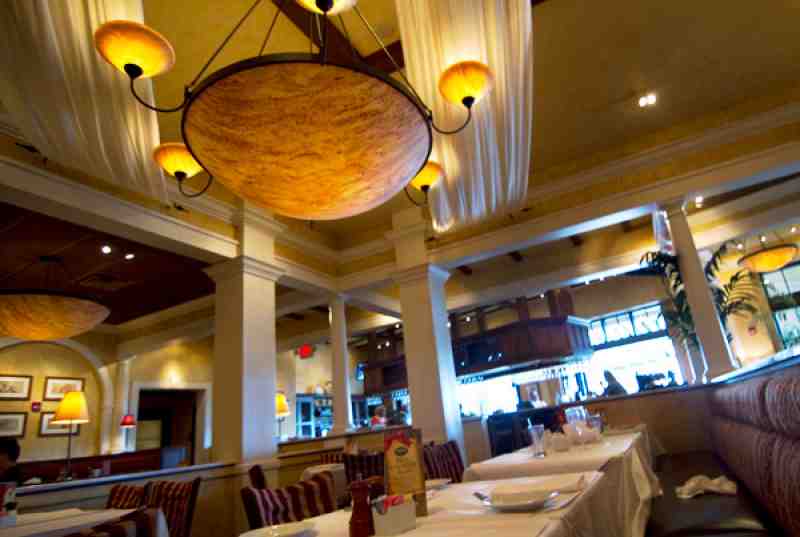 Brio Hallandale Inside
My server came over with bread shortly after I sat down.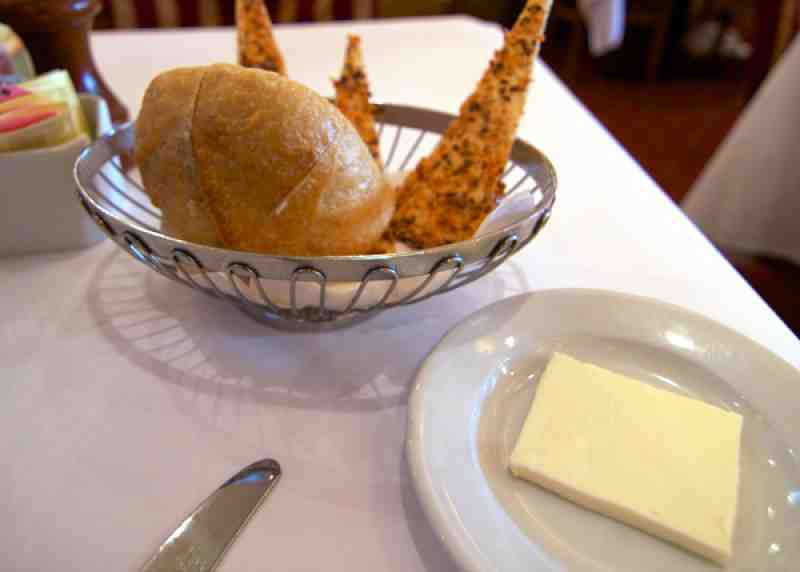 I'd read another review that said that the bread was "warm and soft". This loaf was neither. It was pretty stiff. Not bad but a chore to chew. The onion crackers were pretty good. Better than nothing, but not as good as the rosemary bread at Romano's. I also prefer the olive oil dip you get at Romano's and Carrabba's to the butter.
They have a couple of specials, and you get the hard sell here. "Would you like some delicious minestrone for just $3.95 or lobster bisque. Maybe a Caesar Salad?". I asked for a Pelligrino. They have San Benedetto here; good stuff, and a small bottle is only $2.99.
I'd decided on the Chicken Limone before I left, so I ordered that and she was off. It took quite a while for the food to come out; more than 15 minutes. A runner brought it out.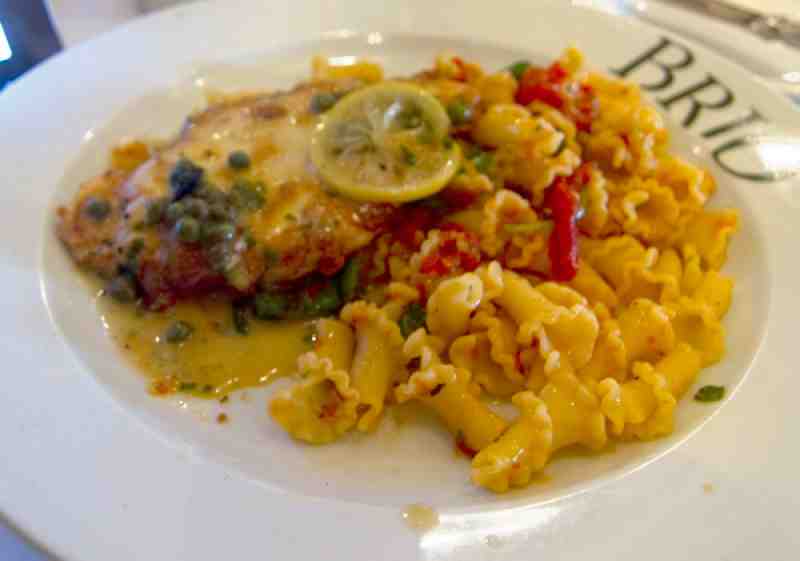 Brio Chicken Limon
It's not a very big portion; I would have liked a bit more chicken and less pasta (considering I'm not really eating pasta). The menu says "florentine", but there's only a couple leafs of spinach in it.
I wouldn't call the chicken juicy; it was pretty well done. But the dish was ok; there was something going on between the lemon sauce and the tomato sauce on the pasta that I liked. I did have some of the pasta. All in all, an ok lunch.
Brio will do well in Boca; I think it fits in with the East Boca dining scene. I'm not a fan of Olive Garden, but I like the atmosphere at Carrabba's better than here. I put this sort of in the category of Romano's.
Related Articles
Brio Tuscan Grille 5050 Town Ctr Cir Boca Raton FL, 33486 (08/13/2012)
Brio Coming to Boca Raton , (11/02/2011)