Critic's Review
From the street, little havana could pass for a fast food restaurant; in fact that's what I thought it was. I've heard some good things about it, but I hear good things about a lot of places that turn out to be completely different. I was in Pompano and I felt like some cuban food, so I thought I'd take a little trip to try this place out.
As you approach the place on the "other" side, it's a lot nicer. There's a fountain and a nice patio with outdoor dining.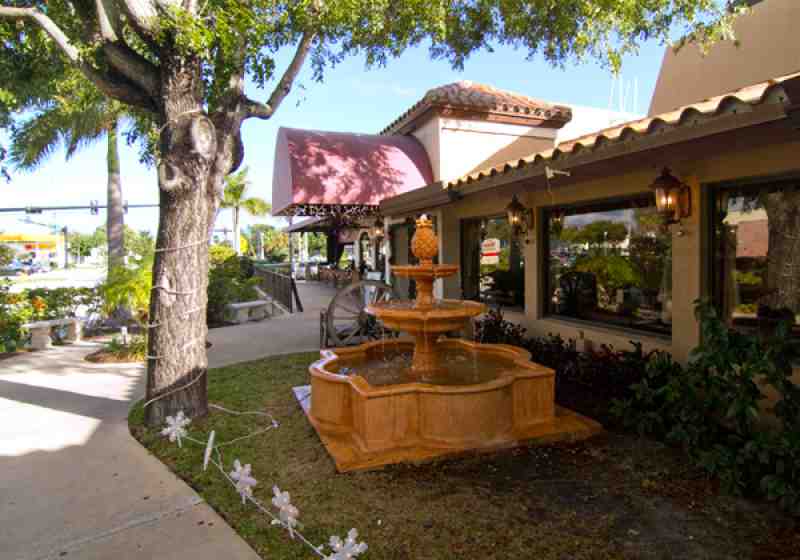 And inside the restaurant is much nicer than I expected. It reminds me a bit of some of the cuban restaurants in New York City. There's good sturdy tables and chairs, nice big paintings, art pieces and a setup for the live music that they have at happy hour.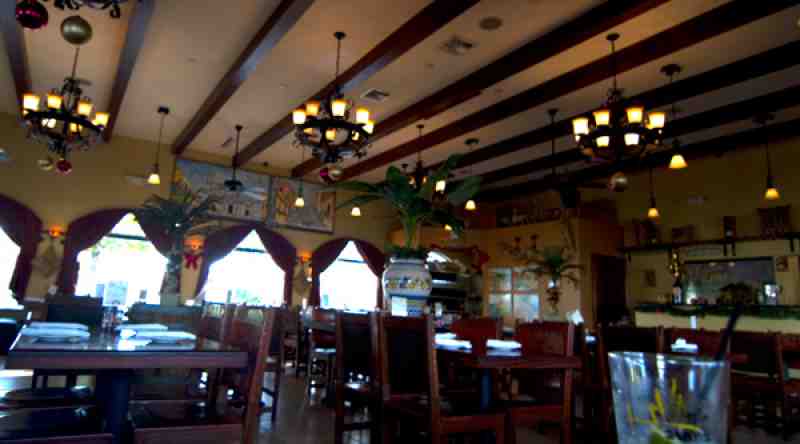 They have lunch specials; one of which is Ropa Vieja. I ordered that with rice and black beans and a seltzer with lime. They brought out some rolls, which were round pieces of cuban bread (if you've ever had a cuban sandwich). I didn't want bread but I tasted it; nothing worth the carbs. The Ropa Vieja came out very fast; maybe 5 minutes tops. Clearly they have this stewing in a big pot in the back.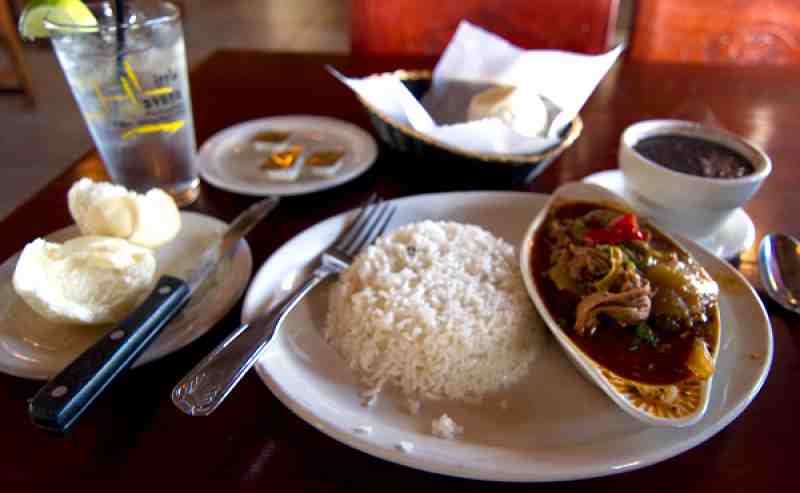 This is a lunch portion; no leftovers with this. They gave me a mountain of rice, most of which I'd be leaving on the plate. They gave me a nice portion of black beans. The Ropa Vieja was ok; not the best I ever had, but good enough.
They didn't charge me for the seltzer, so the whole shebang was $8.47 with tax.
They have a daily happy hour with $3 beer, $5 mojitos and live music. It's a pretty nice place with decent food.