Critic's Review
The first thing you need to know about this place is that it's not the pizza that's "Heavenly"; apparently Phil is. The place is "decorated" with religious items; you can sit on a bench and read the Bible while you wait for your slice to heat up. It's a colorful place, but it's hardly a carnival atmosphere. One odd thing was that there was a tub on one of the outside tables with little turtles sloshing around. I'm not sure how they fit in.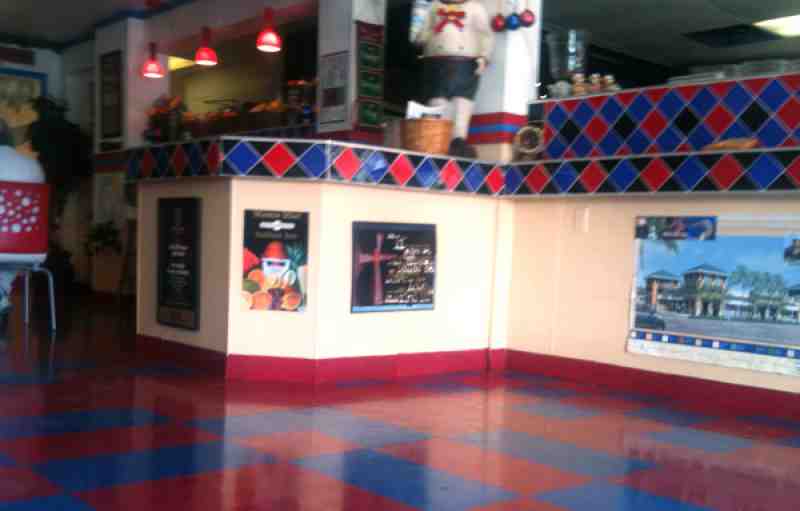 They didn't offer me a bag or a box for my slice, even though I asked for it to go. The first thing I noticed was that it had parmesan cheese on it, which isn't a good thing. Parmesan is optional on pizza, like the red pepper flakes. It doesn't belong on the slice.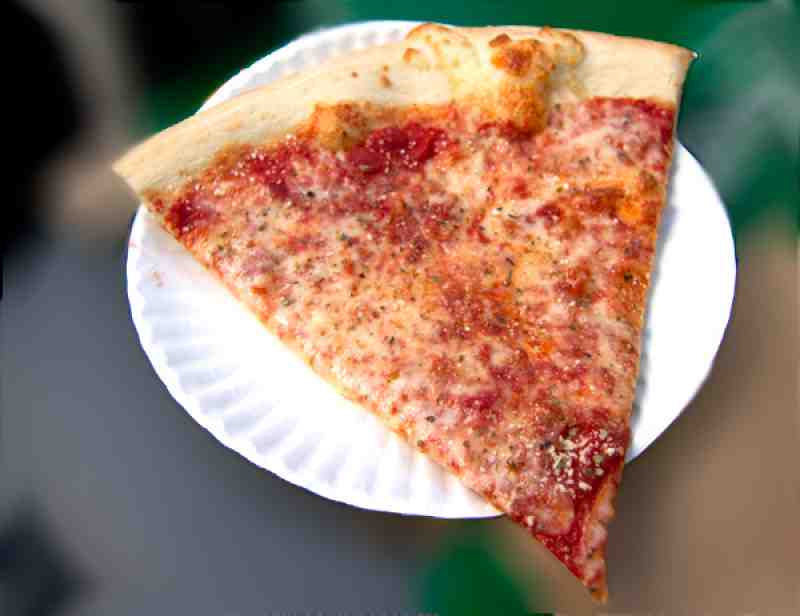 Phil's Heavenly Pizza Slice
It wasn't a bad slice; not a lot of cheese and certainly not a drippy, gooey slice. The crust was good and it was a decent snack, despite the unwanted parmesan. Not good enough to make the trek back for a whole pie, however.