Critic's Review
I'd heard this place was "authentic", and I was going to be in the area for another appointment, so I thought I'd check them out.
The place is as big a dump as could be; clean I suppose but with a few cramped tables and an uncomfortable-looking counter. A typical Cuban Cafe. I looked around for menus but there were none, there were some items written on a whiteboard behind the counter. I just wanted a cuban sandwich, with pickles and mustard. It took about 10 minutes to make, and unlike the last one I'd gotten, this was so piping hot I could feel it through the bag.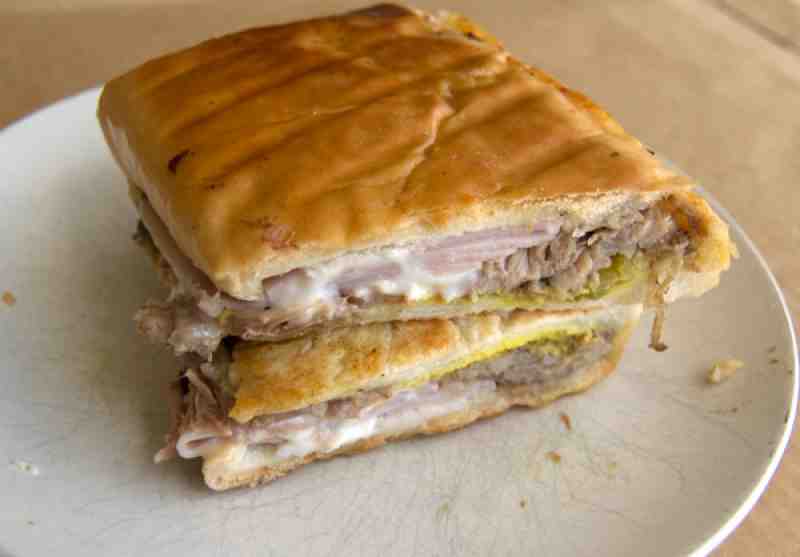 Ric-Kin-Bin Cuban Sandwich
The pork was very tender, which is to some extent the measure of a cuban sandwidth. It wasn't the biggest or best one I've ever had, but it was pretty good. It's not a part of town that I'm in very often, but its a quick stop just east of Sample and 95. They don't have a menu or a web site or a facebook page so it would be a bit tricky ordering take out in advance.