Critic's Review
I was in Hollywood updating photos and I'd wanted to try out the Greek Joint. I was a bit pressed for time, so I ordered take out. They have a counter inside and a couple of tables, and a bunch of tables outside. I was just in the mood for a greek salad, and I ordered a Gyro also as they're only 4.95 and I wanted to check out what I got for that price here. They told me it would be ready in 15 minutes, so I took a walk around the block and it was ready when I returned.
When I opened it, I was surprised and unhappy.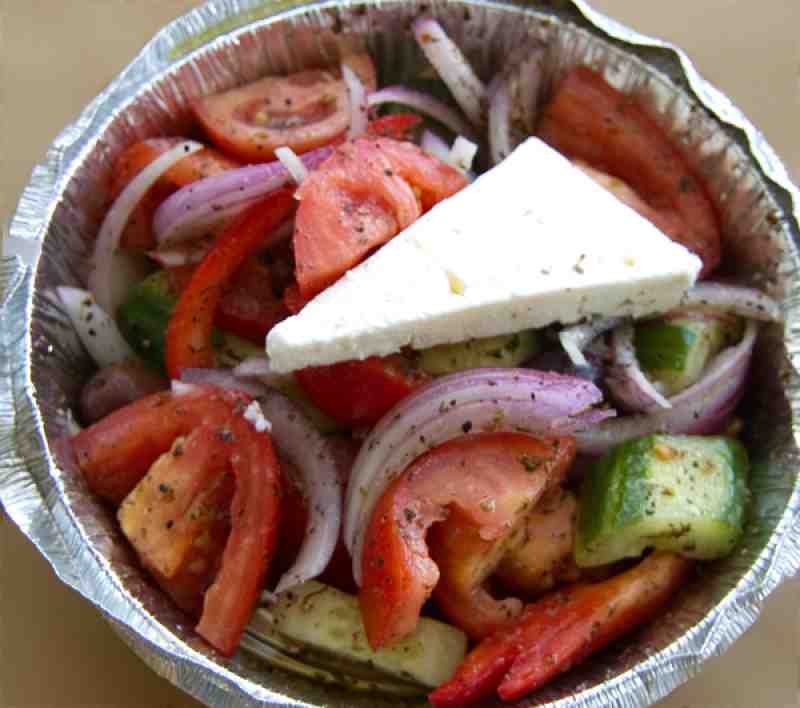 On their menu it just says Greek Salad, so I assumed I'd be getting what most places serve as a greek salad, which has lettuce. This is what is usually referred to as a horiatiki greek salad; it would have been nice if their menu listed the ingredients so I knew I was getting an "authentic" greek peasant salad rather than what every other place serves (including all of the greek places I'd reviewed previously). I guess I can't kill them for giving me something authentic; but as a business person you should know that if you serve something different than most places it's useful to add a description on the menu; or better yet call it a horiatiki salad. The ingredients were fine; but it wasn't what I wanted.
The gyro was also 'authentic" in that it only included onions and tomatoes.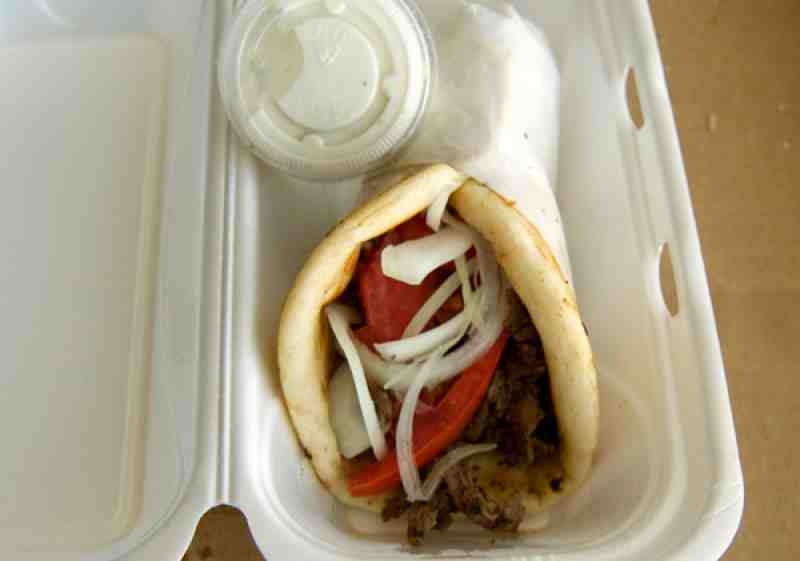 That's fine with me, as the meat and tzatziki is what a Gyro is all about. But the meat didn't seem like it was cut from a spit; it was crumbled and crusty, like it was scraped off a grill or something. I opened it up and took a closer look.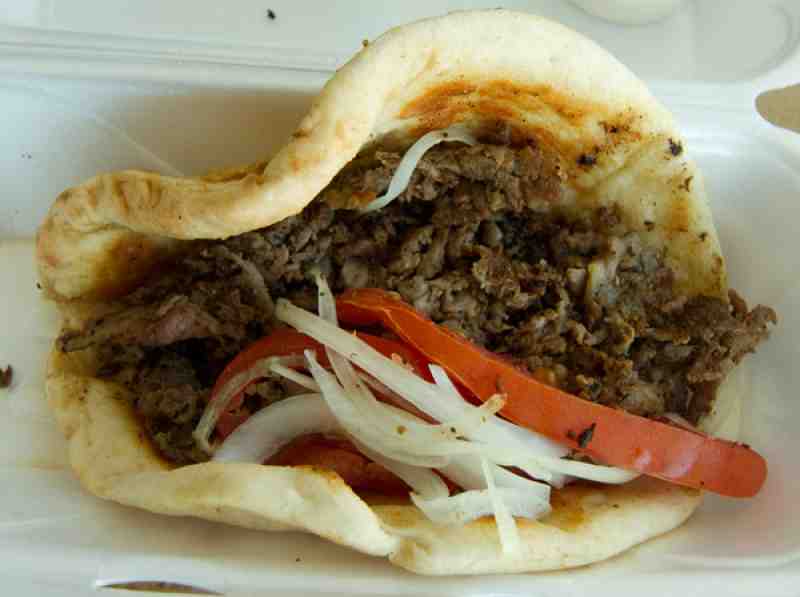 There were no strips of meat. I'm not sure what happened but it didn't taste much like a Gyro. Add that the Tzatziki wasn't nearly garlicky enough and it was just a boring sandwich. I guess I don't expect an overstuffed Gyro for $4.95, but this was wholly disappointing. I did eat the salad the next day, and it was very good.
I'm not sure how to rate this, but it certainly wasn't a very good gyro. As an American, I like the American version of greek salad; when I order a salad I expect it to have lettuce. If it doesn't have lettuce, they should tell me in advance. I'm sure I'm not the first person to be surprised by the salad.