Critic's Review
Lime Fresh Mexican Grill is a chain run by Ruby Tuesday. How lucky are these guys to find an empty space right on US1 in a Lime colored building?
Mexican restaurants are getting like Delis on Long Island now; in the past 2 years we've seen 2 Tijuana Flats, Rocco's Tacos, Dos Camino, Guacamole, Burrito Loco, Casa Frida, Chipotle and JoJo's Tacos open in Eastern Fort Lauderdale between E 17th and E Commercial. Chipotle is opening 2 more locations and the Whole Enchilada will be opening across from Jalisco in a couple of months. Guacamole has already closed. I have to wonder why these places think that there is such a huge market for Mexican food; or maybe it's just arrogance in that they all think that their food is so much better.
The place has a clean, simple layout; sort of an open air feel with the patio.jump-->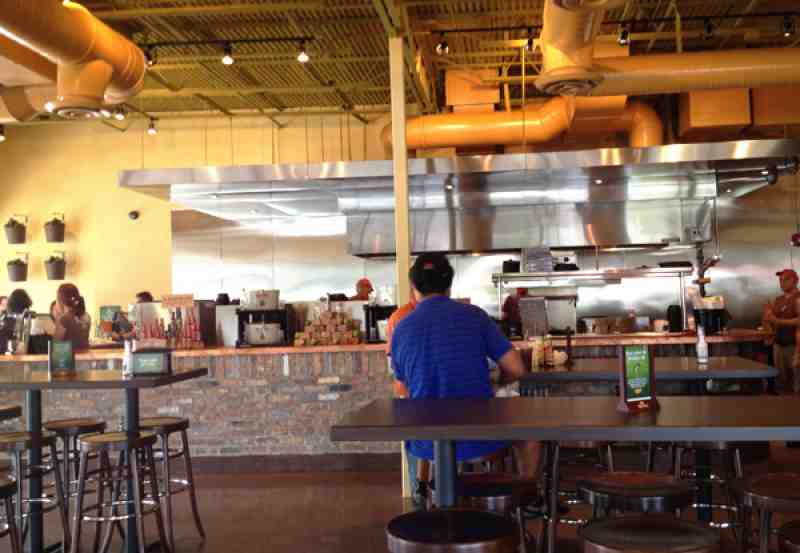 Lime Fresh Fort Lauderdale Interior
The model here is broken, in my opinion. Up front they have girls that are a bit too bubbly; I don't need someone standing next to me pointing out suggestions when I'm looking over the menu. They push the salsa bar "Make sure you hit the salsa bar for your chips". They give you a big plastic number, your receipt and you can either grab a bottle drink or they give you a cup.Then they send you on your way.
It wasn't too hot, so I grabbed a table on the patio. It's physically nice outside, but you're 10 feet from US1, so its a quite noisy.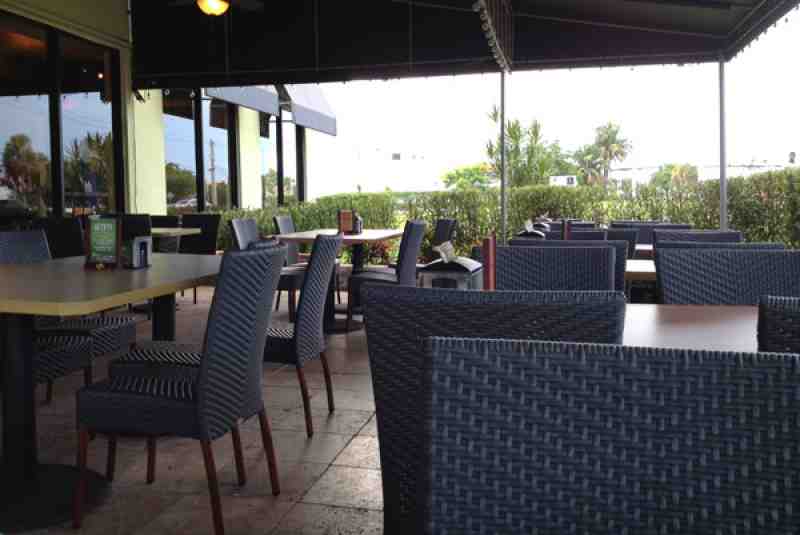 The music here is bad; Chris Brown, David Guetta. Some of Taylor Swift's lesser works. The problem here is that you find yourself sitting at the table with a drink and salsa; no chips, waiting for a server. They don't bring out chips in advance; they come with your food.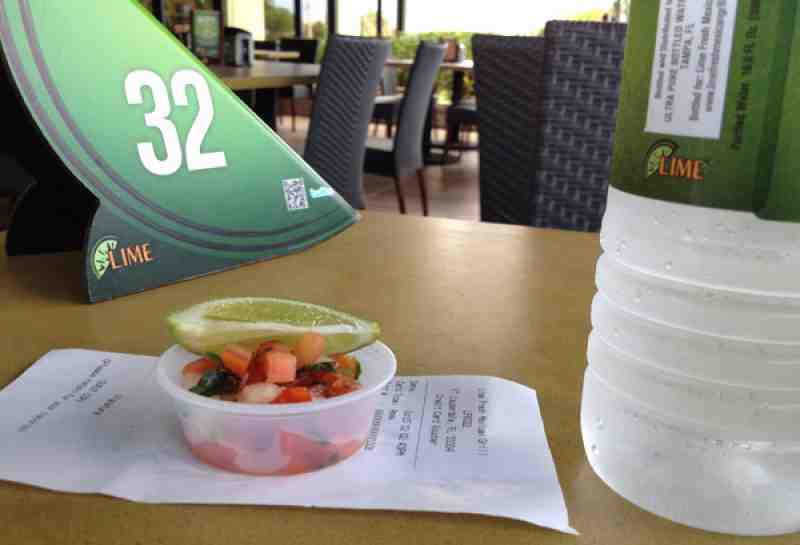 So I sat at a table with water and salsa and no fork to even sample the salsa; in about 10 minutes a tray comes out with the 2 tacos I ordered and some chips. But no utensils. I like to taste stuff with a fork before diving in, so I go inside looking for a setup area. But there are no forks out. I had to ask a server.
The steak taco comes with some sort of beef, peppers, onions, cheese and pico de gallo.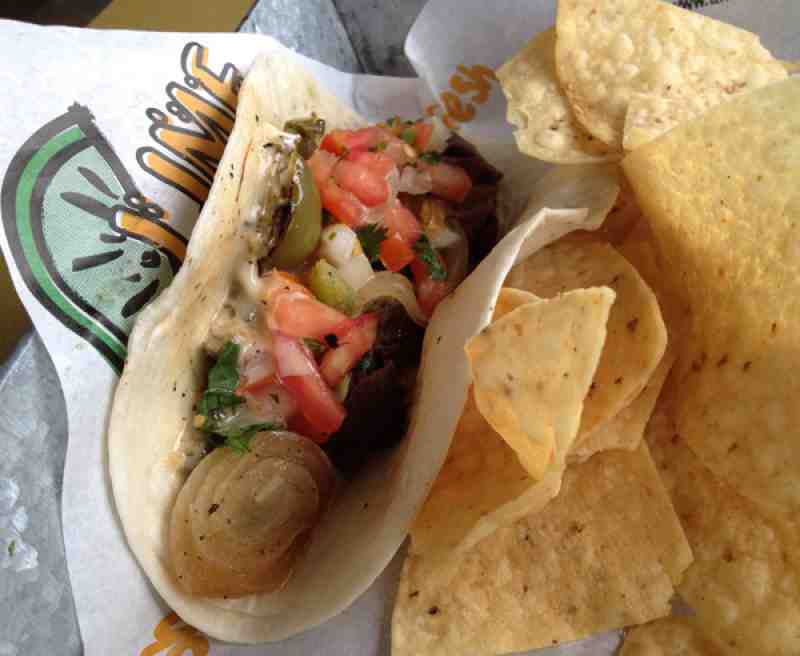 Lime Fresh Steak and Cheese Taco
This is a winner. Not prime beef, but the whole thing works. The fish taco is another matter.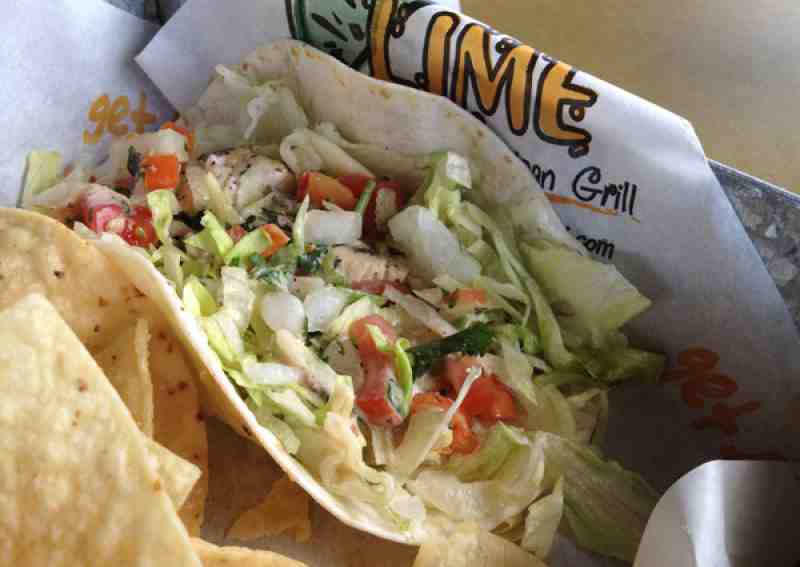 Lime Fresh Fish Taco
A small finger of fish, this is supposed to come with a "special sauce", but there isn't enough fish or sauce to notice. It reminded me of the tacos I had at the hard rock last week; too much lettuce and not enough food. A loser.
To me, these Fresh Mexican places are all about the same. The failed model here and the unimpressive salsa bar puts it at the bottom of my list.

Photo Gallery