Critic's Review
Checkers Old Munchen has re-opened after a fire in the kitchen closed the place for several months.
This part of town is still a mess; they're rebuilding the roads and several of the parking lots, and there are bulldozers and heavy equipment cruising around on the street. Luckily, Checkers Old Munchen has a parking lot in the rear.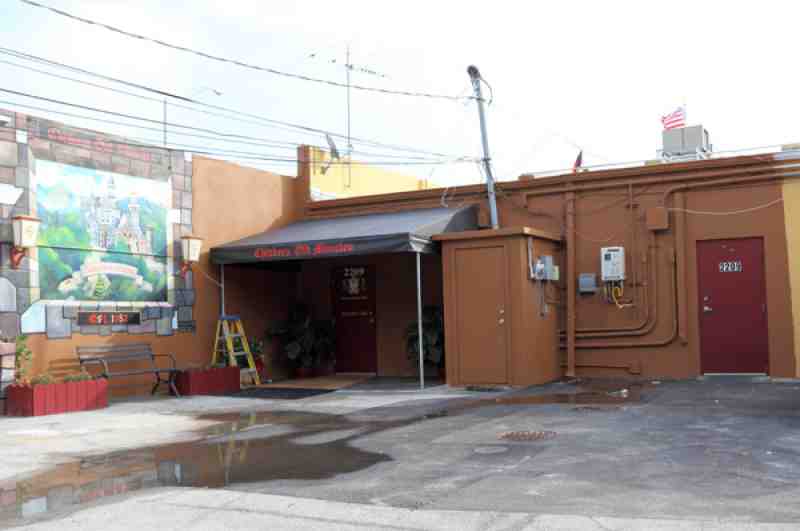 Checkers Old Munchen Rear entrance
I got there at 2pm sharp, and saw a sign on the door that said that they serve lunch until 2pm, so I started to head back to the car. A guy who turned out to be the cook as sitting out back and waved me in. "We're still open" he said. Usually, the kitchen people bolt at whenever lunch is over, so usually it's pointless to try to get them to serve you last minute; so this was a nice gesture.
No matter what you hear about this place, it's really a bar. A relatively small storefront with a bar and some tables.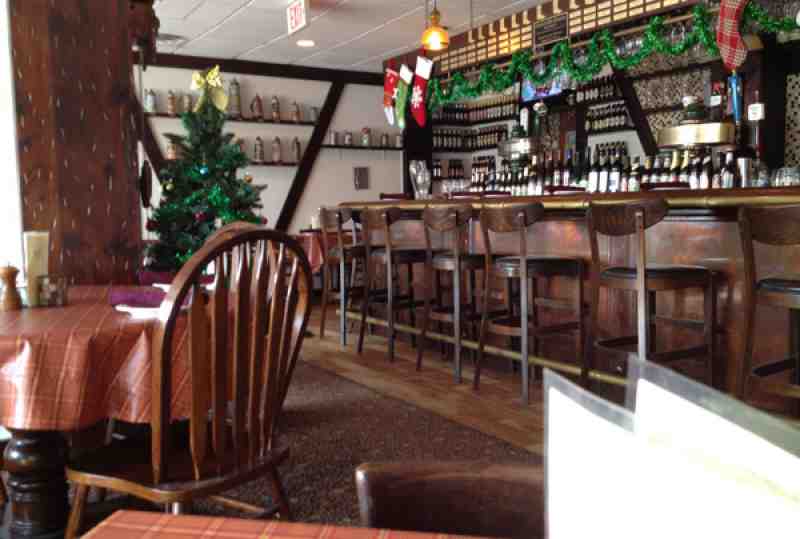 Checkers Old Munchen Interior
I felt obligated to order quickly, so I ordered an iced tea and the Bavarian Sampler, so I wouldn't have to decide specifically what I wanted. I would have liked to try the potato pancakes, but there wasn't a side option for them; I got the red cabbage and the german potato salad; both of which can be an adventure.
I wasn't drinking beer, but they have the big "boot" glasses here. Even the Iced Tea comes in a very large glass.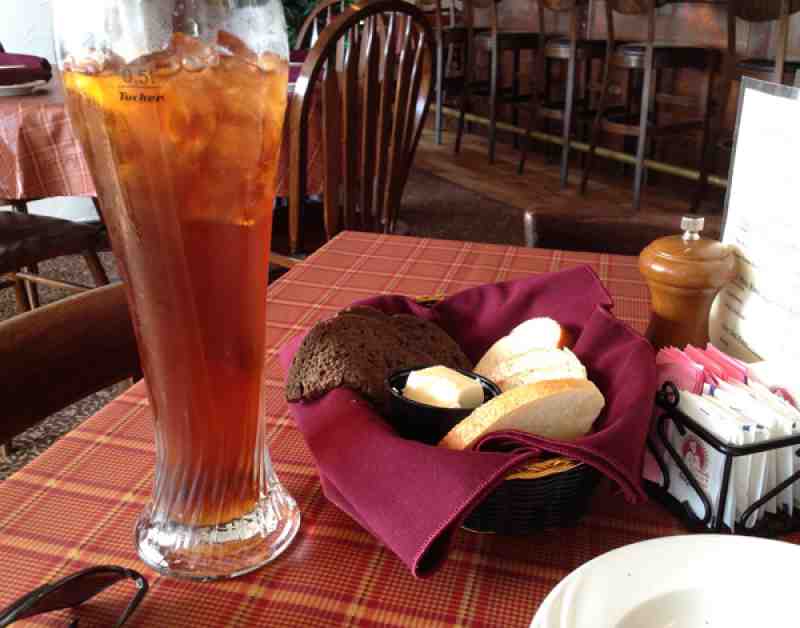 Checkers Old Munchen Iced Tea and Bread
Your standard German bread with a big thing of butter. No Splenda, so I had to use sugar in my tea. There's the kind of oom-pah music playing that you'd hear at an Oktoberfest. Unlike the other 2 German restaurants, the food here is served messy.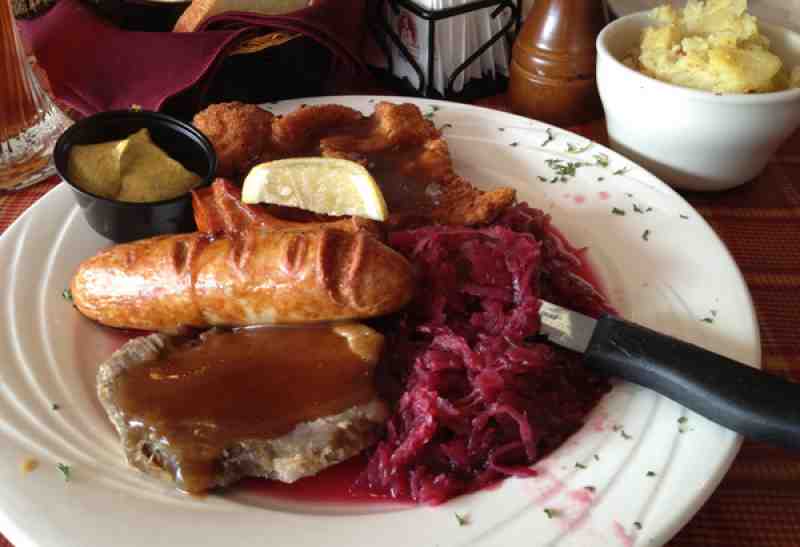 Checkers Old Munchen Bavarian Sampler
I didn't like the red cabbage at all; it was laced with cloves, it just had a bad flavor. I hate cloves. The potato salad was a good version, warm with lots of chunks of onions and bacon. The knockwurst and bratwurst tasted exactly the same; both mild in flavor. The gravies had little flavor, which resulted in a very bland sauerbraten. The Wiener Schnitzel was fine, but the gravy added nothing to it. I prefer it with just a squeeze of lemon.
I thought the food was generally underseasoned; gravies should not be bland. If I was craving German food I'd opt for Ambry or Old Heidelberg. They're also both more comfortable restaurants.