Critic's Review
Boutique burger joints are opening everything, and now there's this place in Deerfield Beach. Who opens a burger joint 2 doors down from Charm City Burger? Gimme a Burger, that's who.
This place is the consummate insult to consumer intelligence; it's fast food in every way.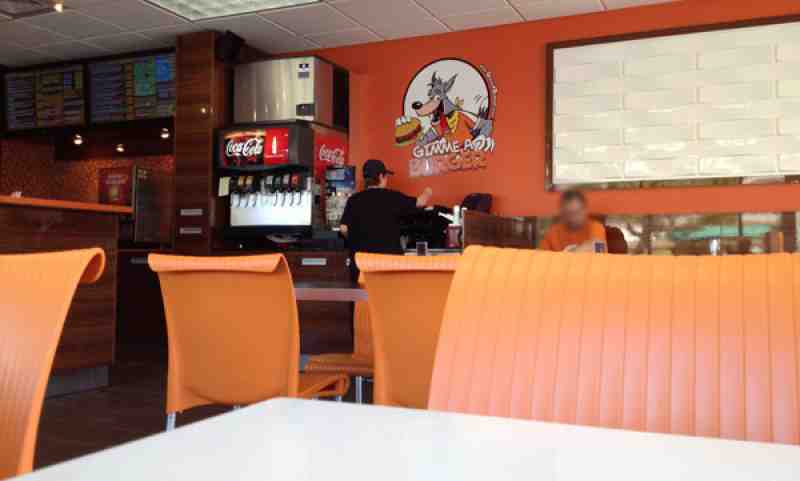 They claim that their fries are hand cut with skin on; there's only 1 size for $2.75.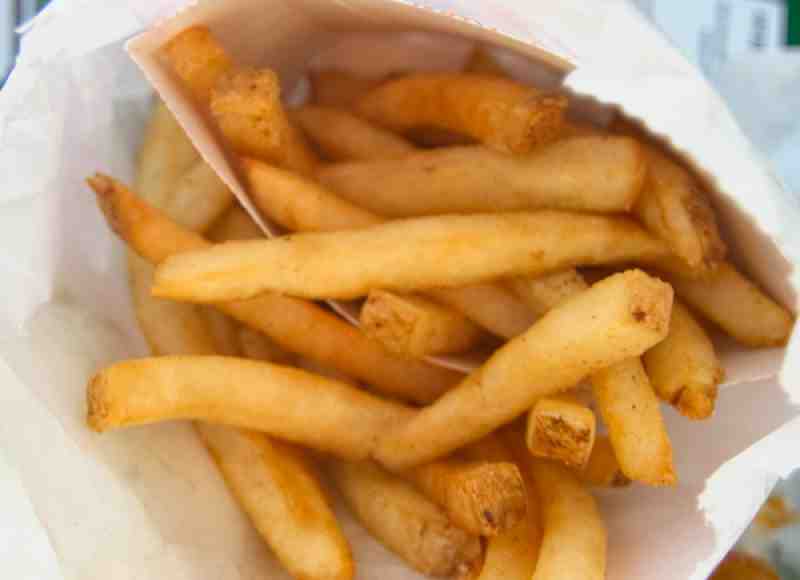 If these are hand cut, they have some awfully skilled knifesman in their kitchen. The fries are pretty much unseasoned; your standard fast food french fries that aren't nearly as good as McDonald's.
Their marketing game is that their burgers are made with "Prime Certified Angus Beef", as if that matters with ground beef. They're not listed as a vendor on the official CAB website, so I'm not entirely sure that it's true. For 4.95 you get a skinny patty; for 75 cents more you can even get cheese. The other stuff are free add-ons.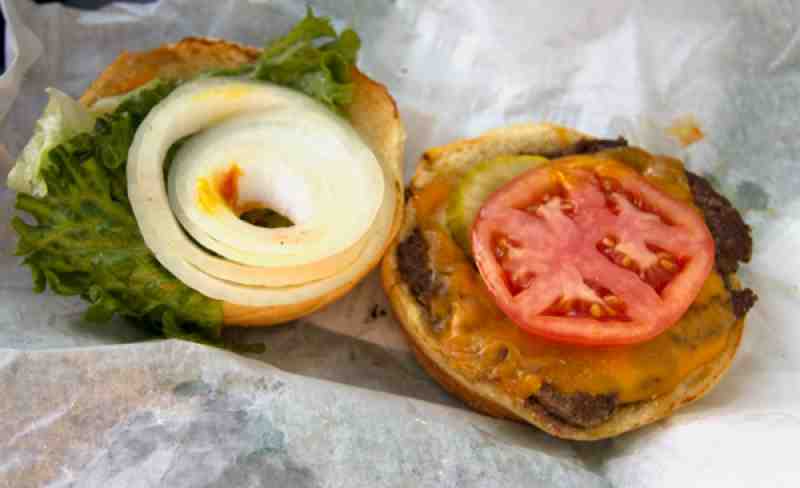 Gimme a Burger Cheeseburger
They certainly don't cheat you on the onion. Was I really supposed to bite into that thing? The onions are definitely hand cut. Obviously whoever hand cut the onion isn't as skilled as whoever is hand cutting the french fries.
As for the burger, if this is prime CAB then it's the biggest waste of prime beef in the history of mankind. The burger wasn't juicy or tasty; it was just a meat patty cooked well done. This burger doesn't compare favorably with a Whopper.
This place looks, feels and tastes like a Burger King with a cooler logo. I feel tricked, cheated, ripped off. But our mission is to keep our readers from wasting their time; and there's no bigger waste of time than this place.