Critic's Review
Los Pinchos opened in 2009 around the corner from this location, in an area where nobody goes. When Borojo went under, they took over the space, and it looks about the same as it did before.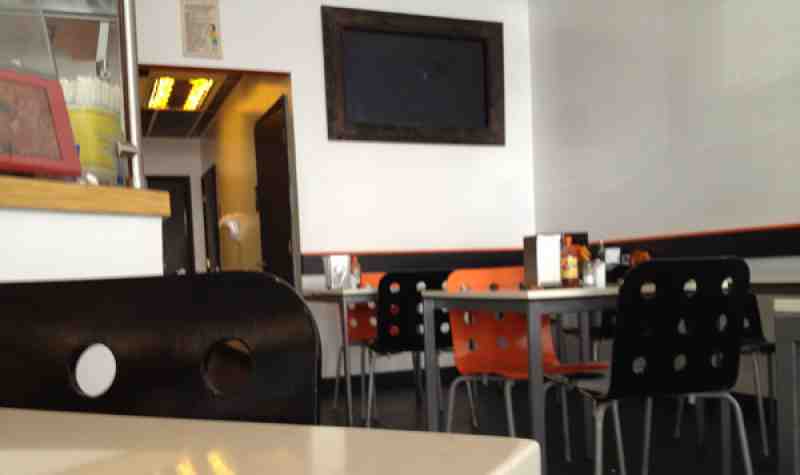 I'd had a bad experience at Borojo, so I wanted to ask what was on their Chori Perro before I ordered it. A gentleman came over but he spoke no English at all. He summoned a women who apparently spoke some english but not enough to tell me what was on it so that I could understand. I ordered it anyway.
It needs to be said that they are terribly disorganized. There were only 2 tables in the place, plus me waiting, and they seemed overmatched. I thought it was taking way too long, considering that the chorizo is pre-cooked (I saw her take it from a display). As it turns out, my order was ready for quite some time before the woman noticed it.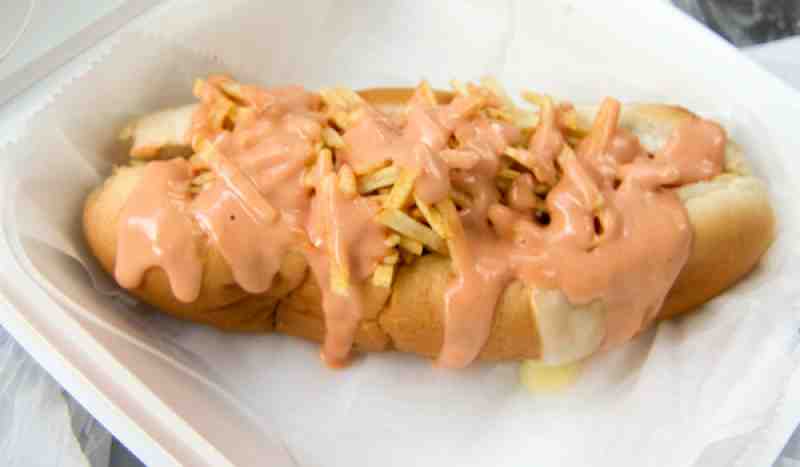 Los Pinchos Chori Perro
Opening the container, one thing was clear: Whoever made this didn't consider that someone would be eating it. The pink sauce, which is just mayo and ketchup blended, was all over the side of the bun. The 2 little napkins that gave me weren't going to last 1 bite. So I'd have to dissect and eat this at home. I took one bite while it was still hot; there were no layered flavors in this; it was just the shoestring crunchy potato sticks and the pink sauce and some cheese. Some places put multiple sauces on it to give it some crazy flavors.
While this was better than the disappointing chori dog I got at Borojo, it's still not as interesting as some of the other ones I've seen from other places in South Florida. It wasn't bad; it was a nice chorizo and chorizo on a bun is pretty good. The sauce wasn't anything special though.