Critic's Review
Rosso Italia was so successful that they've closed. That's right, a Red Restaurant Group press release declared the Rosso Italia "test" a success, and that they'll be closing and looking for other locations.
So who builds a restaurant and closes a year later? Maybe they just thought it was a bad location? Or maybe it just wasn't good or interesting enough to get anyone to go there. Why is Red still open? The reviews are horrendous and it's the same, bad location.
*********
Rosso Italia is a sister restaurant to Red, the Steakhouse with which it shares a parking lot. They recently started to serve lunch, but I don't think anyone knows yet, because there was only 1 other person in the restaurant.
The decor is Italian Modern, with an emphasis on white. Splashes of Red finish the dining room, which is a big, single room, with a bar area tucked behind a partition.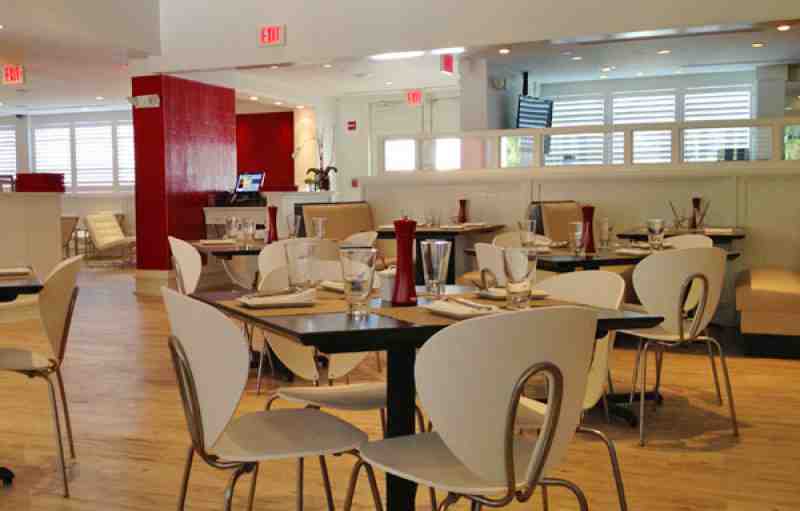 There's also an open kitchen, which are in vogue these days, so the place plays like one, big open space.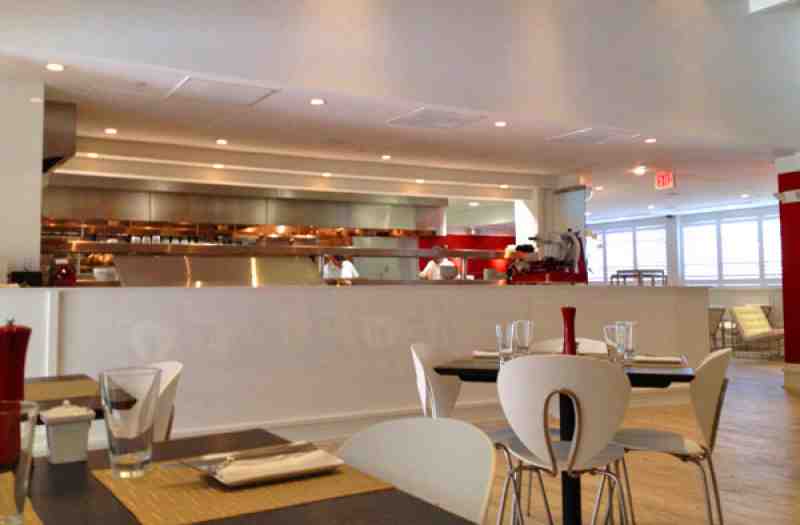 I got a table and ordered some mineral water and went over the menu. I was thinking about some veal parmesan or chicken piccata, but they don't have anything like that here. In fact, I had trouble finding something I wanted. I saw that they had a favorite dish, sausage and broccoli rabe; their version had penne, fennel and chili. It's usually a good gauge of how good a place is, so I went for that. While I waited, they brought out some bread, a chick pea tapenade and some fried chick peas.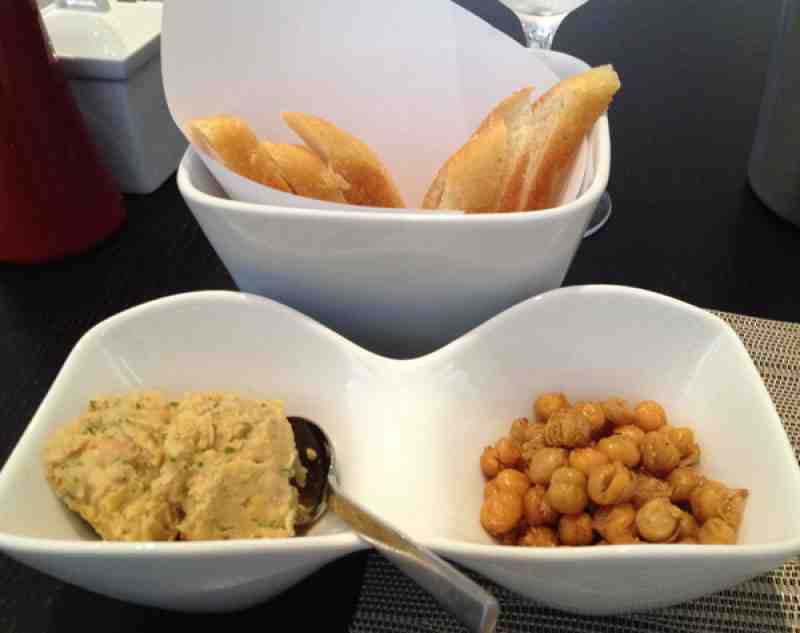 The bread was very good, with or without the tapenade. The fried chick peas were different; more like something I'd get at the M-Bar than here, but an interesting item. I'm not usually a big fan of hummus; but this stuff was really good. My server, a real italian girl, brought out the entree.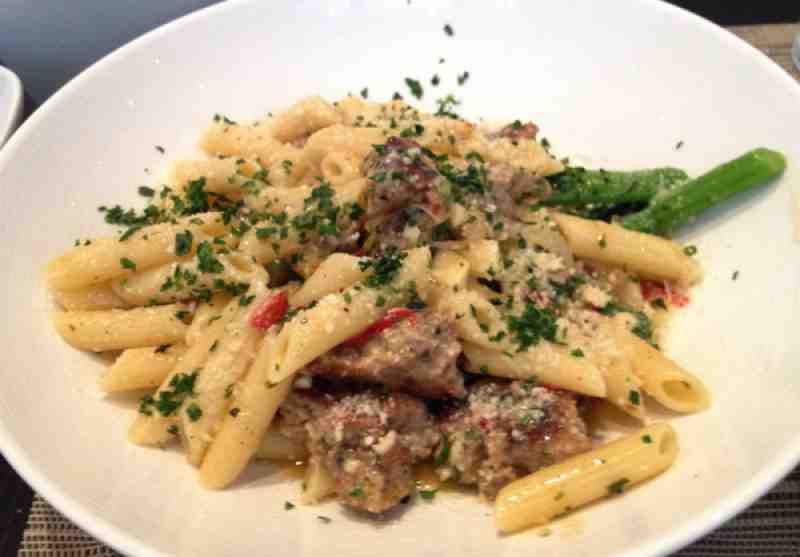 It was a pretty big portion and I ended up eating it all, but I'd have to give it a C+ at best. Both the pasta and Rabe was overcooked, and the sauce was a bit too overpowering. The point of this dish is the pairing of the bitter rabe and the fatty sausage, but the thick, garlicky, cheesy sauce erased all of the other flavors, including the chili and the fennel.
Considering that there were exactly 2 people in the dining room I don't see why they had to overcook the pasta; rabe is easy to overcook. But I'd hope that a good Italian restaurant would be meticulous about the pasta.
From the bread I thought this might be a real good restaurant, and one imperfect dish isn't going to sway me that much. In this part of town, where Romano's and Cheesecake factory rule, I would certainly give this place another try if I were looking for some Italian food in this part of town.