Critic's Review
The first mistake made by the Original Brooklyn Water Bagel Company is that their name is way too long; a faux pas in modern times. It's important to note that this is a franchise operation; the idea is to convince people to buy into the concept in exchange for centralized marketing. Larry King is the front man for the operation, which now has 22 locations throughout the US.
The concept here is that bagels are better in New York because of something in the water, and they claim to have reproduced the water from brooklyn with their machines. Anyone from NY know that's just an old wives tale; the idea here is really that they've automated the process sojump--> that you don't have to know anything about bagels to buy a franchise. All of our choices down here are basically chains with the same concept; so we don't have a lot of choices. One of the gimmicks here is that they have their water processing and bagel making machines behind glass; much like the old microbreweries that showed off their apparatus.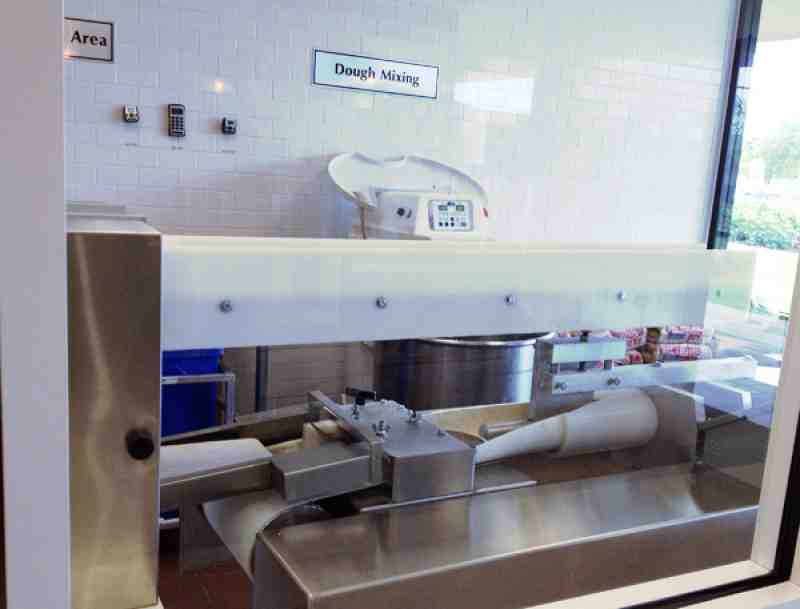 At the end of the day, it's all about the bagels. This place is a lot smaller and less impressive than the Delray location; they have no tables inside and it's a very narrow storefront. They claim to be adding some tables inside, but this is never going to be a sit-down place to eat.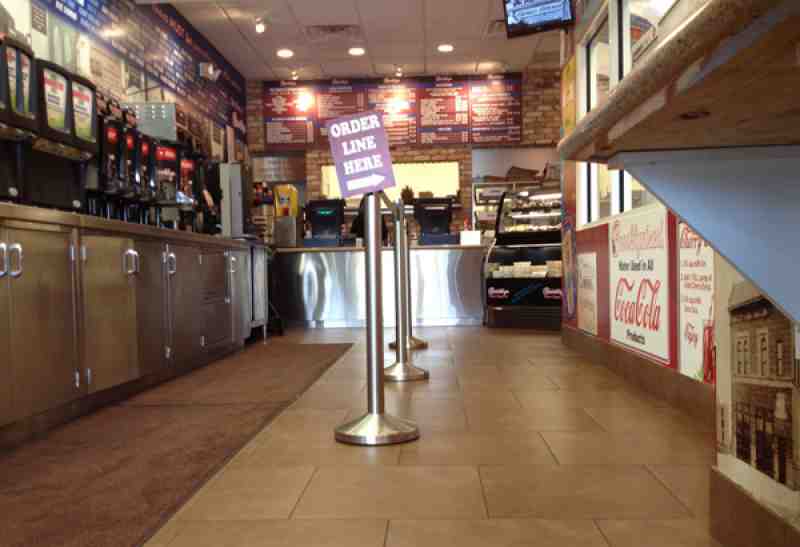 Brooklyn Water Bagel Co Hollywood Interior
Their menu says that bagels are $1.05 and that a "smear" of cream cheese is $2.19; I asked the counterperson if the CC price included the bagel or if it was an add-on; she said it was extra, which seemed too much to me for cream cheese. I ordered a garlic bagel, toasted, with plain cream cheese. Of course the girl was wrong; the $2.19 includes the bagel, which makes a lot more sense.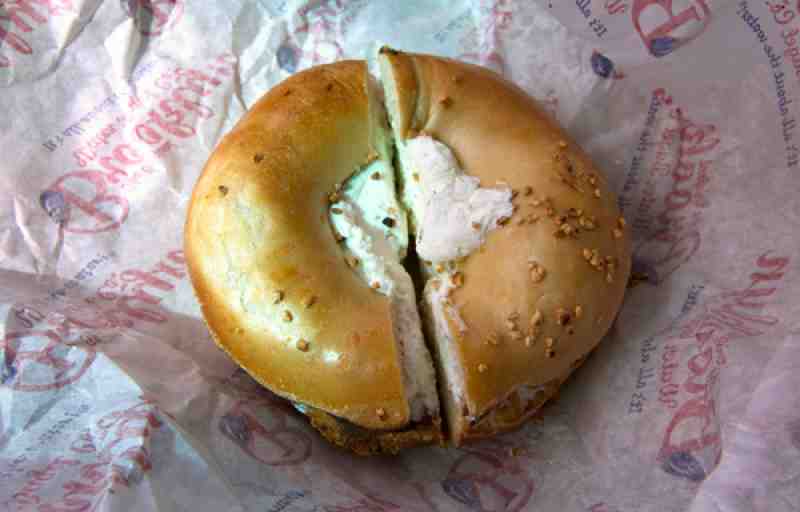 Bagel from HollywoodBrooklyn Water Bagel Co
Unlike my bagel in Delray, this was toasted, and they also used better cream cheese. The bagel in Delray has what seemed like whipped cream cheese, which never cuts it. This bagel was smaller, but it had the same annoying quality of being way too chewy; to the point where finishing it was getting painful. A real workout for your jaw. The bagel was good, and the cream cheese much better than Delray, but I'd still avoid coming here again; it's too much work to eat one of these "authentic" bagels.
I think the fact that 2 places using the same "water" and machines produced substantially different bagels is enough proof that this is nothing more than a gimmick. There are a lot more factors to making good food than just the water. So don't be fooled. They're opening another location at the Airport later this year; Frankly I like the Dunkin Donut bagels I get there better than these.

Photo Gallery