Critic's Review
The name of this place has long intrigued me and I'm not sure why. Maybe because most place like this have names that start with some Mexican sounding word like Tijuana or Chipotle. I was in the area so I thought I'd grab a burrito.
Inside the place is the complete fast food experience, with yellow plastic furniture and an overall color scheme that would make a Mexican flinch.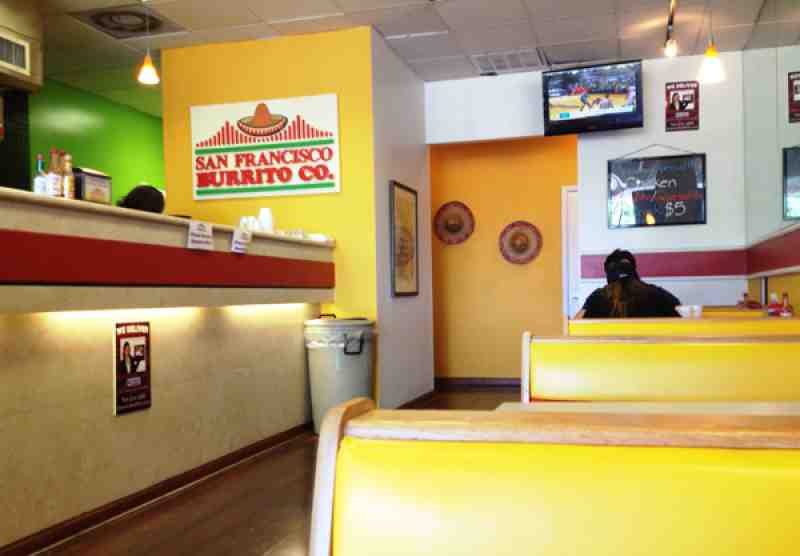 San Francisco Burrito Co Interior
There are no Mexicans working here; it's staffed with the typical fast food type of crew. I ordered an Earthquake, which has chicken, steak rice, beans and salsa. It took about 3 minutes for them to make it, and I was out the door for $8.50.
The bag was pretty heavy, so I shouldn't have been surprised by the size of the burrito.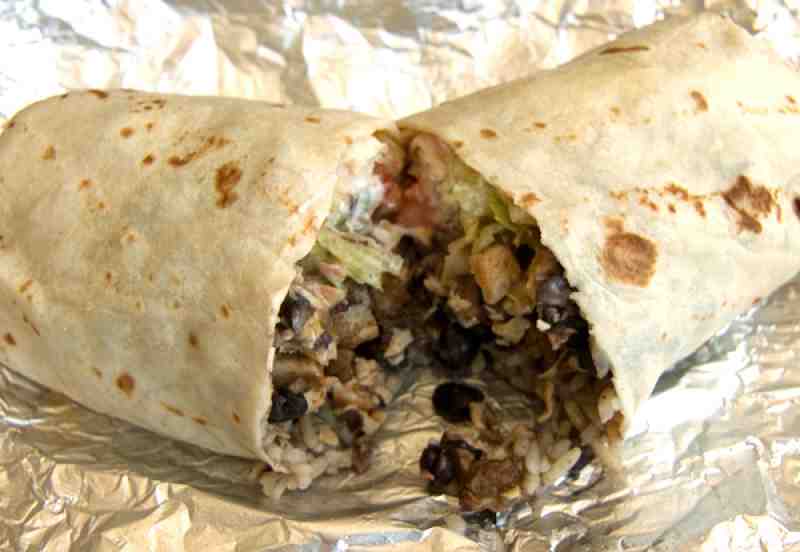 San Francisco Burrito Co Earthquake Burrito
While there was nothing particularly great about the burrito, there was nothing wrong with it either. There was a good amount of meat in it, and a good mix of ingredients. Would I make a special trip to get this? No. But it's as good as most other places of the same genre.