Critic's Review
Esposito's is owned by the same people who own Grande Pizza, a chain with a lot of restaurants in bad locations. This one is right on S University, in the heart of the Nova University shopping district.
Esposito's is more of a restaurant than your typical pizzeria; it's just a small, square room but it's set up as a dining room. At lunch time there are quite a few tables with people eating salads and taking in a full dining experience. It has the expected overdone decor.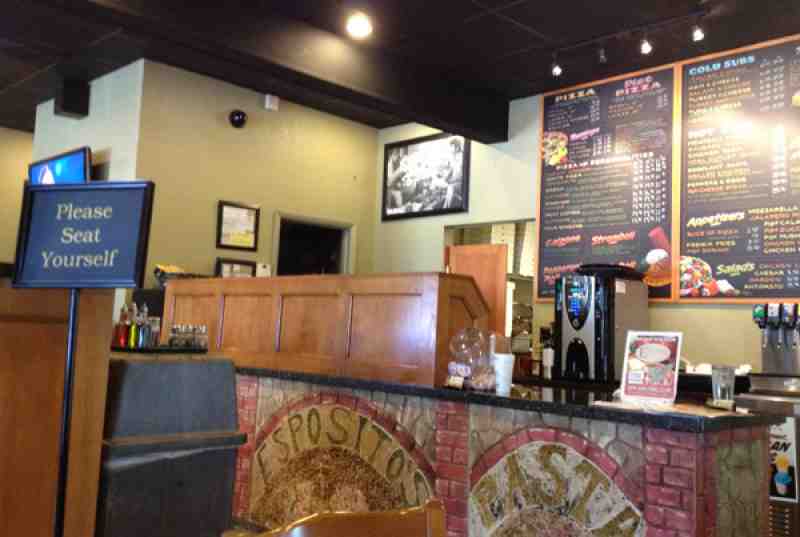 I just wanted a slice, and the restaurant theory hold up here also. It took longer to warm a slice than any time I can remember. I went to the bathroom (an experience you should avoid if possible) and still had time to snap a bunch of pictures and read 2 NY Post articles. Maybe 15 minutes. Too long for a slice.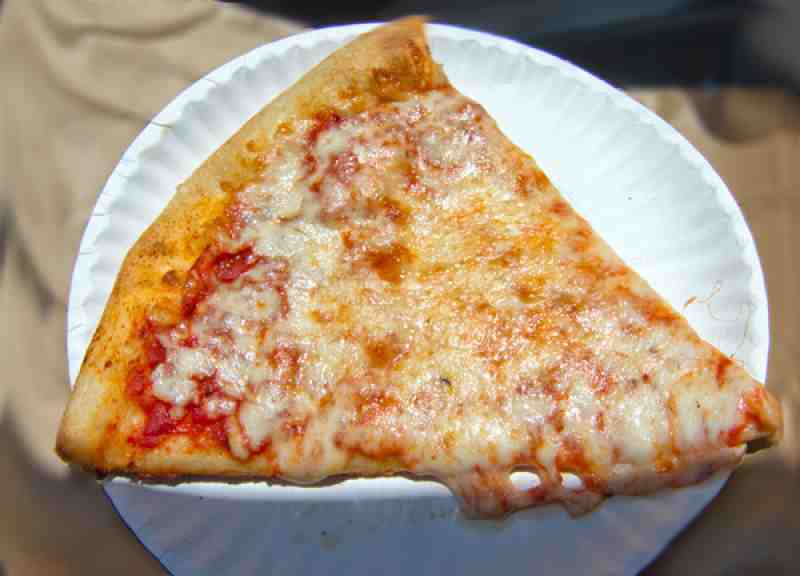 Esposito's Slice
It was a pretty nice looking slice. The damage: $2.50. It was a non-remarkable slice; the crust was a bit too mealy for my taste, and the sauce not very sweet. But perfectly suitable for a mid-afternoon snack.