Critic's Review
When Thasos first opened, I went down to check it out. There was no web site or menu online, so it was a crapshoot. I sat at the bar, had a beer and I ordered the Shrimp Saganaki. They gave me some grilled pita and olives; no dip or hummus for the bread. The shrimp was listed as a "shared plate" for $17.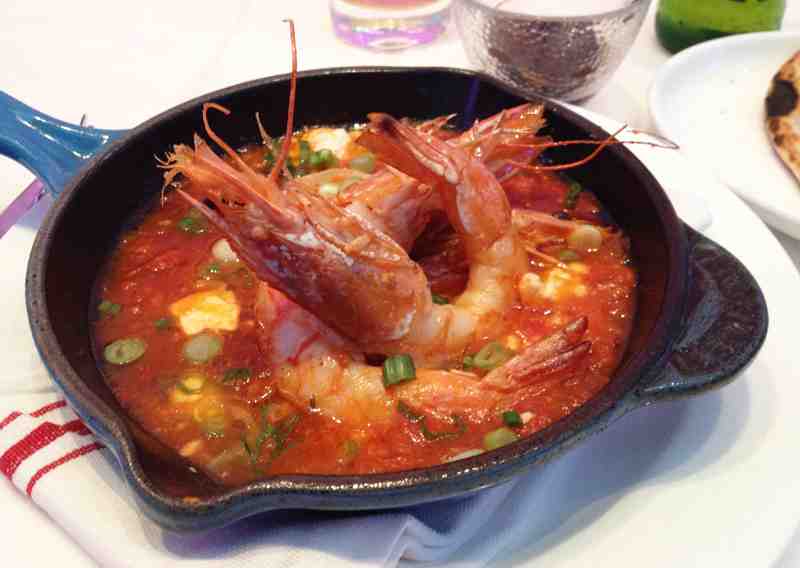 Thasos Taverna Shrimp Saganaki
So I got 3 shrimp and a beer for $27 with tip. While the restaurant is very attractive, I didn't think much of the prices or the portions.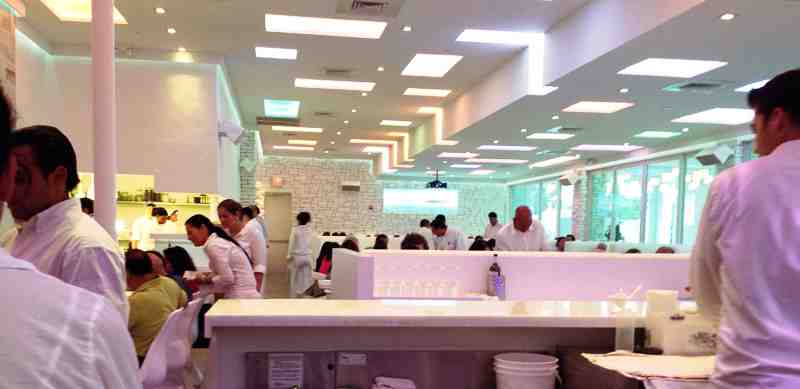 Thasos Taverna Interior
They've recently started to serve lunch; they still don't have a website; and there are still no menus posted on their facebook page. But I figured with Greek Taverna packing them in for lunch across the street; maybe they had some good lunch specials. Boy was I wrong.jump-->
I got there about 2:45; they serve lunch until 4pm, and there was 1 other table in the restaurant. The good news is that there's no valet at lunch time. I got a booth this time; the booths are pretty squishy, but generally comfortable. The dining room is better than sitting at the bar here.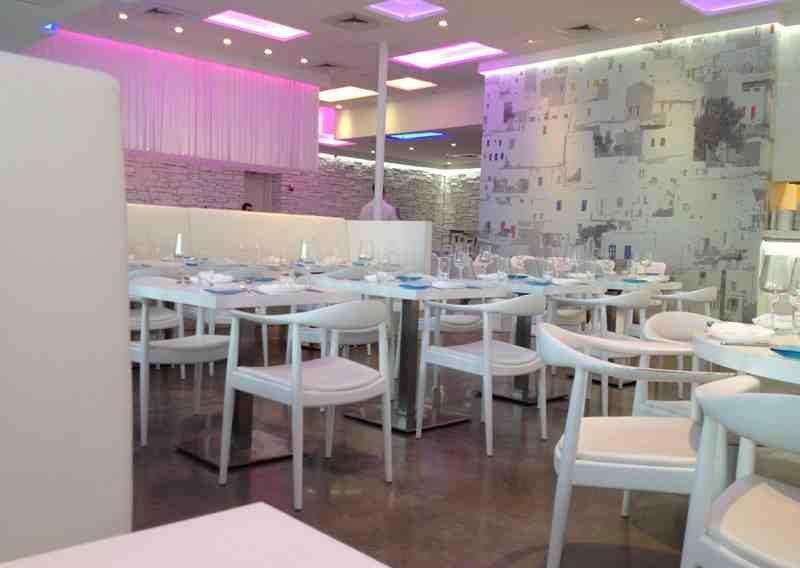 Thasos Dining Room
While I looked at the menu, I couldn't help but be surprised. It's extremely weak; flatbreads, a $14 burger; $35 lamb chops. It's ridiculous really. $12 for a lunch peasant salad. They dropped off some bread with some sort of olive tapenade. They tout their "Thasos Olive Oil" on their high priced menu items, but none for the bread. They also don't have splenda for the Iced Tea. Fantastic.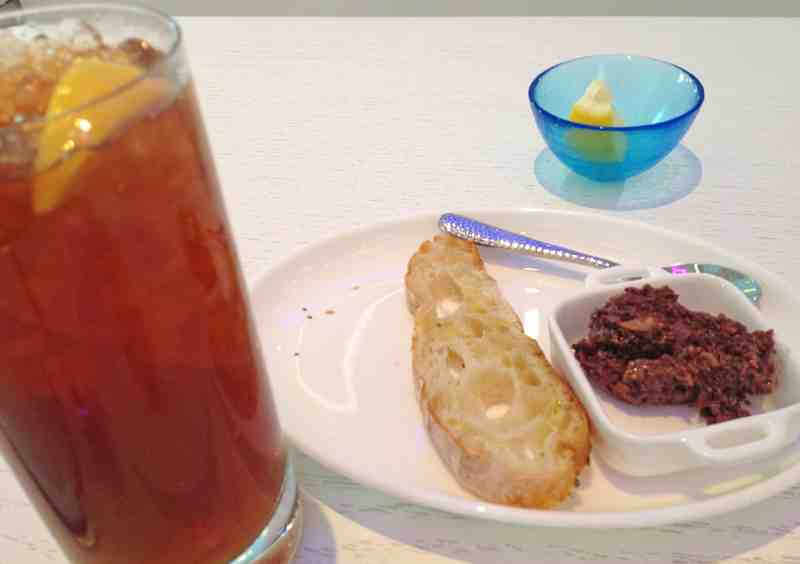 I decided on the "Bell and Evans Chicken", which is purported to come with a "lemon thyme jus". I finished the bread and waited; it took about 20 minutes to come out.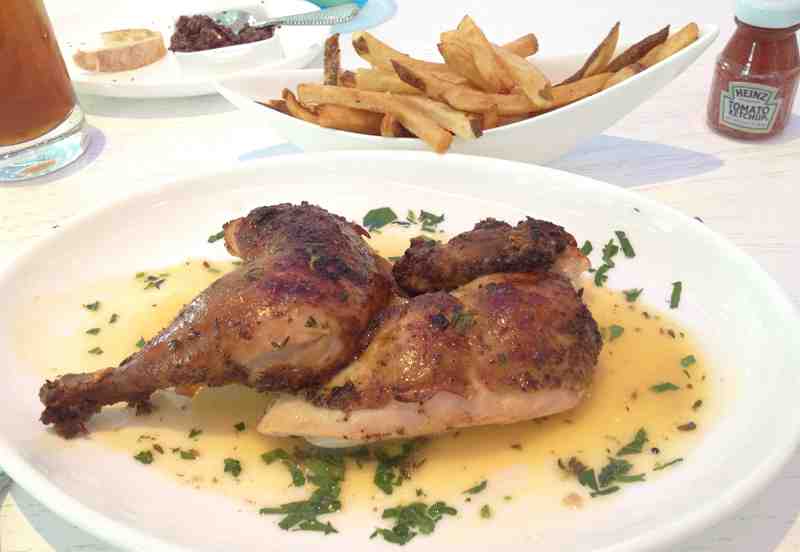 Thasos Chicken Lunch Entree
Ok, so this is $20. Are "rosemary french fries" a greek dish? No Vegetables. Why am I paying $20 for $3 worth of chicken with fries? As you can see, they're just plain fries. No olive oil and rosemary like you get at smashburger..
The chicken was nice and tender, but it didn't have any seasoning baked in; I had to ask for salt. I expected the skin to be lemony but it was just regular chicken skin. And I guess they ran out of thyme because that green stuff wasn't thyme; the jus wasn't particularly special in any way. This was a $12 chicken lunch priced at $20. I did like the mini Heinz ketchup.
So my impression of this restaurant is exactly the same as it was the first week they opened; another rich guy opens a restaurant who has no understanding of why people go to restaurants and what they expect. Supposedly the owner has some feud with the owner of Greek Islands Taverna and he was going to build a big restaurant across the street and put him out of business. If you want to put someone out of business, you open a better restaurant at the same price point; not a marginally better restaurant with 45% higher prices. I can get a half chicken with better potatoes, green beans, bread and good hummus there for $14. So why the hell would I come here? For the superior ambiance? For $1 more I'll go for the ambiance. For $6 more with less food; only frivolous rich people will be dining at Thasos.
Photo Gallery