Critic's Review
The Isle Casino Buffet has been advertising a new "Farmer's Pick" buffet, and I wondered whether they were just trying to latch onto a faddish gimmick or if they were swapping out some of the good food they had for more veggies and chicken. They've got all sorts or marketing going on, even trying to push their bread as somehow superior.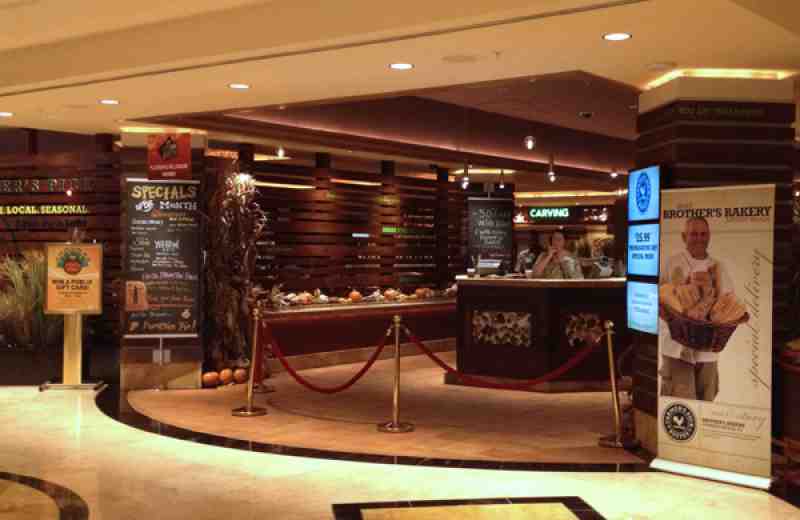 Isle Buffet Entrance
When you enter you pay at the counter and tell them what you want to drink and they give you two long receipts. They have servers who bring you everything but the food; drinks, straws, condiments. Put one of the receipts on the table so your server can see it, and they'll bring you your drinks.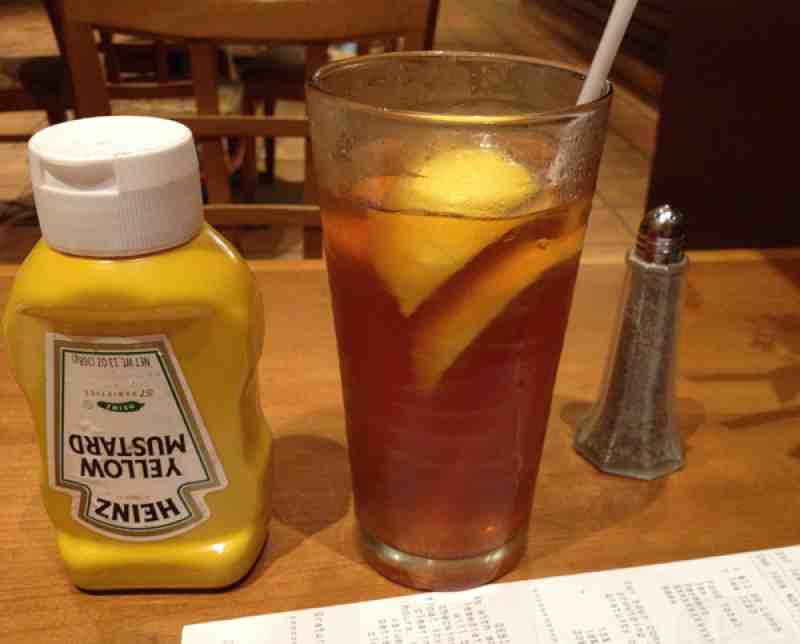 Isle Casino Iced Tea
I got extra lemon for the tea over by the soup, where they have battered fish, tartar sauce and fresh lemons. Not so fresh, but fresh enough.
The layout here is very simple; there are multiple stations along the back wall, a dessert and salad bar in the middle and table and chairs on one big long room; not unlike the Golden Corral.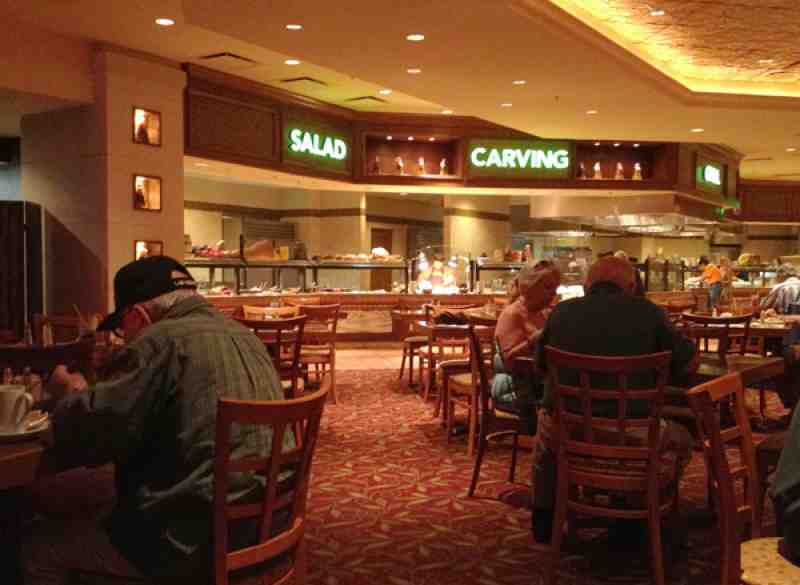 Isle Buffet Dining Room
This picture was from my first visit; the "Salad" area is now "Soups", and the salad bar is in the central isle.
The first thing I did is walk the entire food area to see what was new; my conclusion was that the buffet hasn't changed much at all. The have a token sushi area now, but it's just some rolls. No Nigiri or sashimi.
I started off with the new Salad Bar, which is the only thing that's really improved in this new configuration. They have a tray of mixed greens and one for spinach, so you can't pick they type of lettuce you want unless you want spinach. The blue cheese dressing wasn't too chunky but they have blue cheese crumbles, so I rolled my own.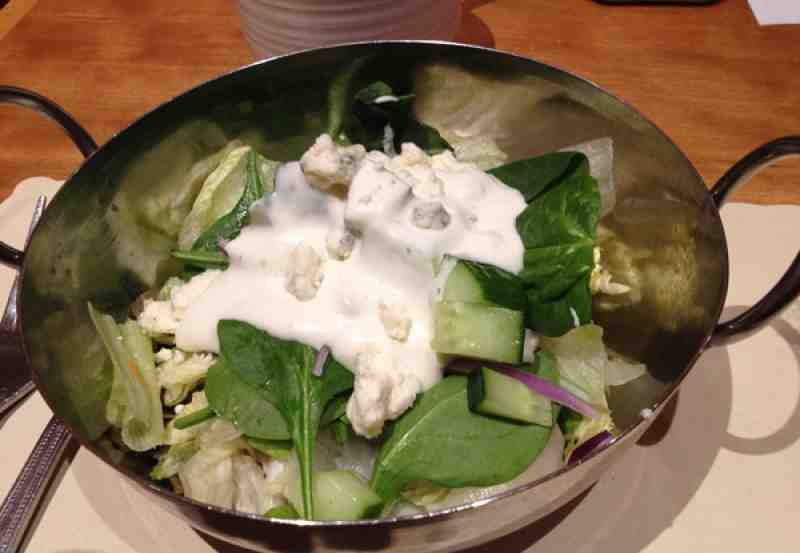 Isle Buffet Salad Bar
Of course if I was going to load up on Salad I would go to Sweet Tomatoes. So on to see what looked good. Last time the carving station had ham and pork, but this time they had some pretty nice looking pastrami and rotisserie chicken. I also grabbed some meatloaf and what turned out to be battered fish (it wasn't labeled). This was the best stuff I had all day here.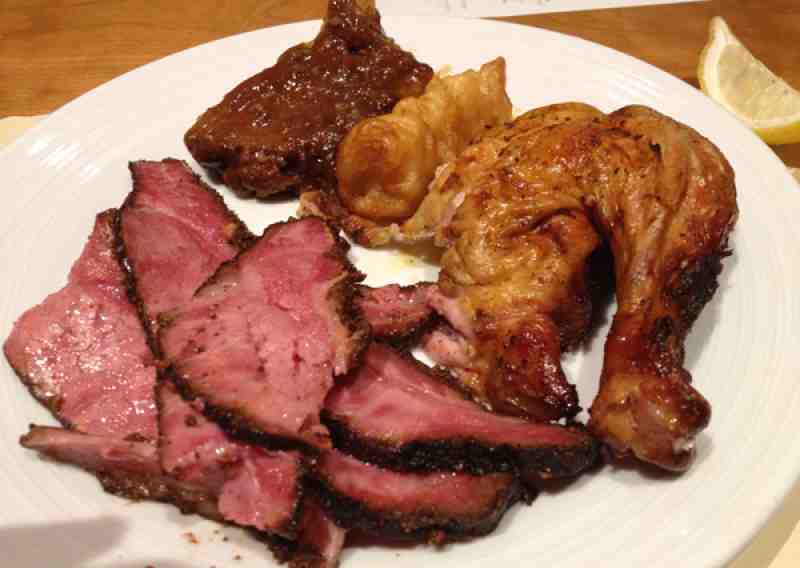 Isle Buffet Pastrami, Rotisserie Chicken, Meatloaf and Fish
The pastrami was top notch; I asked my server for mustard but she brought over the yellow stuff in the iced tea picture; they had some better mustard up by the carving stating. The chicken was also good, done just right, and the meatloaf wasn't bad either.
On my previous visit, the chinese food was the star of the show; all very fresh looking. This time, almost nothing looked good. The dumplings were overdone and sticking to a too hot warmer, Bok Choy was waterlogged and the other dishes looked like they were sitting for too long. I ended up grabbing some sausage and peppers and tomatoes and mozzarella, along with some tempura chicken.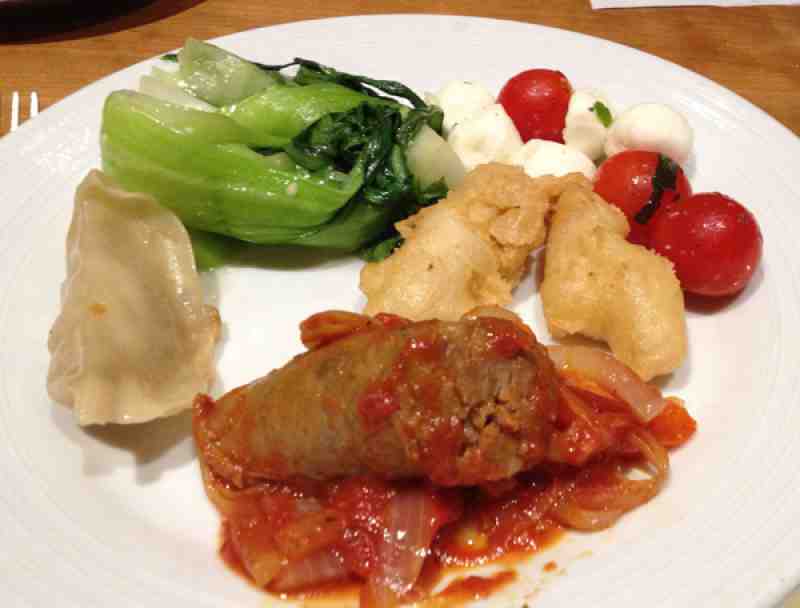 Isle Buffet Chinese plus Sausage and Peppers
I later tried some moo goo gai pan, which wasn't very good. The KimChi was awful as well.
Something else that could be better about this buffet is that they have a grill area in the middle where they have burgers, hot dogs and some other grill items, but both times here there's been nobody cooking anything and just a bunch of old-looking burgers and franks, with nobody eating it. They also have a buffet tray with "french dip" sandwiches, but the sandwiches are so overcooked from the steam that they don't look appetizing at all. Maybe this stuff is better an 12pm or when it's more crowded on weekends. The fajitas/southwestern station didn't look so good today either.
I tried some minestrone soup; bland and not so good. I ended up going back for a caesar salad and some more pastrami . I couldn't find any caesar dressing, though.
One thing they do well here is the dessert bar; I had a key lime tart and some coconut cream pie. They also have soft serve ice cream.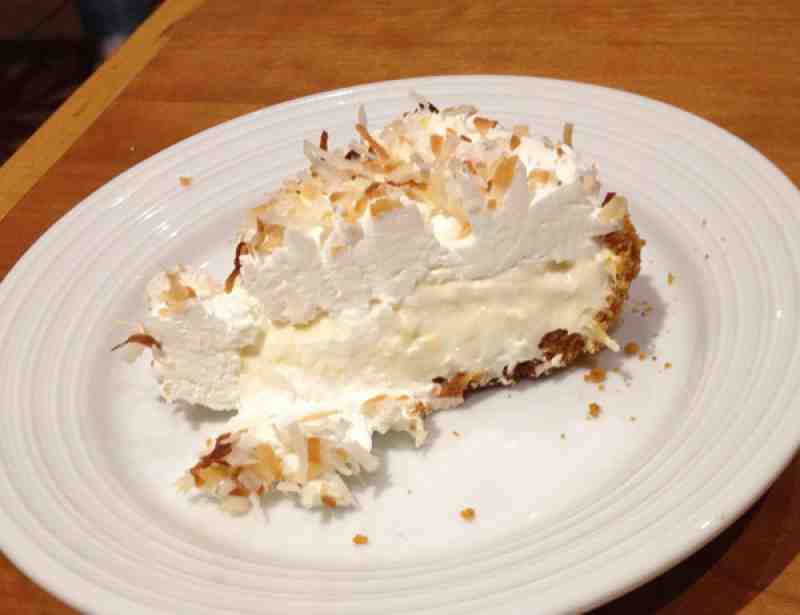 Isle Buffet Coconut Cream PIe
Good stuff, if you like cake and pie.
On my first visit, service was so abysmal that I suggested that they replace the humans with ice tea and soda machines. I still would prefer that, but my server today was on the ball and omnipresent.
My assessment of this new Farmer's Pick buffet is that it's just a gimmick. There's nothing here that's any fresher than before. They have these signs all over claiming that the items are "Fresh", but I found the food no better than the last time; in fact I found much of it worse than my previous visit. They've raised the price $1, so it's probably some marketing guru's idea to get more for the same. it's still a good deal for $12.99; I'd think it's better at noon that it is at 2:30pm because they don't put out fresh stuff late and much of the buffet gets old looking after sitting out for 3 hours.
Photo Gallery