Critic's Review
The last time I was at Hollywood beach this place's signature color was light blue, so I didn't recognize it when I first passed by. There are a lot of places to get breakfast on the Broadwalk, but this place reminds me the most of little breakfast places in beach towns up north. Like most place around here, they have no website or facebook page, so there's no where you can see a menu. No matter, it's pretty standard diner type fare.
At 11:30am it was already too sticky for me to want to sit outside, so I grabbed a table indoors. They have a small counter and a bunch of tables and chair; I grabbed a small wooden booth by the window.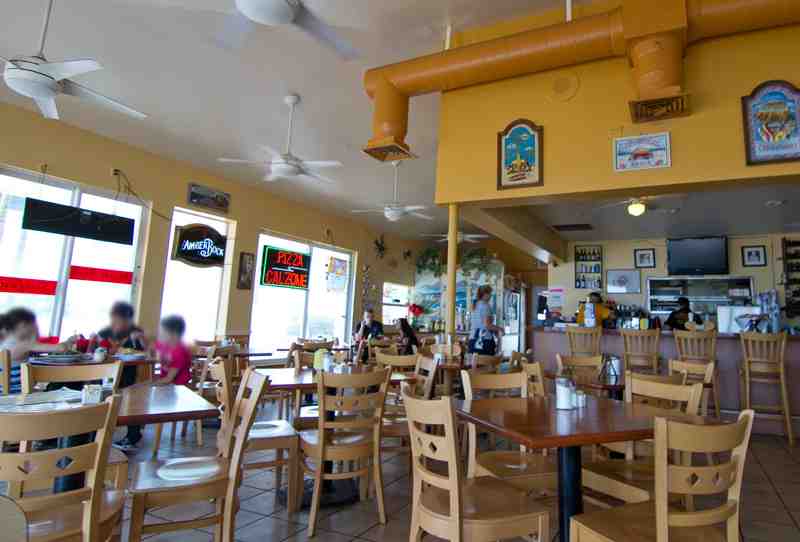 The view isn't quite as good as outside, but it's still pretty beachy, the broken window not withstanding.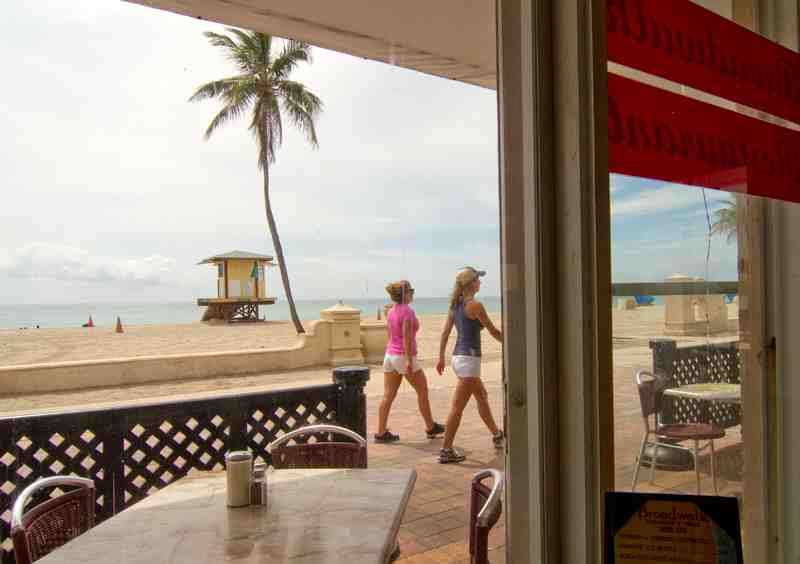 No omelets today; I thought about the corned beef hash but settled on my normal diner breakfast. 2 over-easy, home fries, sausage and rye toast. The coffee comes in the standard industrial mini-cup.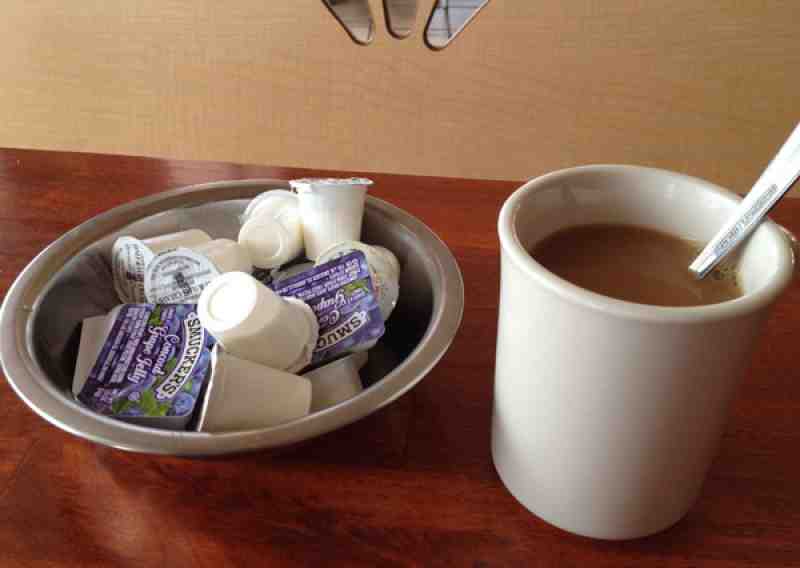 No wireless, but good 3G, which is always a concern in these out of the way places. The eggs showed up shortly.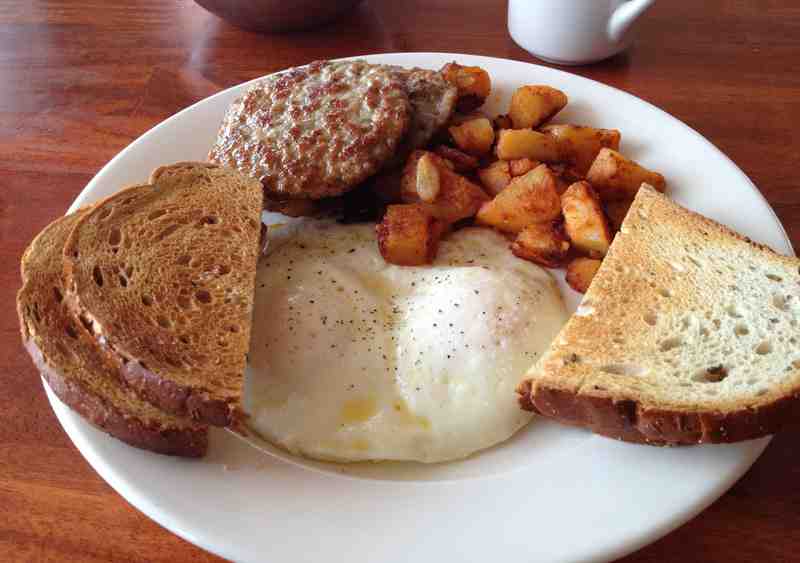 A plate full of imperfection. Eggs that were steamed rather than over easy, potatoes with lots of paprika but no salt at all, sausage patties (rather than the preferred links) and unbuttered toast that was toasted a bit too much. After salting and buttering everything was really fine; I'd call it on Ok breakfast but nothing I'd recommend as better than just basic nutrition. My server dropped the check off in short order but didn't come to take payment for way too long; I wouldn't have minded if I had coffee left but my cup was dry.
Frankly it was about what I expected; this is Hollywood Beach after all.