Critic's Review
Tanzy is part of the iPic Theater that recently opened in Mizner Plaza. They have a big restaurant downstairs and an "Express" counter upstairs. The idea is that instead of buying snocaps and a giant coke to bring into the theater, you can bring in wine and a $14 plate of sliders. A movie experience for adults. It's not a bad idea, but for all of you college folks it's an expensive night out. Movie tickets are $14. a pop.
I'm always on the lookout for a Saturday brunch, and Tanzy does their brunch on both Saturday and Sunday. Sundays are always a zoo at most places, and Saturdays are always pretty sparse and more comfortable.
The transition from the Cement City that is Mizner Park to Tanzy is quite remarkable; Tanzy is a nice space. Even though there's no boundries between iPic and Tanzy, they have their hostess area facing doors that few are going to use, since the iPic doors are right on the sidewalk. I found the stand around the corner, and asked for a table. The two girls looked at each other and one asked if I wanted to eat at the bar; as if allocating a table for 1 in a largely empty restaurant was a problem. On the way to the table was the bar, a nice, upscale space with a few big TVs.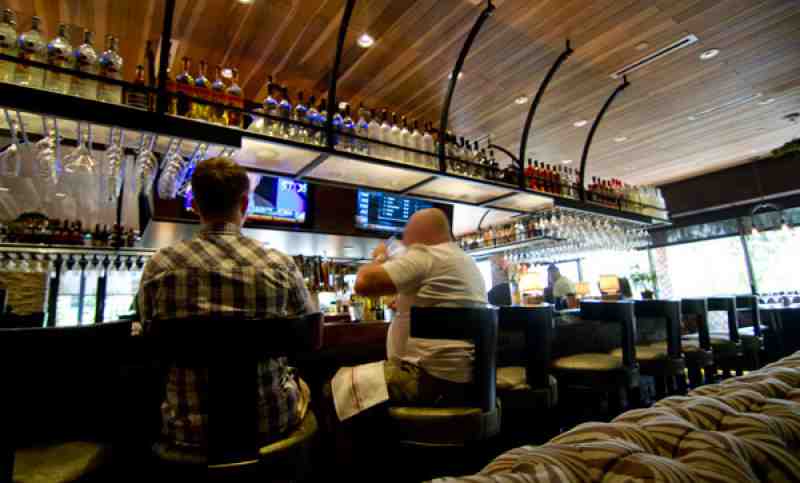 Tanzy Bar Area
Tanzy is a Karen Hanlon design, and it's as nice a restaurant as you'll find in Boca Raton; the greenish/brown theme wouldn't have been my choice, but overall it's very tranquil. They've captured the rainforest feel without the creepiness that you get from places like the Rainforest Cafe. There's no buffer between the bar and the dining room, which I suppose would be a negative when the place is busy. But not a problem on Saturday afternoon.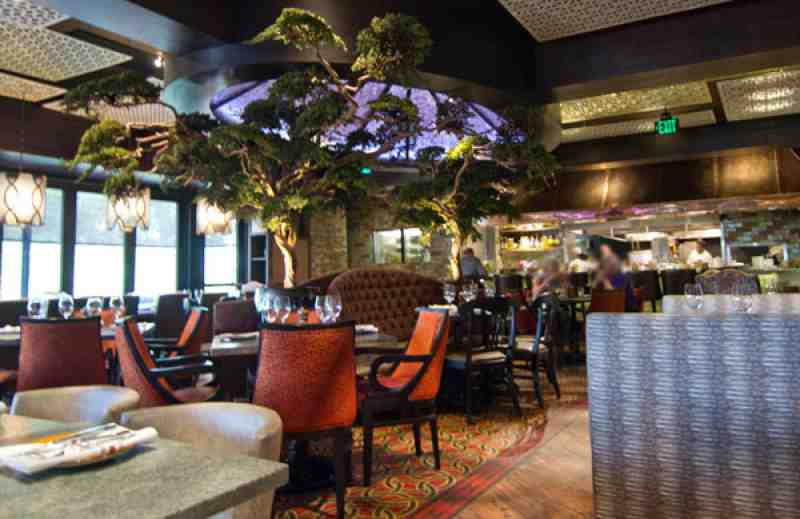 Tanzy Interior
Music here is upbeat, with John Mayer, Jack Jackson and Corinne Bailey Rae among the recognizable artists. I knew I was having breakfast, so I ordered some coffee. The coffee service combines an elegant cup, an industrial pitcher and forced misguided healthiness; your sugar choices are raw sugar or stevia.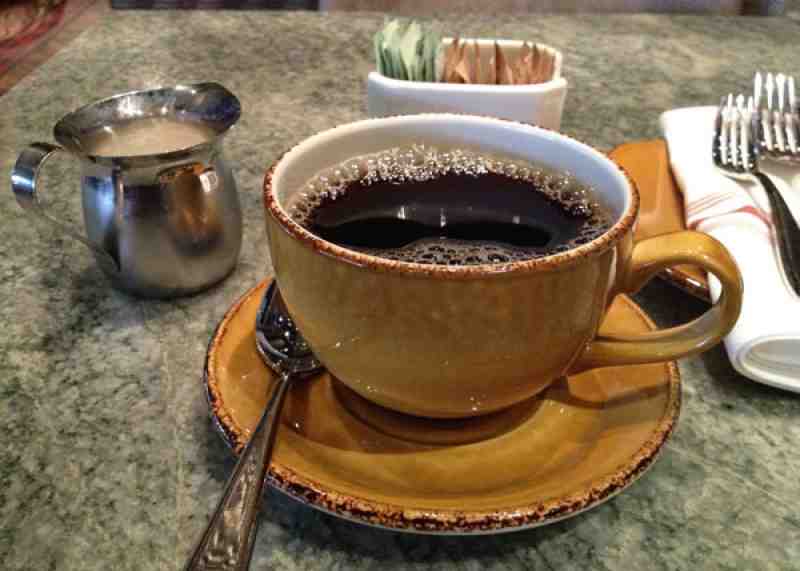 Tanzy Coffee
Pretty good coffee. Not the great coffee you used to get at high end restaurants, but better than most places. If I have one criticism of the place it's the menu choices; everything that sounded good just wasn't quite what I wanted. Their 3 egg omelets only give you 2 filling choices and no mechanism for adding a 3rd. For $12. I really can't get what I want? Is garlic really a filling choice? The steak and eggs warned that it was USDA Select; Select is the lowest grade of beef. The frittata had goat cheese, which I didn't want, and the skillet only had peppers and shallots. So I went with the standard Eggs Benedict.
Another positive of Tanzy is that they actually have wireless that works. With the Yankees playing, I was able to fire up MLB.TV on my phone and watch the game. Too bad I didn't bring the iPad.
The eggs came out pretty quickly.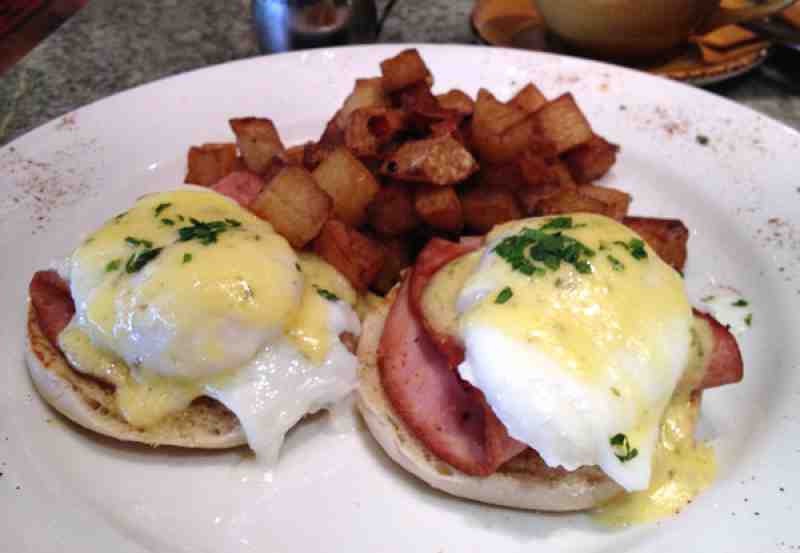 Tanzy Eggs Benedict
The presentation was a little awkward on the oversized plate, and I could have done without the cinnamon as I had to make sure I avoided dragging any food into it. The eggs were properly poached and the oven baked potatoes were good. They could have been more generous with the hollandaise, considering that that the only difference between a $6 ham and egg breakfast and $13 Eggs Benedict is the hollandaise sauce. But overall pretty good.
Service was good if not forced; asking me if everything was ok between forkfuls was a bit much, but there wasn't much else going on in the dining room and I think they were just bored (2 visits from a manager). The breakfast wasn't anything extraordinary, but at the same price as most other places, this is an elegant place for a couple or group to enjoy brunch with a real restaurant feel.
Their regular menu is pricey; the food seems high priced for what it is. They use a lot of phony words like calling the cuisine Artisan Italian; like most restaurants use machines to prepare the food or something? Their beef is described as "ground angus" and "NY USDA Strip", which are non-descriptive ways of saying that you're not getting anything special. $19 to $24 for pasta, $26 for chicken; this is the high end of the price scale for restaurants. You're paying mostly for location and ambiance, but there aren't very many great restaurants around here so it's about par for the course.
In the past few months, the Yardhouse and Tanzy have opened just across from one another, and they've changed the entire composition of Mizner park. There's now a cool, casual hangout with cranking rock music (Yardhouse), and a high-end place for mingling or a date; you wonder how places like the Dubliner or Max's are going to survive.