Critic's Review
The Hollywood location of the Moonlite diner is located in the middle of a spread out shopping complex that includes Home Depot and Kmart, all on the corner of Stirling and route 95. It's owned by the same people who own the Moonlite Diner on Cypress Creek rd and also Diner 24 on Oakland Park Blvd. I've been to both of those locations with positive results.
This place is actually nicer than the other 2, with big vinyl booths and a dining area that has some privacy from the main counter. One thing I don't like about diners sometimes is the feeling that there's always someone watching me.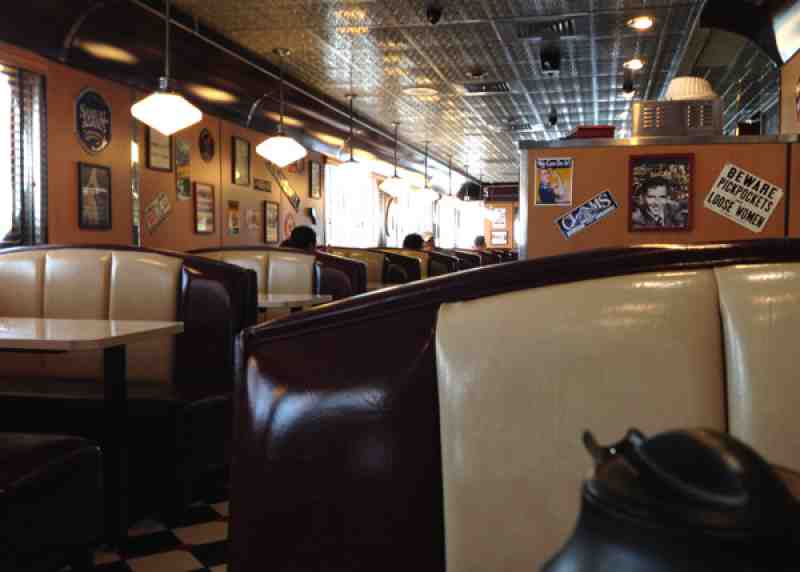 Moonlite Diner Hollywood Interior
One thing different about this location is that they give you a pot of coffee, so you don't have to worry about having to re-sugar your coffee every time someone walks by and "warms" it up. They also give you plenty of butter.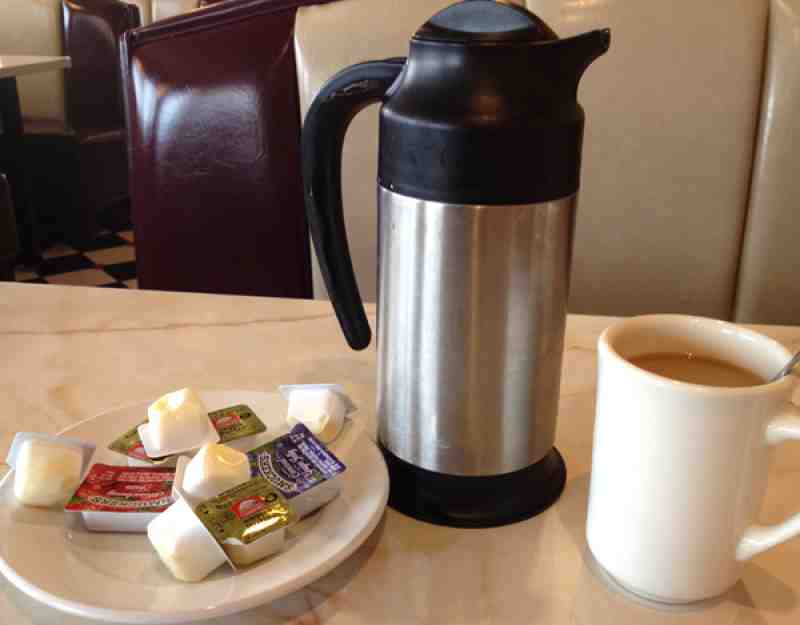 Moonlite Diner Hollywood Coffee
I contemplated corned beef hash, but I like the sausages here, so I went with my usual.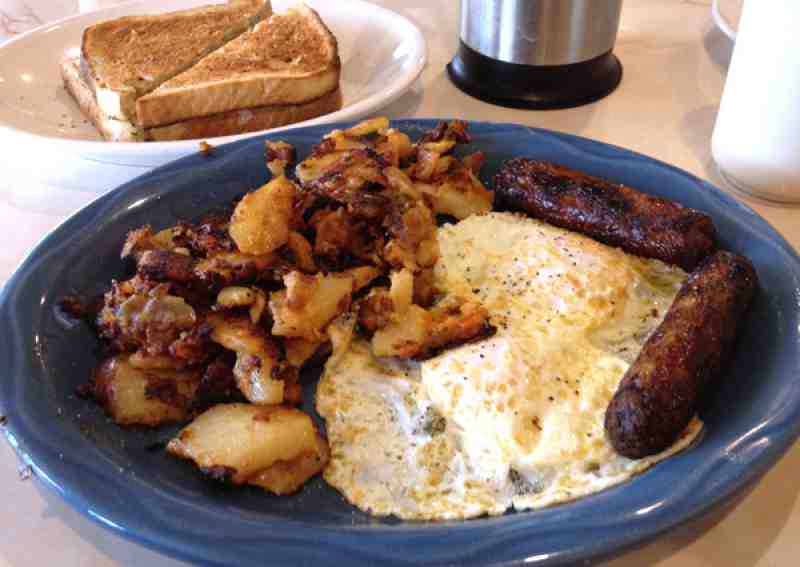 Moonlite Diner Hollywood Eggs
One thing clear about this plate is their grill is way too hot; everything is burned a bit too much. It's interesting that 3 places owned by the same people would do the same thing wrong; as if a too hot grill is mandated by ownership. Eggs shouldn't be "browned", and when over-easy eggs are burned on both sides it's clear that the strategy here is to cook stuff fast without regard for the customer's dining experience. They also don't butter the bread, which is a growing trend. I'd prefer that they ask if I want butter, so I don't have to do it myself.
The sausages are also cooked "well", but that's probably my fault for eating breakfast at 2:30pm. Not a bad experience but if the eggs were cooked with more care it could easily be better.