Critic's Review
Most people who've been in South Florida for 10 years or more know what Miami subs is about; most of their stores in decent neighborhoods have closed down; like the one that used to be on the corner of US1 and SE 17th, which is now a CVS. Most of their locations are in parts of town where getting out of your car can be risky, so I haven't been to one in quite a while. Also, this is a franchise operation, and the number of closed locations indicates that they're not very selective about who they take money from. So you can never be sure about who is running any particular location.
This location is a logistical nightmare. You can enter from Commercial, but the parking spots are all angled for cars coming in via Powerline. There's also a drive in line which can make the parking lot impassible.
Inside, it's a dingy place that resembles a 7/11 without the coffee or Clorox. They do have bench/booth seating so you can eat in; if you dare;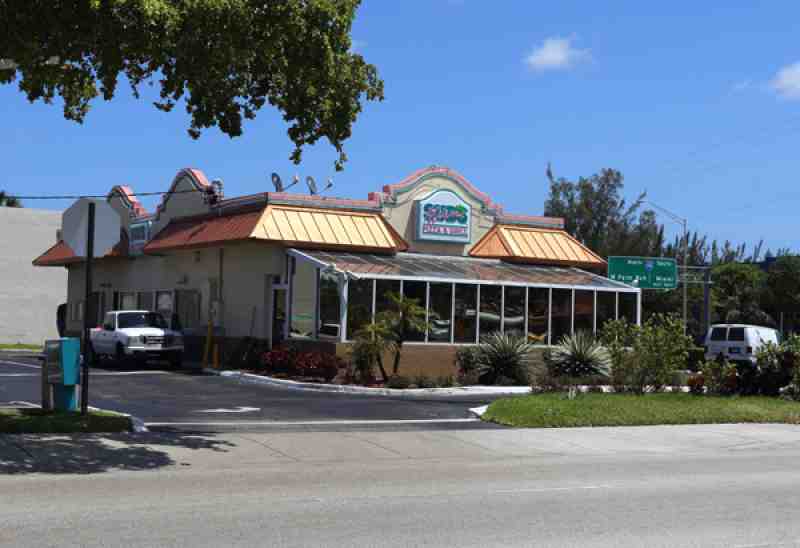 They have all kinds of food here; Arthur Treachers chicken, Gyros and Nathan's hot dogs. I wanted something with minimal handling, so I ordered a hot dog New York style, with sauerkraut. They have good, hearty deli mustard in a dispenser.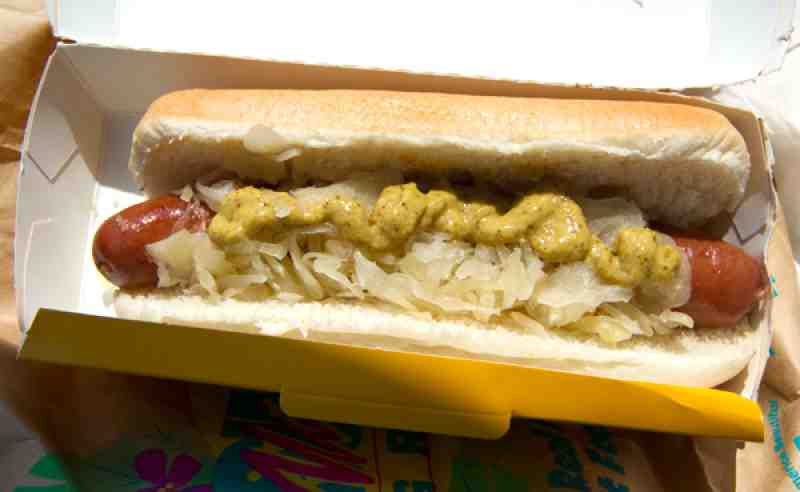 Not a bad hot dog; cheap store-quality bread, and no bargain at $2.49. I think I'd avoid this particular location unless bumper cars is your thing.