Critic's Review
After 6 years in Fort Lauderdale, I'd never been to Bubba Gump. I've also never seen the movie. I may be the only 5+ year resident of Fort Lauderdale who can say that. Everyone tells you that it's just a tourist trap. From the sidewalk, it doesn't look like much; a bunch of picnic benches and their big, stupid logo. But I was looking at their menu the other day, and it looked really good. A lot of cajun dishes. So I decided to try it.
Bubba Gump is owned by Landry, who also owns the Chart House and Mortons; not exactly in the same genre. My opinion of those places is that the food is good but that they are unnecessarily overpriced. So I was curious how they'd do with a lower end place. jump-->
The hostess station is on the sidewalk; which isn't great for the hostess on 90 degree summer days. I asked for a seat inside, and when a cutie pie blonde says "follow me", I do. I'd never been inside; who knew that they had a pretty nice bar with big TVs?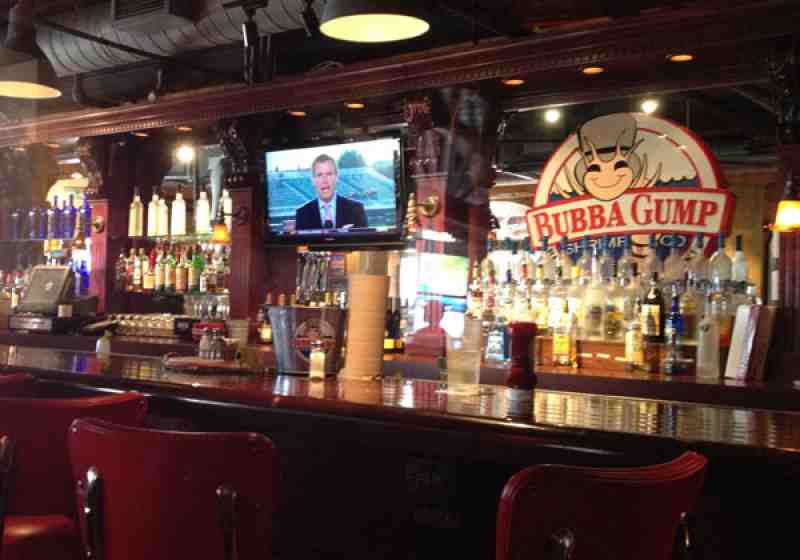 Bubba Gump Bar Area
"Would you like to eat at the bar", she asked. "Absolutely not". Ok, so I got a booth with my very own license plate on the table.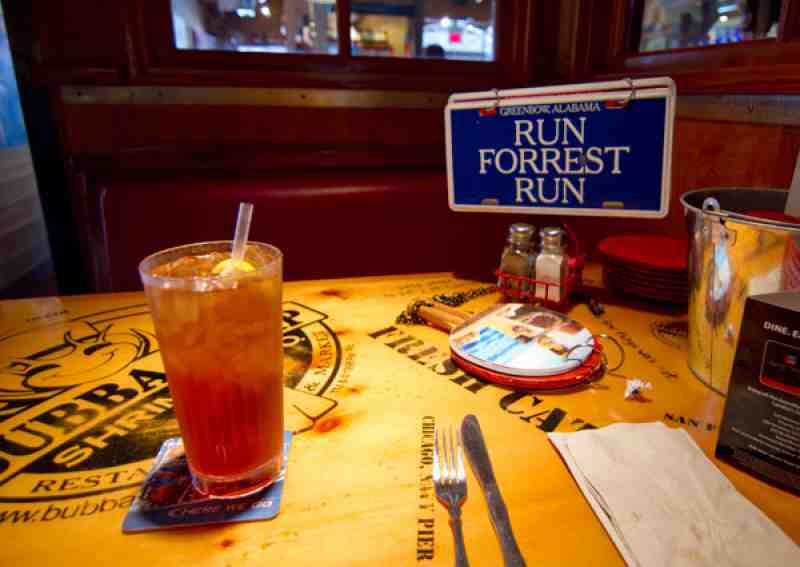 Bubba Gump Table
Looking around, the place reminded me a lot of the old TGI Friday's decor, before they went retro plastic. In fact, if it weren't for the big Bubba Gump logos all over the place and I woke up here, I'd say it was Fridays for sure. Since I didn't see the movie, I don't "get" the decorations. I assume that the license plates and croquet equipment have something to do with the movie. It just seems like random, odd stuff to me.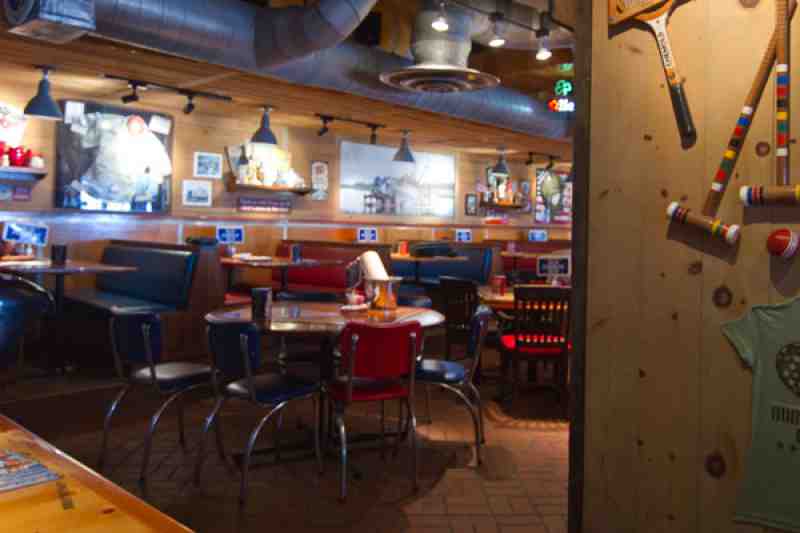 Bubba Gump Dining Room
I looked over the menu to see if anything was new, but it seems that their web site is up to date. I'd already decided on the jambalaya; it sounded like it was made right, and I've been pining for a good version for quite a while.
The service here is decent if not arbitrary. Different people took my order and brought me iced tea refills, but the waits were pretty minimal. When they placed the food in front of me I have to admit I was a bit surprised.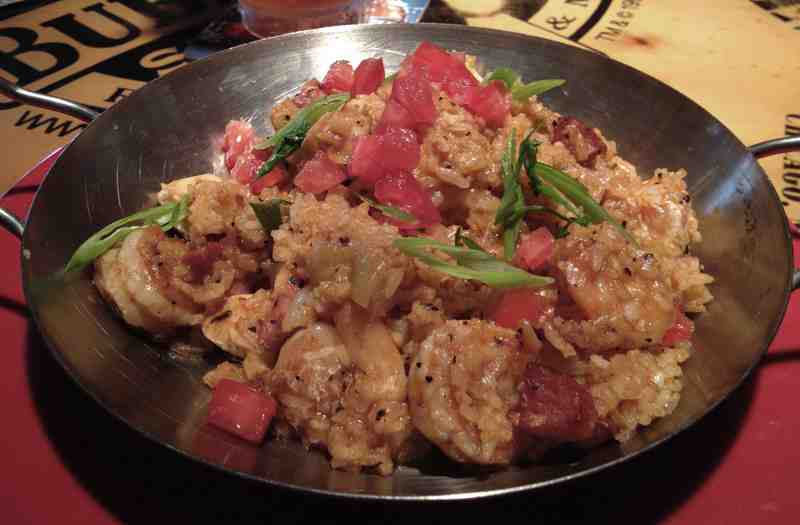 Bubba Gump Jambalaya
I expected this to come in a big messy bowl, but this was nicely organized. And it looked really good. Maybe I expected a bigger portion at a place like this, but I didn't need more rice than this anyway.
The balance of chicken, andouille, shrimp and rice was just right; it was nice and spicy. The rice was white rice with some seasoning on it, but it was good seasoning. It was much better than I expected from a place called Bubba Gump. In fact, it's probably the best regular menu jambalaya I've had in South Florida. At $16.95 for lunch, it's no tremendous bargain but not overpriced either.
Bubba Gump. Better than you might think. With a pretty nice bar and a lot of interesting menu choices, if I were staying at the beach in Fort Lauderdale I think I'd come here to eat whether I was on my own or with a family. I have to admit that I'm surprised.
Photo Gallery