Critic's Review
Italio is sort of an italian version of Chipotle, a low budget take-out place with a steam table full of ingredients where you can build a pasta bowl or a salad. Looking at the menu, it was difficult figuring out how items go together. Steak on pasta? It sounded a bit strange, but I figured I'd check it out anyway.
They call it a "Modern Italian Kitchen". The place has a few seats inside, but it's sort of like chipotle.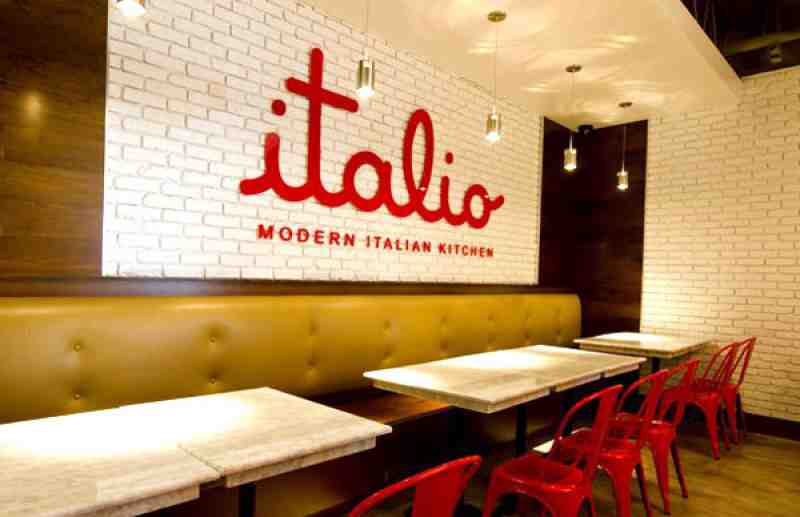 Italio Interior
The big problem arises when you get to the steam table to order your stuff. I'd pictured some nice juicy italian sausages; instead they have well-done bulk sausage. They load about a pound of pasta into a bowl, give you 2 spoonfuls of "protein" and then you choice a sauce and "toppings". On the menu, they refer to their "Basil Pomodoro" as crushed tomatoes, basil and garlic. They must have strained it, because the sauce is a thin, orange/red sauce. They don't give you nearly enough sauce for the amount of pasta. None of the toppings really go with pasta and sausage. I just asked for some peppers and onions; I got one small spoonful of barely cooked green peppers and onions. I wanted the parmesan cheese, but it's not shredded and I didn't want cheese chips on my pasta, so I went with the 4 cheese "blend".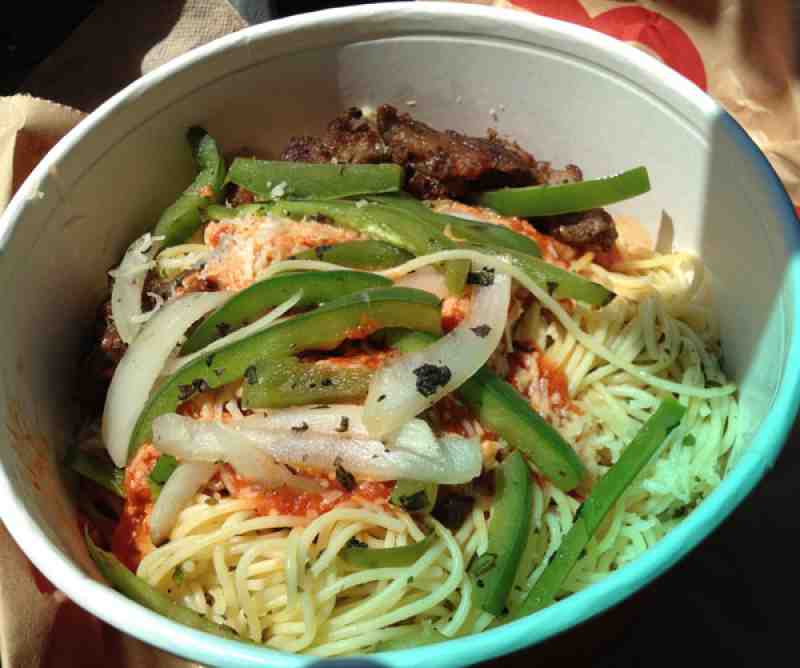 Italio Pasta Bowl
So what you get is a lot of pasta with not enough real food, creating a pasta dish that you'd never order in a restaurant for $7. Bad sausage and too much starch; I ended up throwing 80% of this in the garbage.
The big problem with this place is that you can get any number of real italian dishes at [Plug Name Here] pizzeria for less or similar price. So why would I want to create my own pasta bowl; particularly when the ingredients aren't very good?
This is their only location; they claim to be "Coming Soon" to multiple other locations including Fort Lauderdale, but I can't imagine that they'll be opening other locations already. In it's present form, this concept is a loser.