Critic's Review
Of all the places in Coral Springs, the Big Bear Breawing Company has always intrigued me the most. Maybe it's just a cool name. Or maybe it's the beer-cheese soup. I was in Coral Springs on another matter so I thought I'd stop in for some lunch.
It's not really that far; 19 miles from downtown Fort Lauderdale, which is closer than Boca Raton. For those of you who live in Pompano or western Boca it's a lot closer. For some reason I thought the place was fairly new, but its a mid-90s baby, and it looks a lot like most places looked in the 90s, when the micro-brewery beer places were in vogue. I was never a big fan of the places. I like to drink beers that I know I like in advance.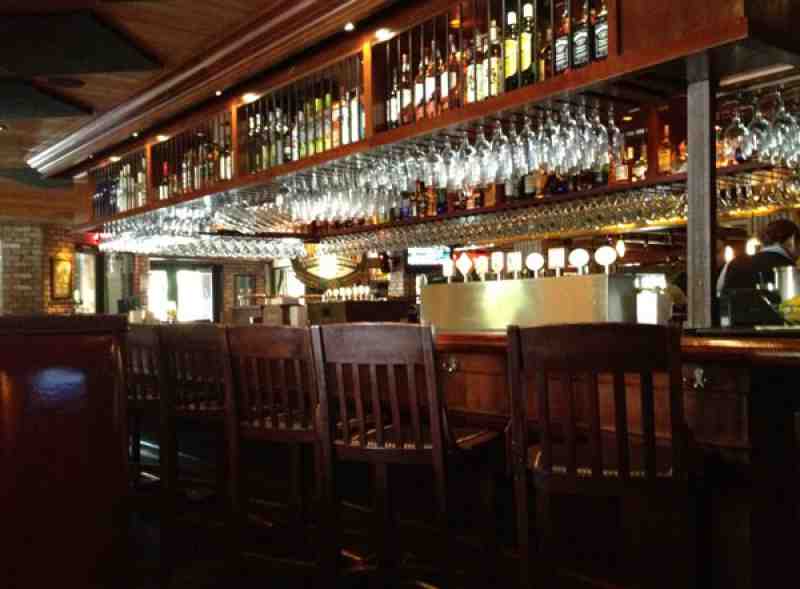 Big Bear Brewing Company Interior
It's a bit dark and there are only 2 poorly positioned TVs; it's not a place to watch the games. I didn't want to sit at the bar, so I got a booth. I just wanted to try the beer cheese soupjump-->, but I figured I should get something else so I got the 1/2 wedge salad for $5. The soup is $6. Bravo for having lots of wallet friendly choices. I got a big glass of iced tea as well.
The soup came out right away.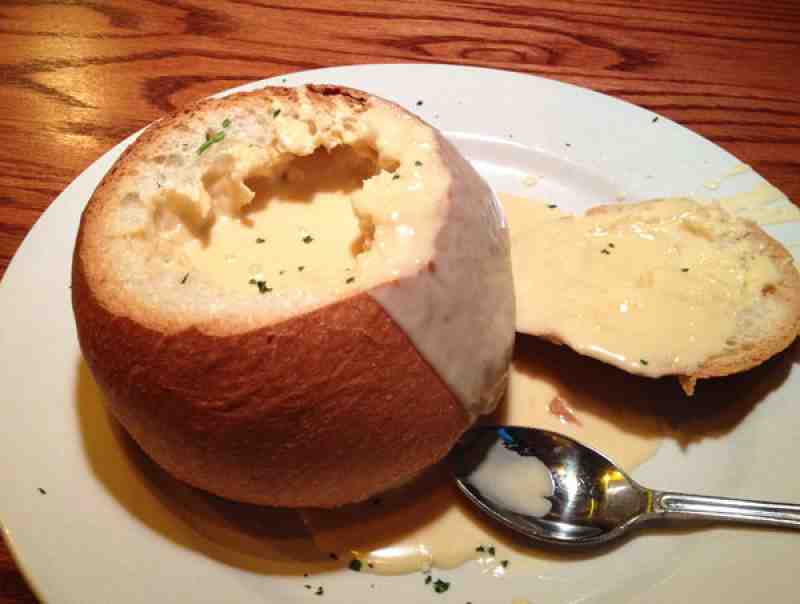 Big Bear Brewing Company Beer Cheese Soup
Initially I thought it was a sloppy pour, but apparently that's part of the charm. The soup is fantastic; a little bit sweet and completely smooth. I found myself scooping up soup from the plate it was so good.
A few minutes later the wedge came out. After the mini-salad I'd gotten at YOLO the previous night, I had to ask if this was the half salad. It was quite a bit bigger than the offering at YOLO.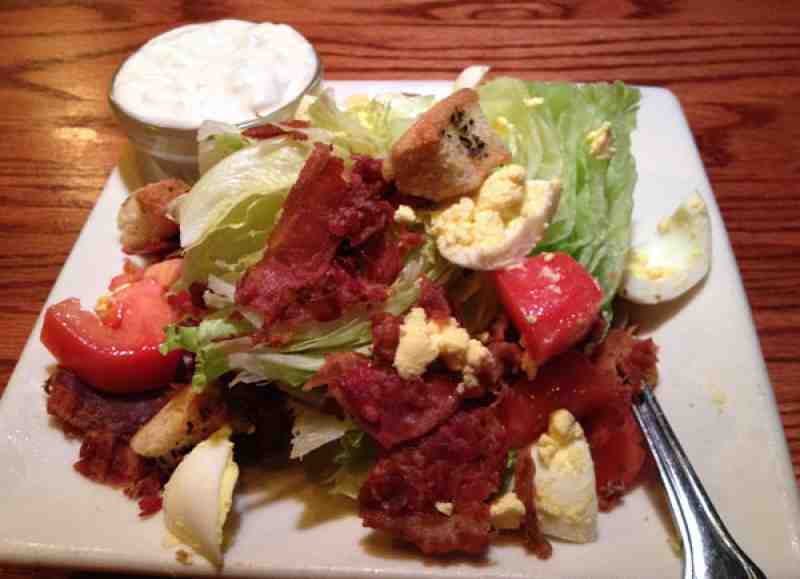 Big Bear Half Wedge Salad
This was more than I'd contemplated, but more is better than less. There was lots of bacon, and plenty of thick, chunky blue cheese dressing.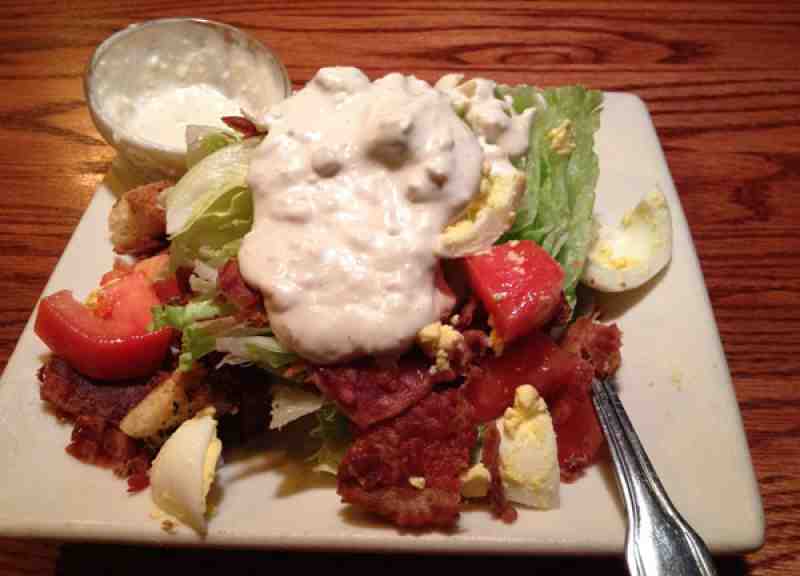 Big Bear Brewing Company 1/2 Wedge Salad
This was great. I didn't eat all of the bacon or the croutons for purely health reasons, but for $5 this is a heckuva deal.
Service was fine; it turned out that my server and the 2 girls sitting at the next table were all from Long Island. It's a small world, but not really.
The big bear is what restaurants used to be like before they started charging entree prices for burgers and salads and eliminating salads from inclusion with entrees. It's too bad it's not closer to Fort Lauderdale.