Critic's Review
This location is no longer listed on the Smashburger web site, so we assume it's closed.
Smashburger is one of the many new chain burger joints opening up, and like Five Guys, this one has substantial national exposure. They're going to be opening one in Fort Lauderdale, so I thought I'd check it out.
Their marketing gimmick is that instead of pushing a ball of meat into a burger them 'smash' it with some special tool; I hope that's not really the only positive because it seems pretty easy to copy if it is.
Unlike most burger joints, this place is pretty subtle in it's decor. It reminds me more of a waiting area at an airport than a fast food restaurant.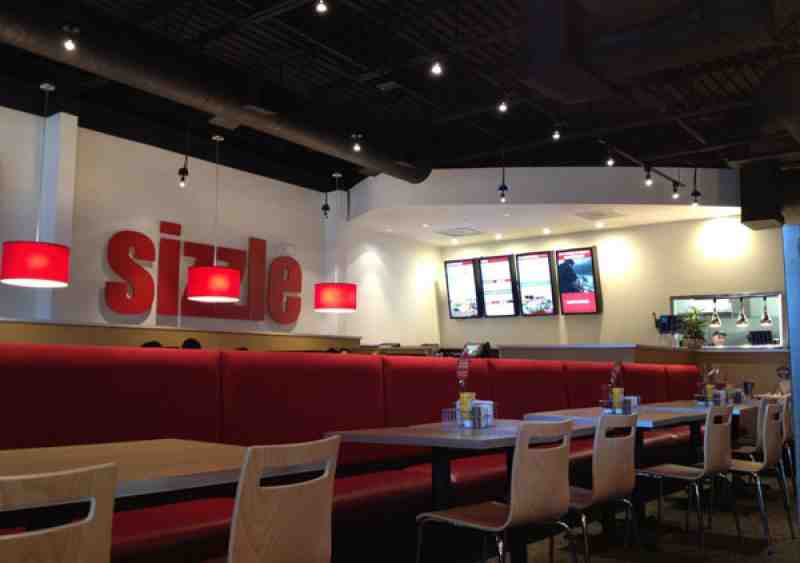 Smashburger Coral Springs Interior
You order your food at the counter and they bring it to you when it's ready. I did take-out, but they'll bring it to you regardless.
I got a "Big Double" classic, which has 2 patties weighing in at 7.5 ounces total, American cheese, red onion, lettuce and ketchup. I also got the smash fries, which are seasoned with olive oil, garlic and rosemary.
When I got into my car with the bag, the fragrance from the fries filled the air.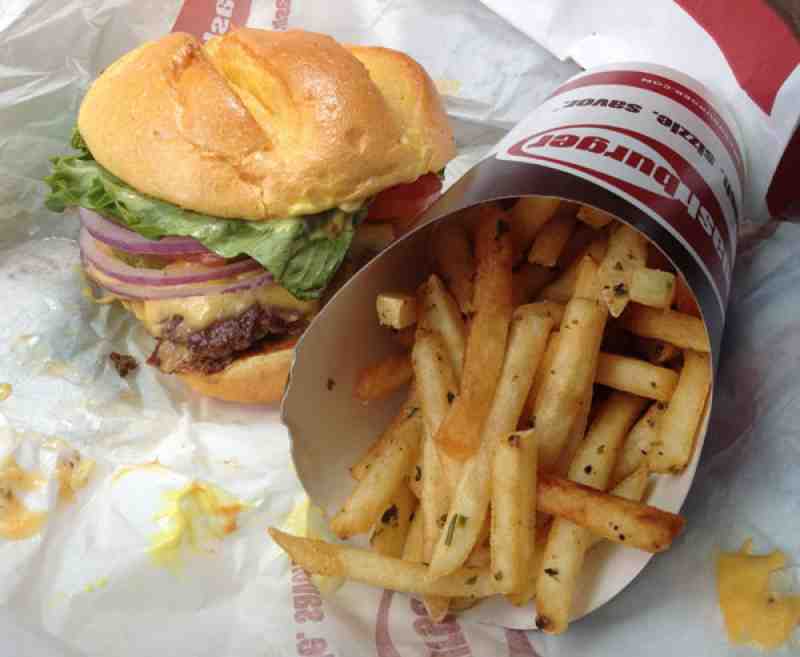 SmashBurger Big Classic with Smash Fries
While they smelled really good, the fries were unspectacular. With a mild taste of rosemary, they were only marginally better than plain, salted fries. The 2 burger patties aren't cooked to order; they're medium well I'd say. I tried to taste the meat separately as well as the full monty; it's a pretty good sized burger. I'd say it's about the same as Five Guys; a good but not great hamburger. Better than BurgerFi. The bun is better than your standard burger bun.
This location is a corporate store; some of them are franchises and I don't know what the Fort Lauderdale location will be. But with Shula Burger opening soon, and several other burger places to choose from, I can't get too excited about Smashburger. It's really just more of the same.