Critic's Review
Formerly the Neighborhood Sports Grill under 2 different owners; the new owners decided to change the name. They have a bunch of New York sports logos on their website, so it seems like it might be run by some ex New Yorkers.
This Sunday was the Grand Opening, and everything was 1/2 off. As expected, the place was packed and the parking lot was full. There were a lot of familiar faces from the old NSG crowd. There was a Jets and a Dophins game on early, so that added to the crowd. They really haven't done much to the place; the layout is pretty much the same as it was before.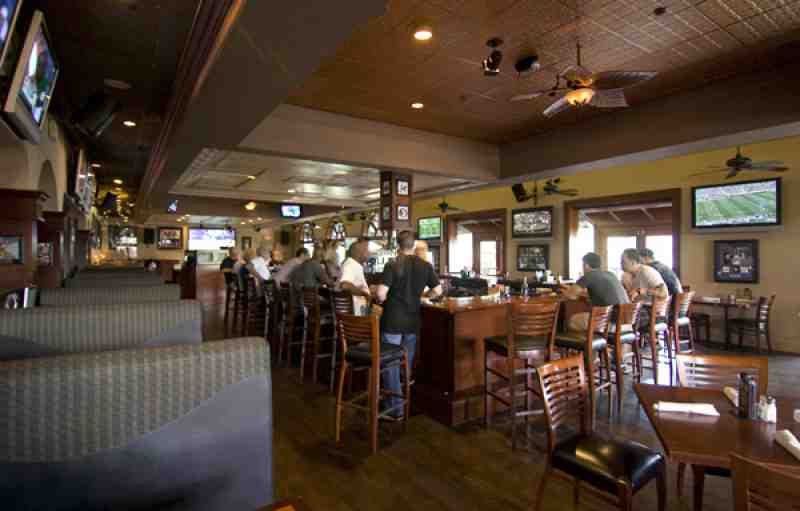 Players Sports Lounge Main Room
I'm not sure what their regular specials are going to be during football. I saw a lot of food, and I can say by appearance that it's nothing special. It's pretty expensive also; $11 for a wedgejump--> salad and $12 for 10 wings. I was going to have wings, but after seeing them I didn't want them, even at half price. Pizzas also didn't look that great; you can decide for yourself from the picture in the gallery.
There's a lot of old folk here; a pretty representative slice of Boca.
Photo Gallery