Critic's Review
Someone once asked me why Gianni's is always so packed at lunch time. I wasn't able to tell him at the time; but now I can answer the question.
I'd walked into Gianni's once before, only to walk right out. It was packed with "older" folks, much like places are during the early bird specials. I wasn't in the mood at the time; I tend to eat late to avoid the crowds, whether it be lunch or dinner. Today I got here at 2:15. The dining room was half full. I was seated in the middle of the room and given a menu. There was some confusion of which server I had, so it was a little while before anyone came over. Once it was sorted out, I ordered Iced Tea and Eggplant Parmesan. The lunch entrees come with a salad with crumbled blue cheese and a house Italian dressing.
The place is a big room with a partition creating another section in the back. They have a couple of TVs, but they were off, and there was no music playing. The place is loud; a lot of tables of 4; and the people here are the type that talk through lunch rather than text on their cell jump-->phones.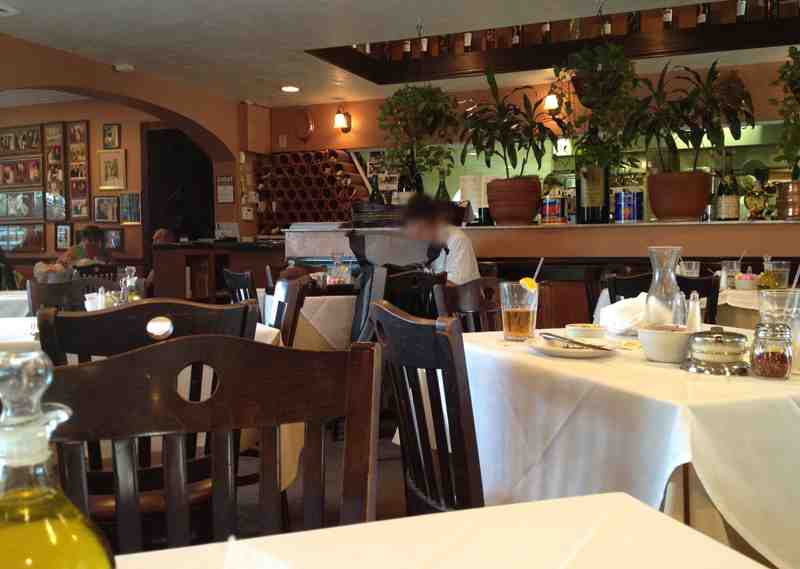 Gianni's Inside
Stuff started arriving quickly. The iced tea service includes a carafe for refills, which is convenient. I also got some garlic rolls, with just enough garlic sitting in a puddle of butter.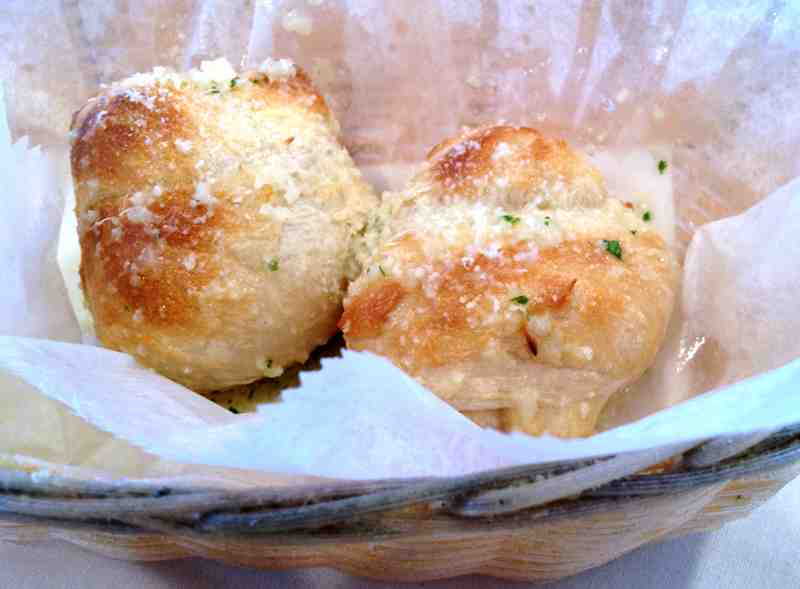 Gianni's Garlic Rolls
I'm low carbing it, but I tasted the rolls and they were soft with a slightly crunchy crust and the garlic wasn't overdone. The salad came a minute later.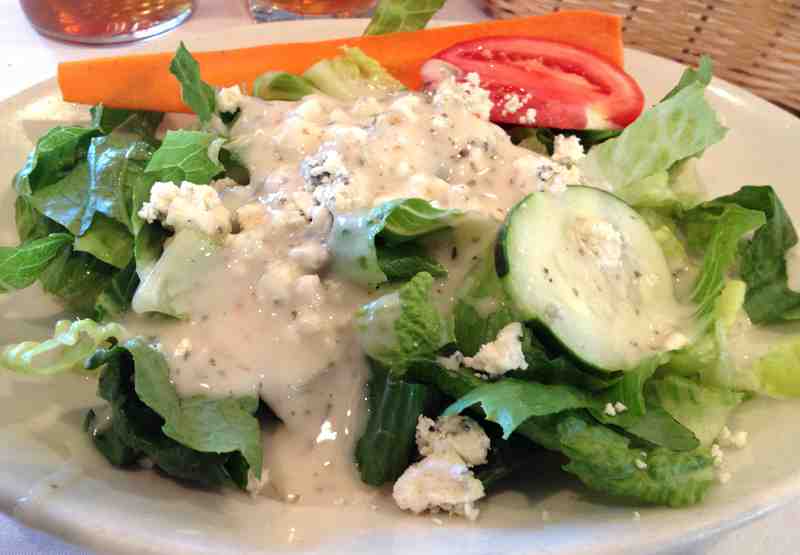 Gianni's Salad
Now this is a pretty big salad as side salads go. The tomato was a bad wedge, but there was a ton of blue cheese and a lot of greens. This is as much food as I got for $11 at the Capital Grille the day before. The dressing was a little too sweet; I prefer a straight up blue cheese. But this was fine.
My server, who was flying around the room but didn't miss a chance to see if I had everything I needed, brought over the eggplant just after I finished the salad.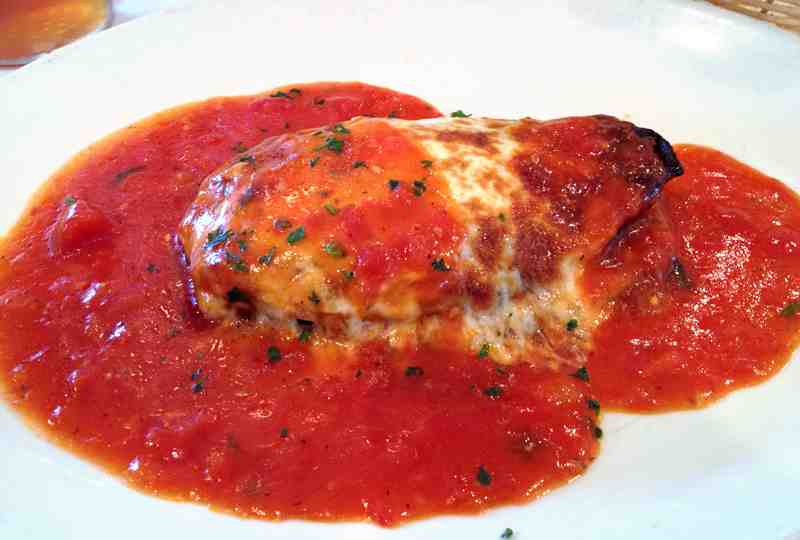 Gianni's Eggplant Parmesan
The sauce looked a bit too orange, but it wasn't bad. A mild tomato basil, it worked well with the eggplant, which were thinly sliced and not breaded. I was expecting a big breaded "cutlet", but this was quite good. This dish was deftly done. It comes with a side of spaghetti, which was better than the usual throw-in side. If I was eating pasta I would have enjoyed it. There's a container of grated cheese on the table and a bottle of olive oil. They don't scrimp on the experience.
The bill for all of this? $14.
So now I can answer the question "why is this place always packed?". It's really quite simple; good service, better than average food and one of the best values in town. You don't walk out of the place feeling like you've been given too little food for too high a price. While most of the other restaurants in this town are trying to figure out ways to get you to pay $12 for a burger or a salad; Gianni's does it the way it used to be; the whole multi-course experience at a fair price.
Photo Gallery