Critic's Review
Brimstone Woodfire Grill is a restaurant in Pembroke Pines, which is a bit out of the element of InsideFortLauderdale. But the group that operates this restaurant, Rainmaker Restaurant Group is opening a restaurant in the old Rare space at 401 E Las Olas Boulevard. It was a nice Saturday afternoon, so I thought I'd take a drive and get a preview.
They don't have a brunch menu on their website, nor do they have the hours or info about whether they serve brunch on Saturday, so I called to make sure. The girl who answered didn't know; she had to put someone else on to give me an answer. They serve Saturday brunch until 3pm.jump-->
If you're not familiar with the area, which I wasn't, the place is tricky to find. There's a bunch of malls along Pines Boulevard just east of 75 and you can see this place from any main road. To get here, if you take 75 to Pines East, make the first right on SW 145th street, and then the first right onto SW 145th Street and just follow that until you see it.
Brimstone is a beautiful restaurant from head to toe, comprised of brick and stone with burl wood veneered dining tables. Low jazz music plays; there's plenty of room between tables. It's a very comfortable and cavernous place.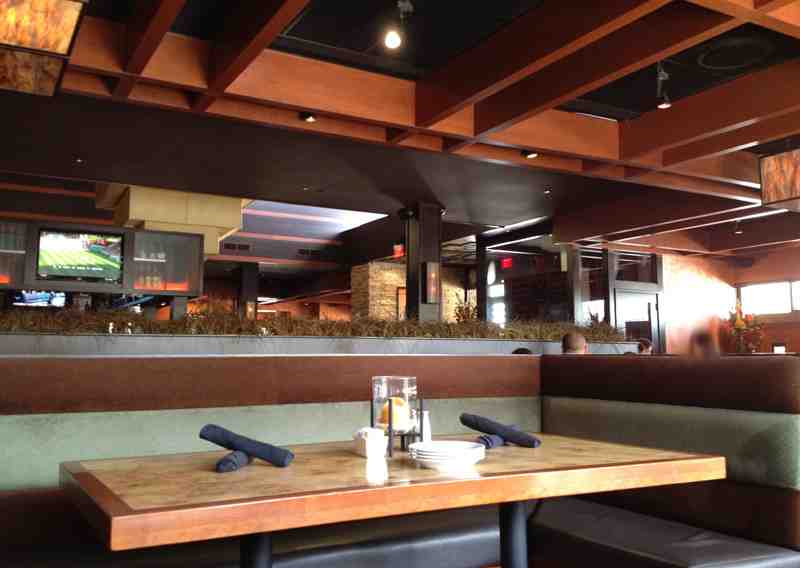 Brimstone Woodfire Grill Interior
I knew I was having breakfast, so I ordered coffee and looked over the smallish menu. There aren't a lot of choices. The steak and eggs comes with scrambled eggs ,and I never order scrambled eggs when I go out; I just think of the steam tables on cruise ships or a bad buffet. But I wanted to try some steak.My server wasn't sure if they'd make my eggs over-easy, but she said she'd ask.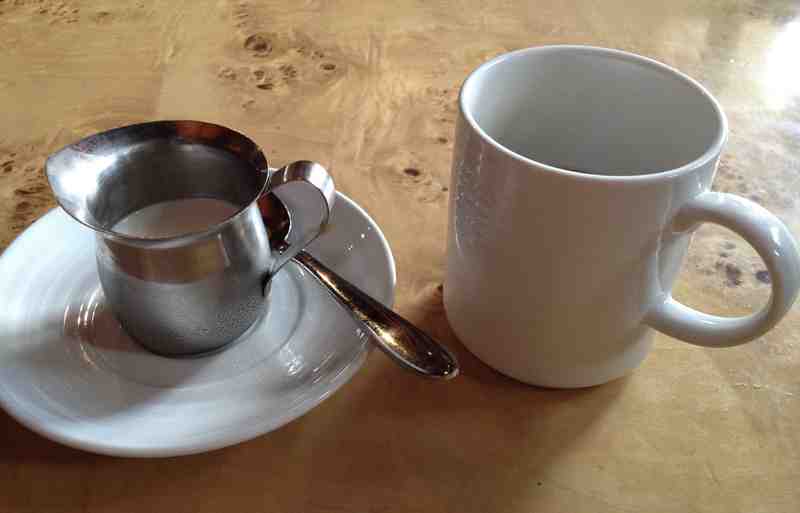 Brimstone Woodfire Grill Coffee
The coffee was passable but not the kind of coffee that good restaurants used to serve. My server came by to let me know that they would make the eggs any way you want them. I took a few pictures while waiting for the food, which took about 10 minutes to come out.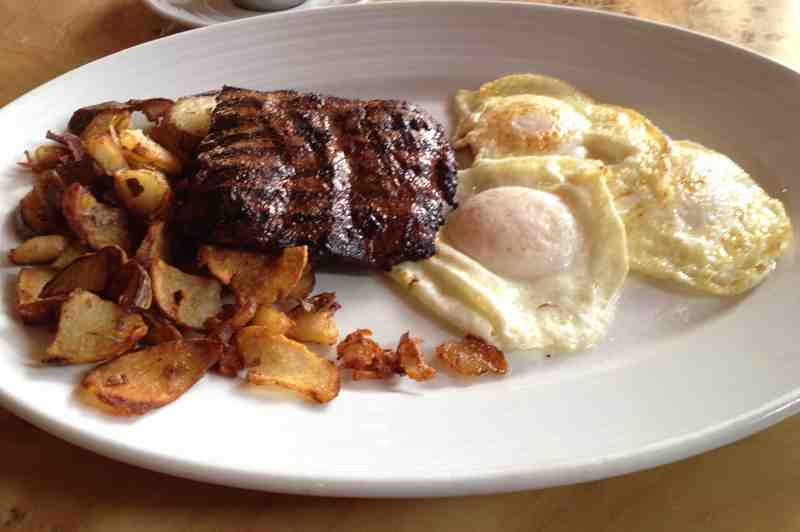 Brimstone Woodfire Grill Steak and Eggs
The grill was too hot to make over easy eggs, but since it's not on the menu normally it's understandable. It was nice that they gave me 3 eggs; I'm still baffled as to why restaurants all use the miniature eggs rather than extra large for 3 cents more a piece, but I digress. The steak didn't look all that exciting, but when I sliced it I was surprised at how tender it was; either that or the knife was really sharp. As it turns out, it was a little of both.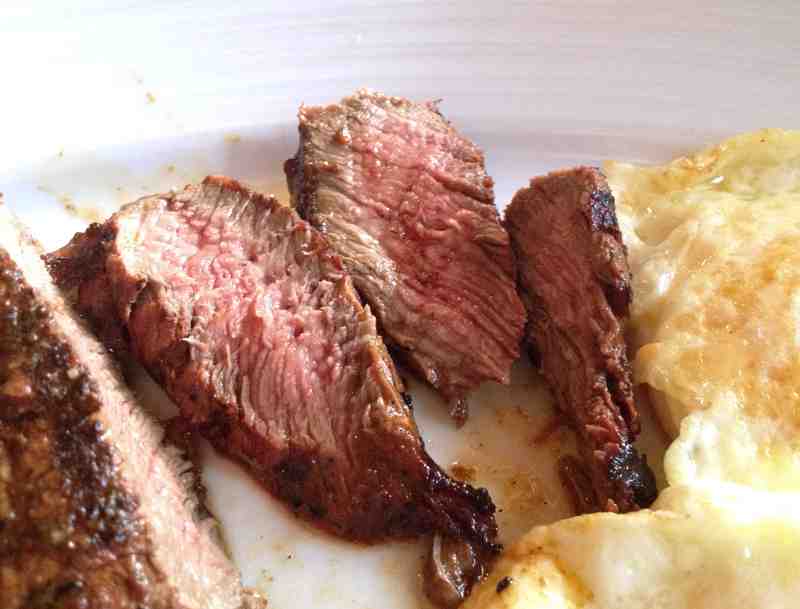 Brimstone Woodfire Grill Flatiron Steak Sliced
The steak was perfectly cooked medium rare; the brunch steak is the same flatiron steak that they serve at lunch, marinated in a chipotle rub. It had a nice flavor and it was crazy tender. The potatoes were a bit overdone; some of them were more like potato chips, but the steak saved the day.
Brimstone's menu isn't identical to Pinon Grill (the other restaurant operated by the Group), so we may be in for some surprises on Las Olas. The prices at Brimstone are in line with Timpano and Big City Tavern. So I suspect that Grill 401 (or The Grille on Las Olas) will be a nice restaurant with a fairly typical steakhouse menu. All of the beef at Brimstone is CAB, which is better quality that most places on Las Olas except for Morton's.