Critic's Review
I recently heard about this place; it's less than 7 miles from Downtown Fort Lauderdale and on a Saturday it's really not much further than some other choices, so I thought I'd continue my Saturday Breakfast/Brunch series. I got there about 11:45am, and I was surprised to see quite a few people waiting. I don't usually wait for breakfast; luckily they were all waiting for booths so I got a table right away.
The place is a lot bigger than I expected; it's not really a diner; it's a big room with 2 sections and a variety of seating; booths, big tables, small tables and bench seating with tables.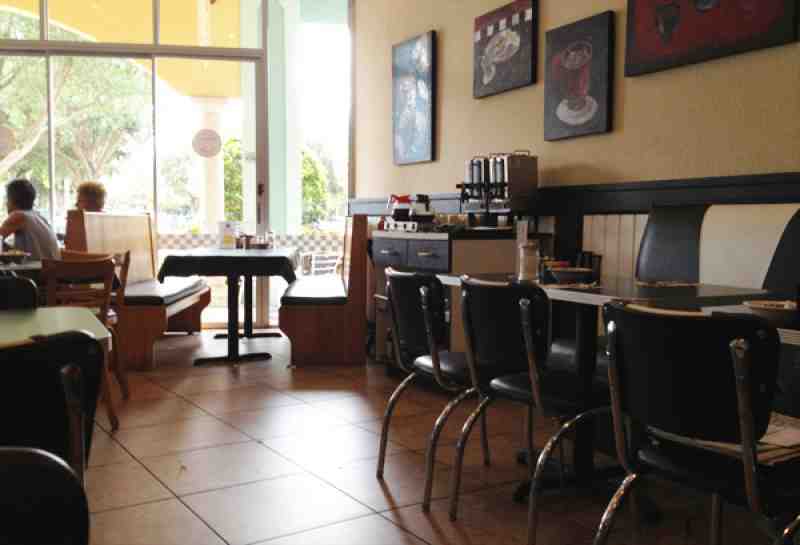 Plantation Diner Inside
They have 2 big TVs on either side of the restaurant, and a big blackboard along the side wall with the specials for the day.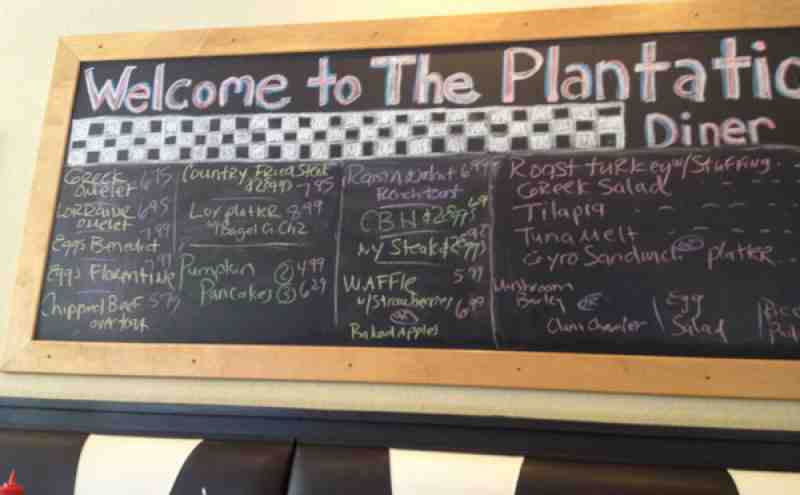 Plantation Diner Blackboard Specials
After a few minutes a server came by and asked if I wanted a beverage, I asked for coffee and started to look over the menu. A runner asked what I was drinking and I told him the server was getting me coffee; after a few minutes he gave me the coffee when she didn't show up with it.
I was seated at a small table which would have been pretty tight for 2 people. There's a lot of stuff on the tables.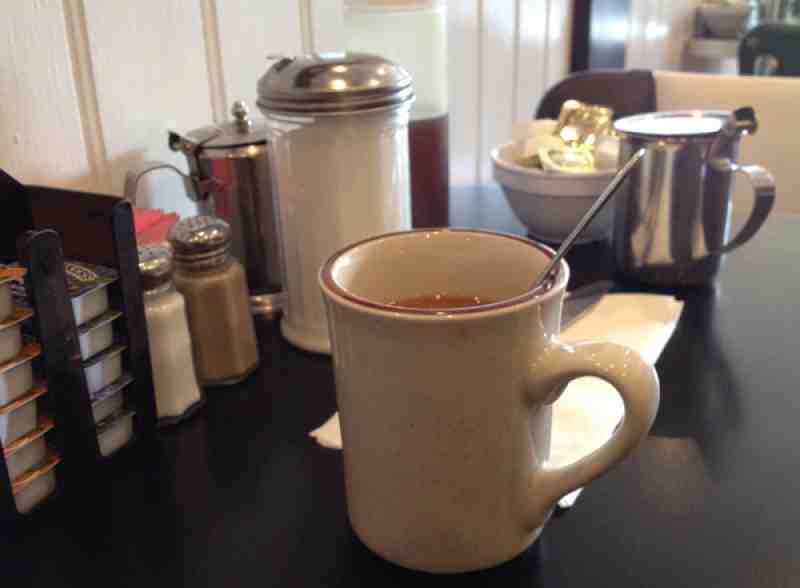 Plantation Diner Coffee
They have the old type creamer pitchers that I haven't seen in a long time. It's a lot easier to cream your coffee than with the plastic containers. They have both half and half and skim milk on the table.
They have some interesting menu items, including a low-carb offering which is 3 eggs and meat (and I guess no potatoes or toast). As usually, I pondered a few things, and then went with 2 eggs with sausage, hash browns and Rye Toast.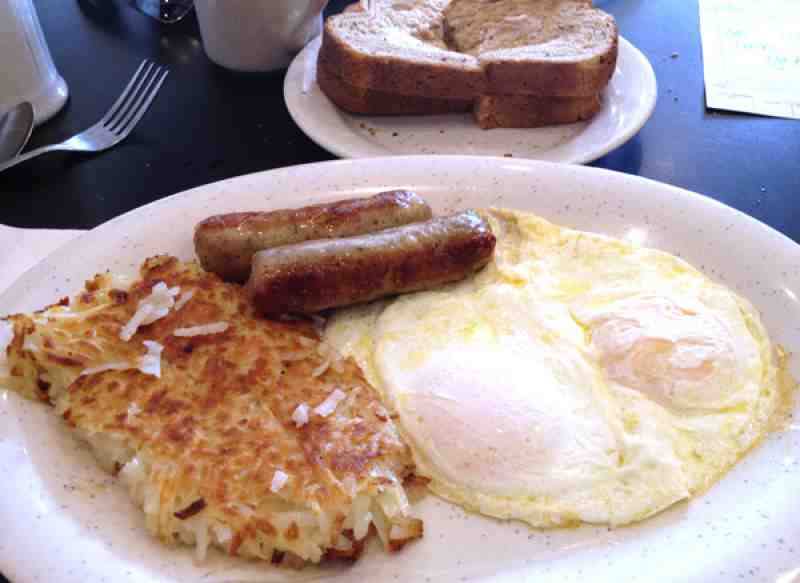 Plantation Diner Eggs, Sausage and Hash Browns
The eggs were cooked in an 8" skillet which isn't ideal, but they weren't overdone. They have the good sausage, and this was the first time in a while that I've gotten sausage that were freshly grilled rather than having been previously cooked and just heated up. The hash browns were fine; not as good as IHOP's, and the Rye Bread was sort of a wheat/Rye; it had a different texture. I thought they made a mistake, but it definitely had rye seeds.
The best news is that the entire deal cost $7.46, which pretty much explains why the place is so crowded. You wonder why anyone would go to Tap 42 and pay $12 for an omelet when they could come here?