Critic's Review
The big thing about the Chimney house is that it's a renovated house and it has a big fireplace in the middle of the room. Actually, a chimney is the part that is OUTSIDE the house, and the chimney on this house isn't all that impressive. But so much for semantics; The Fireplace House isn't a very good name for a restaurant.
They have a small parking lot, which could be a problem during peak hours; at 2:10pm there were a couple of spaces. You can also park across the street as they have a deal with a neighbor.
When I walked inside, I was a bit surprised. I expected it to be more like a house; instead it looks more like a Starbucks.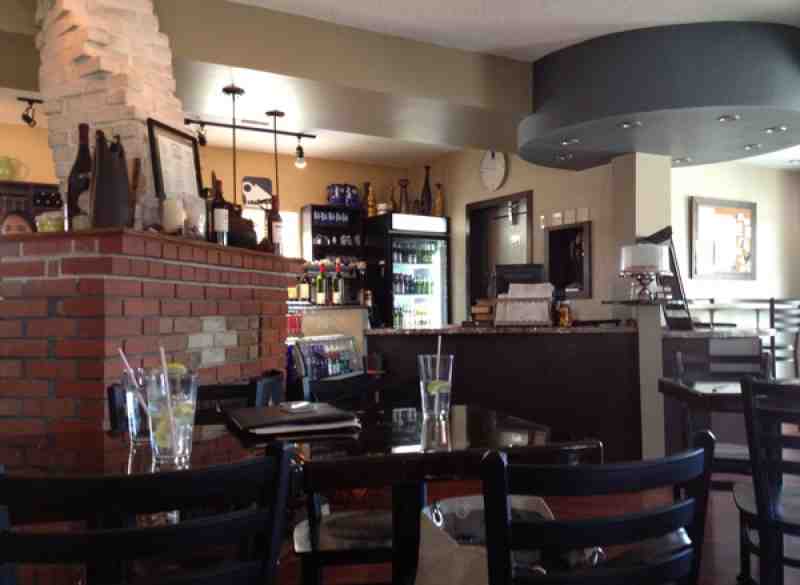 Chimney House Interior
A bunch of tables in a smallish room; notwithstanding the fireplace, the hostess tried to seat me in the middle of the room in front of the counter, but I steered myself to a largerjump--> table in the corner. I looked over the menu, which is made up of a mixture of peruvian and other South American dishes. The menu says that their churrasco chimichurri is done with a flat iron steak, which sounded interesting. I didn't notice that they had sangria by the glass for $5; so I ordered an iced tea.
The tables here don't have any salt, pepper or condiments; the iced tea was dropped off without sweeteners. I got my server's attention before she darted off, and she returned with salt, pepper and sweeteners. Interestingly, the iced tea was served with lemon instead of the lime you usually get in latin places.
There's no bread at The Chimney House; just an empty table and the Bossonova lightly playing as I waited. The dining room was half full; I'm having a steak in a coffee shop, I thought to myself. The steak took about 10 minutes.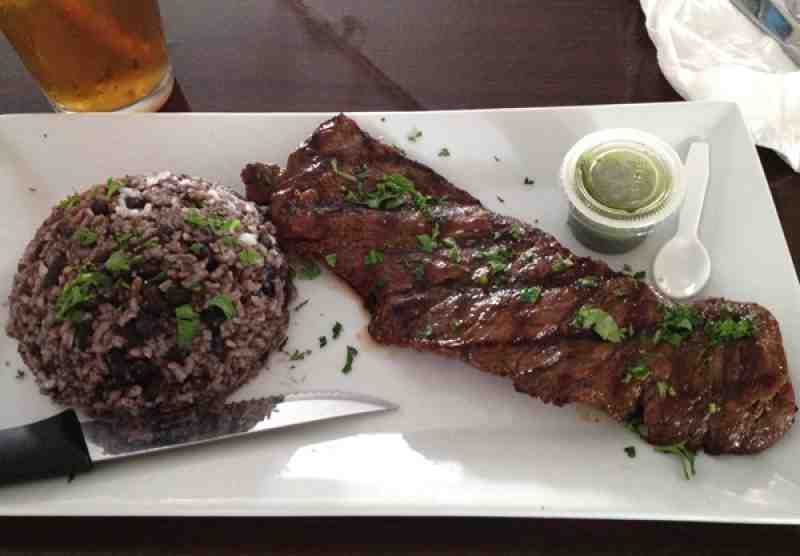 Chimney House Skirt Steak
It didn't hit me right away; but this wasn't a flat iron steak; this was a lunch sized skirt steak. Considering that they charge restaurant prices I thought the thimble of chimichurri sauce wasn't enough. The steak was properly cooked medium rare as ordered, but it didn't have any particular seasoning. Once I got it salted it was pretty good. The chimichurri wasn't garlicky enough. I did like the rice/beans cake; they cooked together (Moros y Cristianos). I had to ask for another thimble of sauce.
No refill on the iced tea, despite the glass being empty when I asked for the check. The check comes in a big fake book box; It's not clear how it fits in with the theme.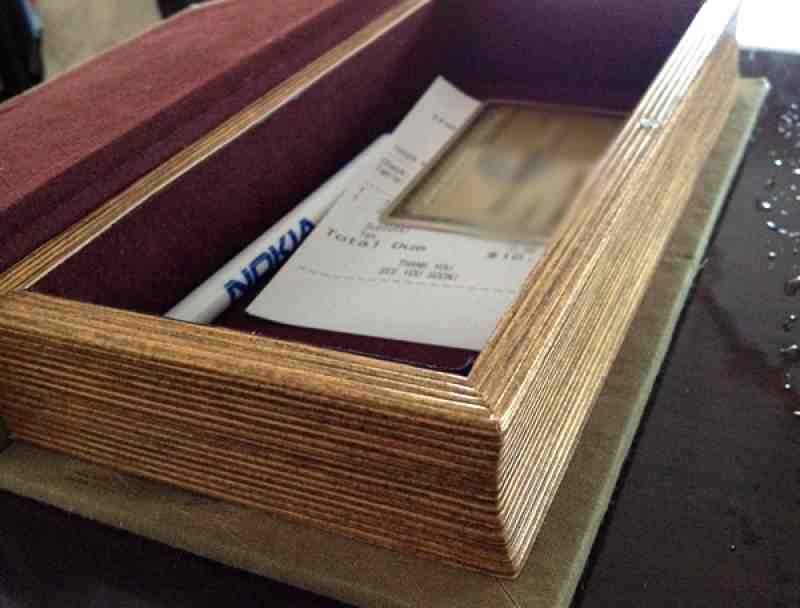 Chimney House Check
My impression is that $18 for this is just too much. There's nothing special about the place, and I didn't get anything here that I couldn't get at any other latin place in town for $10 at lunch time.