Critic's Review
The Shuck 'N Dive is your typical neighborhood New Orleans style restaurant. Its a pretty nice place, with good music playing and a clean looking interior with Mardi Gras, LSU and Saints decor. There's a central bar with 3 TVs (one large flat screen), with 6 booths and 6 tables for dining. Outside there are some pub tables and picnic benches for outdoor dining.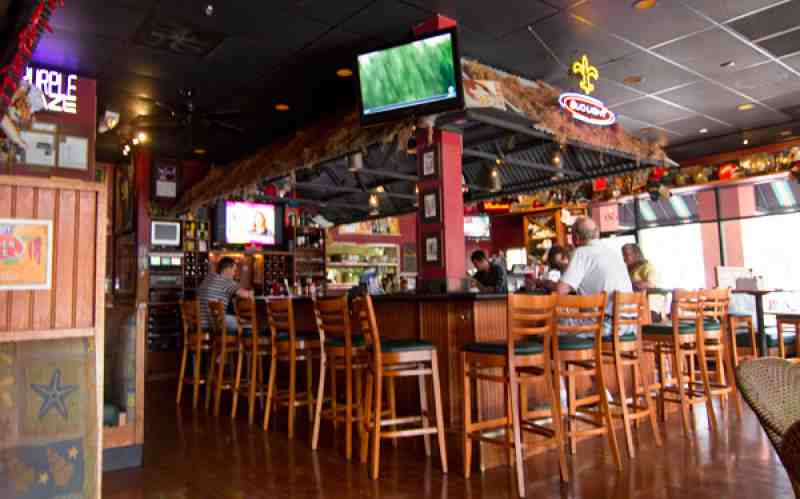 The atmosphere attempts a New Orleans theme, they have music like "Jambalaya" and "I'm leaving here walking" and some pretty cool artwork on the walls.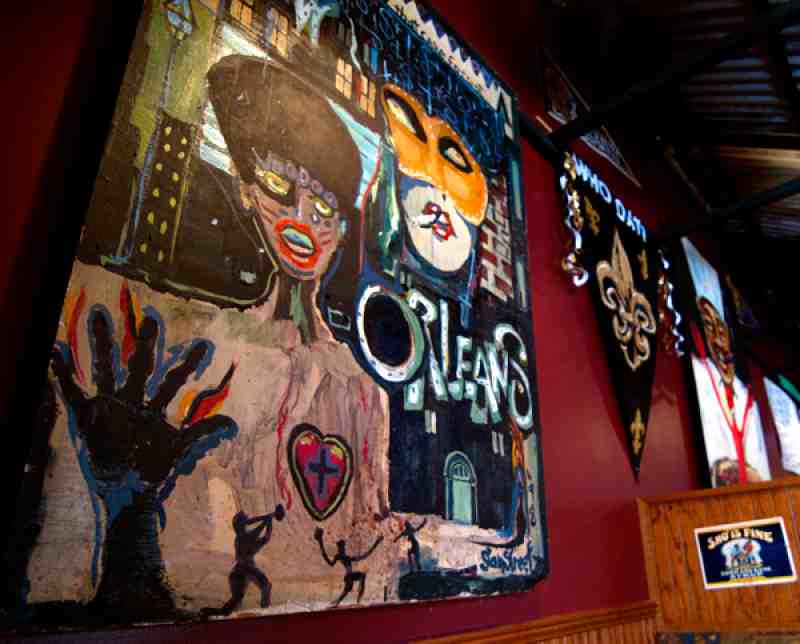 Shuck N Dive Art
The food here is decent, but if you're expecting Emeril's or you're a real authenticity snob you'll be disappointed. Also, if you're craving Jambalaya, forget it. Its only an occasional special. I tend not to like the usual suspects at this place, but some things are really good. I've had the Dirty Bird and really enjoyed it; it's blackened chicken on a roll with onions and melted cheese. jump-->
I decided to try the Gumbo, so I ordered a cup of that and an iced tea while I decided on my main course. It came out fairly quickly.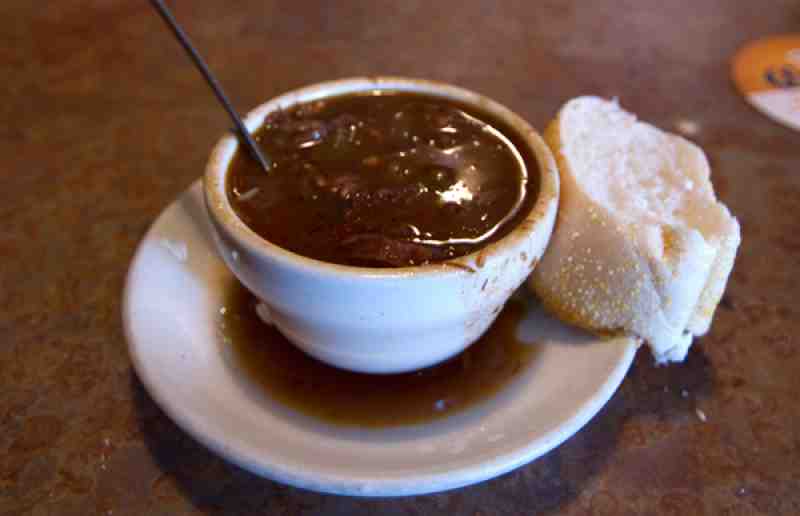 Shuck N Dive cup of Gumbo
It was a decent gumbo. A little spicy, the only downer being a stringy piece of okra that wasn't quite cooked enough. It also was a pretty small portion for $4.99, considering that it didn't have much in it that cost much. I had ordered the Bayou Burger; a half pound blackened burger with onions and melted provolone. Basically it's a dirty bird with a burger instead of chicken.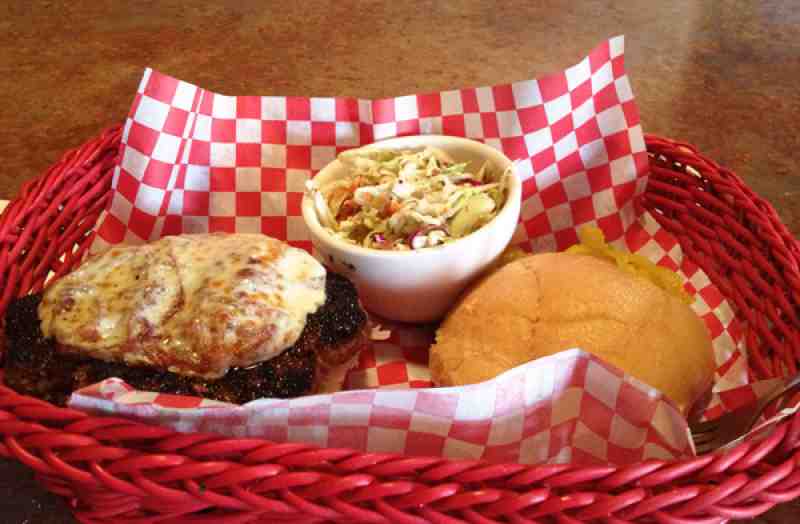 Shuck N Dive Bayou Burger
The cole slaw is very good here; a non-mayo version that's more like a cabbage salad. The burger has fantastic flavors, and it's just a greasy mess to eat. While everyone else is tinkering with gimmicks like nueske bacon and tillamook cheese; here you get a big, blacked burger with a slice of red onion and some provolone and it's as good as a burger can be for $8.99.
I tend not to like the typical cajun items in this restaurant; the rice and beans, etc. When I've had it they didn't use the really good andouille sausage.
Service here is quirky but friendly. A guy on a ladder brought me a menu and the server didn't make regular passes and I ended up waiting quite a while after I'd finished to get my check. Note that although they have a lot of TVs and the Sunday Ticket, this is a Saints bar, so you may not find the game you want anywhere.