Critic's Review
Calling this place a Restaurant is kind of like calling the Hard Rock Casino a coffee house just because you can buy coffee there. Dicey's is a bar. A Rock bar with live music several days a week. Its packed every Friday and Saturday and they have good bands that rock the house. A DJ spins in between sets and there's no break in the action. $5 pints and no cover; its a must stop-in if you're in the area.
The crowd here is hit or miss. Sometimes it's a bunch of tourists, sometimes it will be filled with a local kickball team. One thing you can be sure of; if its a weekend, it will be packed.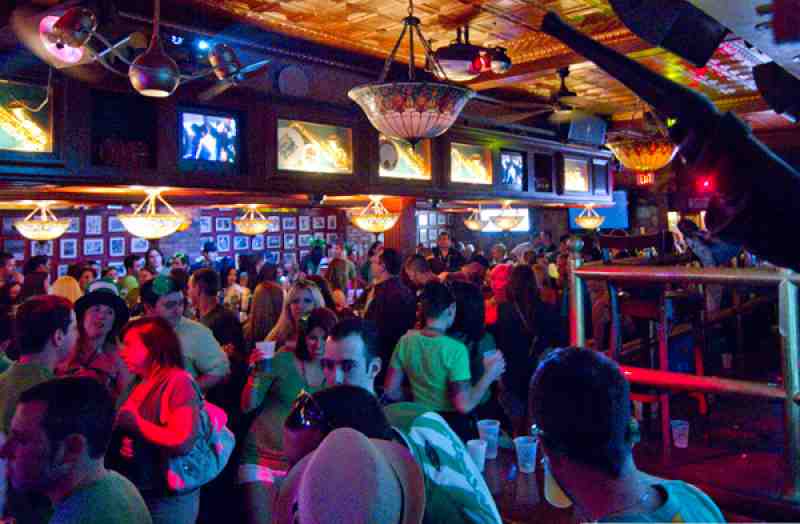 Dicey Riley's St Patrick's Day 2012
Regarding service, Dicey's has had its share of arrogant servers, and some of them remain. If you get a bad one, try another. All of my regular bartenders are gone, so it's pretty much hit or miss.