Critic's Review
As breakfast places go, The Original Pancake House is a good option for breakfast in the area. They have a large menu with a wide range of choices that is sure to satisfy your cravings. The interior is very diner-like, as is the service; the place completes the aura with 50s music. The big difference is that they close at 2pm during the week and 4pm on weekends, so you can't come here to chow down after a night of partying, unless you're out very, very late.
The biggest problem with this place is that its so darn popular. There's always a crowd here until about an hour before closing. Lunchtime during the week the place is packed with the blue-haired crowd.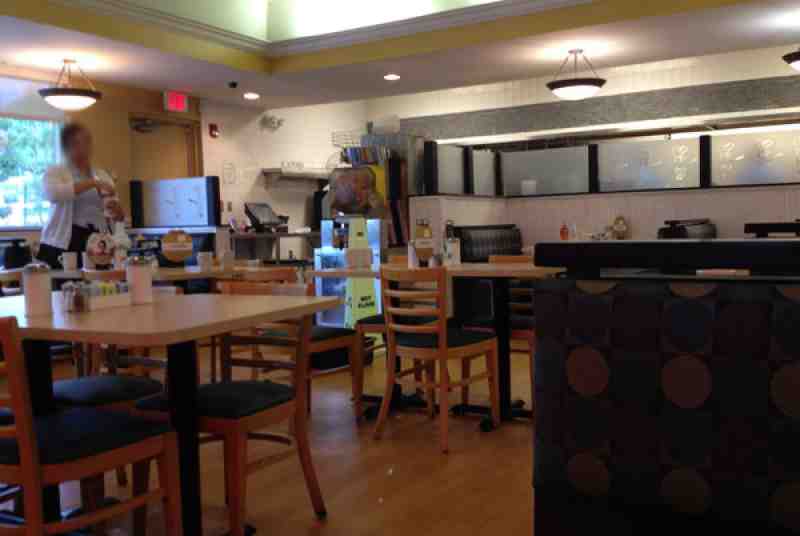 Original Pancake House Fort Lauderdale Interior
They have many signature dishes and the quality of food is far superior to Denny's or IHOP. Homemade corned beef hash and sugar-glazed ham are just some of the signature items that make this place unique.
There's one of these in every town, and I've been to most of them. The first time I came I tried their Spanish Omelet, which seemed from the description that it might be close to the ones I like, but it's not very spicy. It's basically mushrooms with tomato sauce; they have a thing for mushrooms here. It wasn't bad but it wasn't what I was hoping for either.
One thing I know is to avoid the steak; they have skinny top sirloins that just aren't very good cuts of beef. Today, I decided to try the spinach benedict, which is spinach, onions, mushrooms and hollandaise on an english muffin. I also ordered a side of sausage and coffee.
Now they claim that their omelets take up to 20 minutes, but I didn't think I'd have to wait 25 minutes for spinach benedict; but that's how long it took. No wireless; I was watching the Yankees game on choppy 3G. As I was just finishing up my 2nd cup of coffee it came out.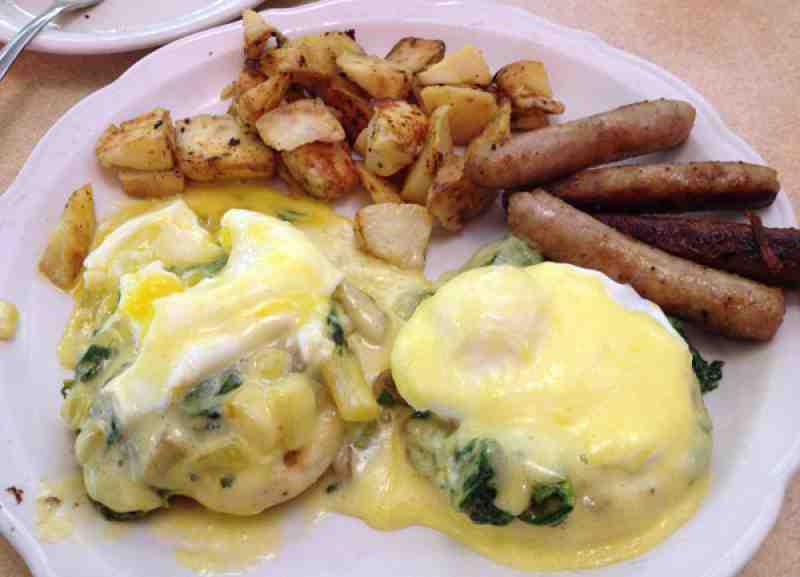 Original Pancake House Spinach Benedict
The benedicts are served in a separate dish but I like it all on one plate. The eggs were poached properly and the hollandaise isn't very lemony but it's passable; as good as the stuff you get a Cheesecake Factory. With bottomless coffee this came to just over $15 before tip.
My server didn't notice that my cup was empty when he brought out my food, and he didn't come back once to check on me after that. I had to flag him down to get another cup of coffee; but no question as to whether a needed anything.
Service aside, you can always count on getting a decent breakfast at this place; it's one of the more reliable places in South Florida.

Photo Gallery