Critic's Review
At's a Pizza is my go-to place when I'm short on time and I'm not willing to try something new. I've gotten countless pizzas here, with varying results. The base ingredients are very good here; good crust, very good sauce and lots of gooey cheese. Pizzas always seem a bit underdone here; the crust is perfect but the cheese doesn't seem cooked. I usually buy a pizza, try a couple of slices, and then re-heat the rest later so it doesn't bother me, but if you like your pizza well-done, this is the opposite of that.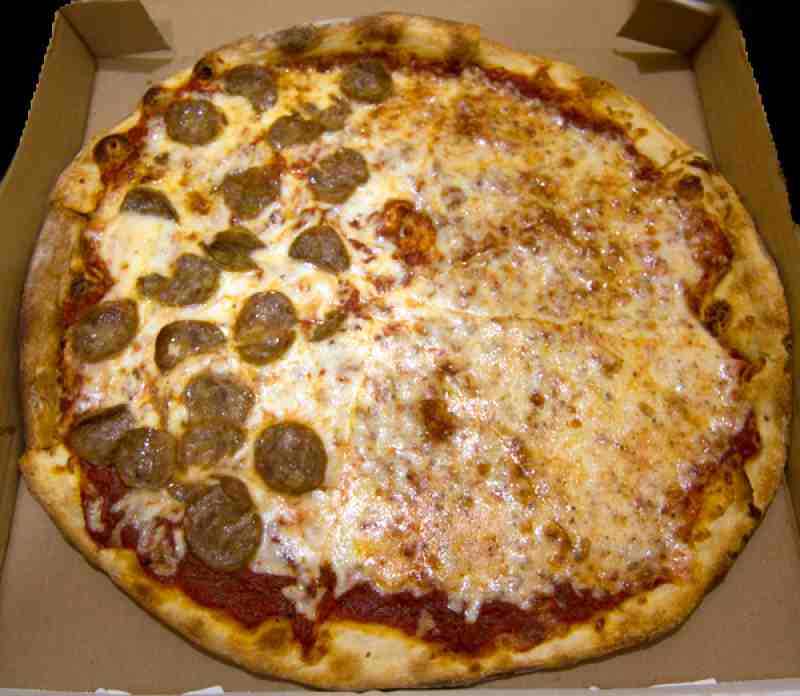 At's a Pizza half Sausage
This pizza was slightly underdone; another imperfect pie; to fix it, I sprinkled it with some oregano and reheated the slices for about 10 minutes at 220 degrees until it was perfectly done; and it was darn good. Granted, you shouldn't have to fix take-out food. But this ain't New York.