Critic's Review
If you're in the mood for a skirt steak, there's only 2 places to go: either the Angus Steakhouse in Hollywood, or El Tamarindo on route 84.
I hadn't been here in almost 3 years, and it was pretty ratty throughout back then, but they've remodeled the place with black granite. There's still a lot of bad angles, but it's better than before. The bar is also a plausible option for dining alone.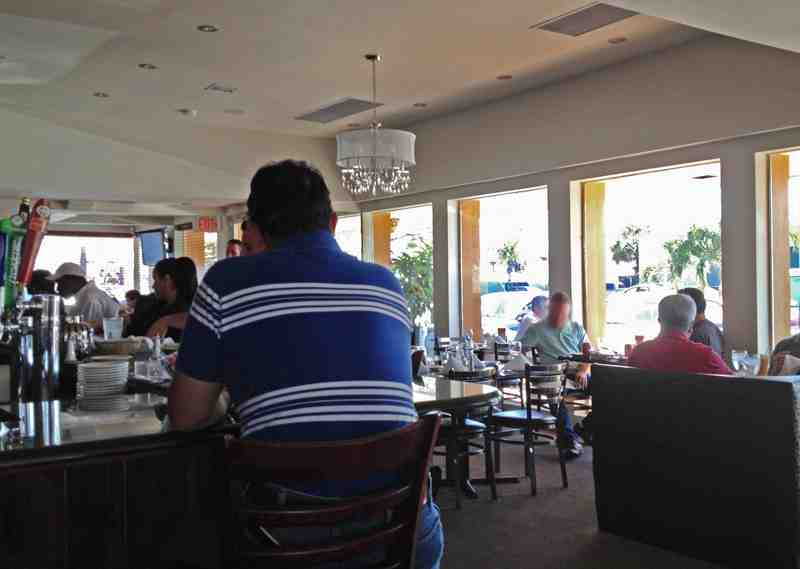 El Tamarindo Interior
They have this seafood soup, Mariscada Soup that I was thinking about trying, but it's $19 so it's hardly a starter.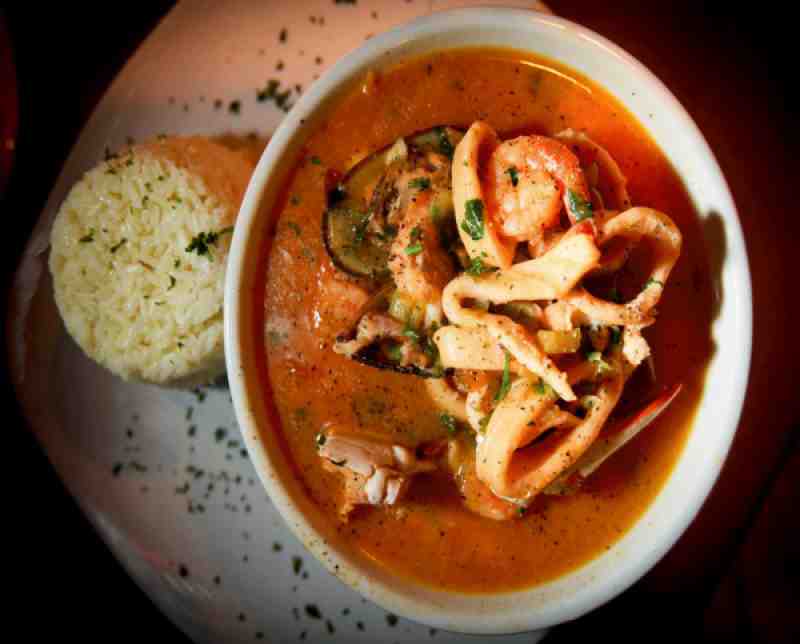 El Tamarindo Mariscada Soup
I was here for a skirt steak, so I ordered one up medium rare with rice and beans. I got an Iced Tea with lemon, which is always nice at a latin place. They also drop off some bread and a bowl of their crazy garlicky chimichurri sauce.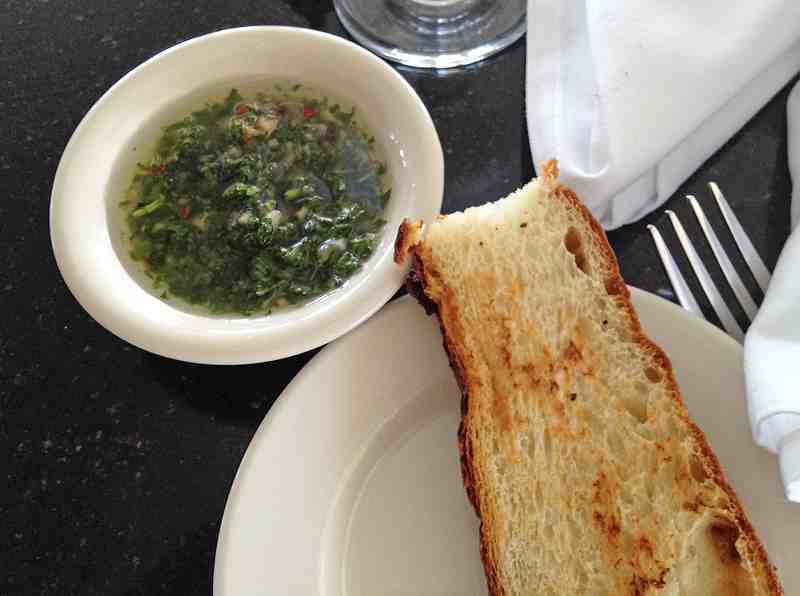 El Tamarindo Chimichurri Sauce
This, my friends, is the good stuff. You could dip an old shoe in this and it would taste good. I usually skip the bread, but not here. A runner dropped the steak off in less than 10 minutes.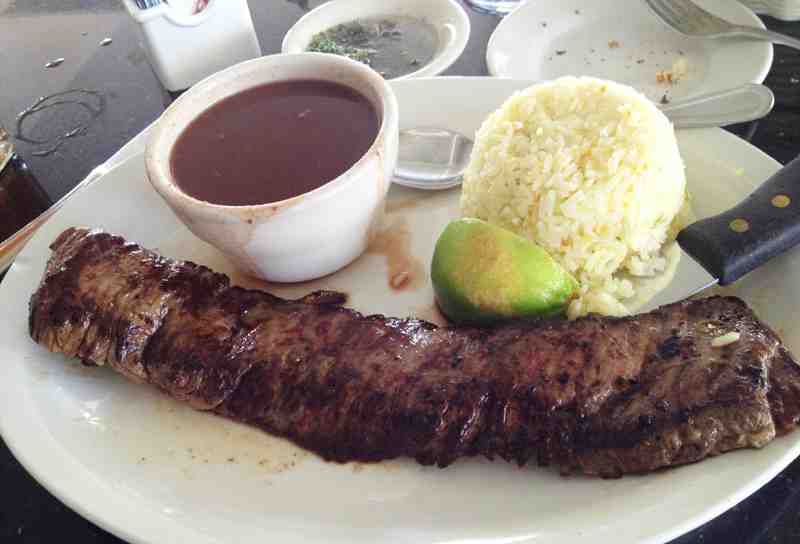 El Tamarindo Charrasco
A pretty good haul for $14. The only slight disappointment was that they gave me red beans; there's no distinction on the menu as it just says "beans". I was expecting black beans. The skirt itself is pretty much unseasoned or marinated; it needed some salt. But some chimicurri on the plate and on top of the steak transformed this into exactly what I was hoping for. I polished off the entire thing in one sitting, along with the bread, beans and half of the rice. I also needed another bowl of chimichurri. No dinner for me tonight.
Service here wasn't as good as previously; it's pretty mechanical with servers running around with water pitchers and runners bringing out the food. The issue was that I didn't seem to have a specific server, so nobody checked on me for my entire time there. No refill on my iced tea, I had to go to another table to get salt, and I had to flag down a runner to get me more sauce. And when I was ready for my check, I had to flag down someone to ask for my check, despite an empty glass and plates. Again no refill was offered.
So you don't come here for service; you come here to eat. One of the better $20 lunches you can get in this town.