Critic's Review
Tijuana Flats, officially the Tijana Flats Burrito Company, is a fun little place with good Mexican food located in a strip mall near Publix on Sunrise. The decor is colorful and fun; it reminds me of some of the places in Cancun of days gone by. The smallish chairs and lighting that resembles big Christmas lights wired throughout the place give it a unique ambiance. They have good music playing and a hot sauce buffet in the back where you can sample some very unique sauces.
The menu is a bit complicated but you get a lot of food for a low price. 2 Tacos with the meat of your choice, loaded with chips is $5. To me, this is Mexican food. I'm not a fan of so-called "Fresh Mexican", not because I don't want fresh food, but because leaving out the cheese and refried beans and sour cream is leaving out the best elements of the food. Here I got a chicken and black bean soft taco, loaded. The tacos are stuffed with chicken, black beans, lettuce, tomatoes, black olives and jalepenos, topped with cheese and sour cream. Absolutely delicious. They use fresh jalapenos so if that's not your thing leave them out. The corresponding beef version has shredded beef that blends right in. This is like Taco Bell with fresh ingredients, only bigger, for about the same money.
On another visit I got the "Tijuana" size burrito with chicken and black beans, loaded with jalapenos on the side with chipotle sauce.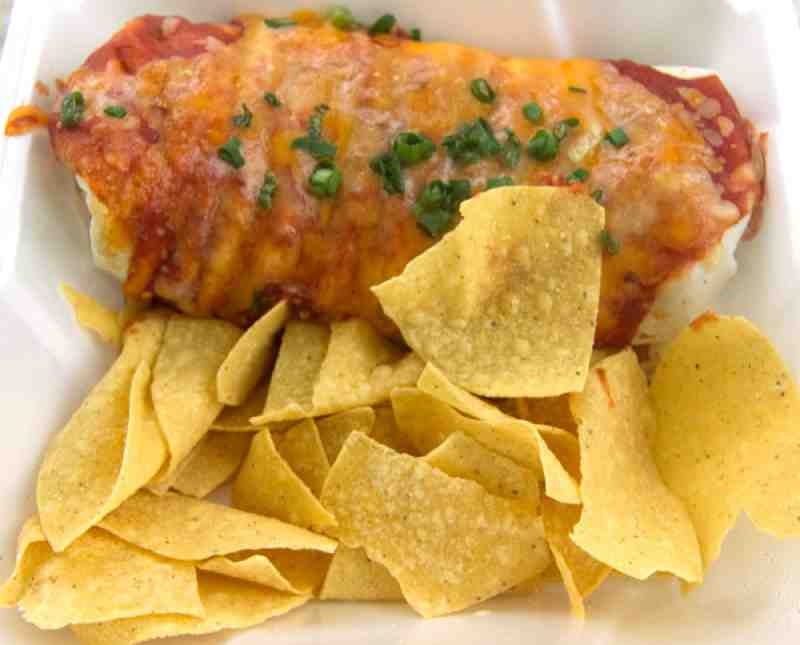 Tijuana Flats Chicken and Black Bean Burrito with Chipotle Sauce
This size is perfect for 2 lunches. It's really big; too big for a lunch I think. And they do a nice job of making this boy.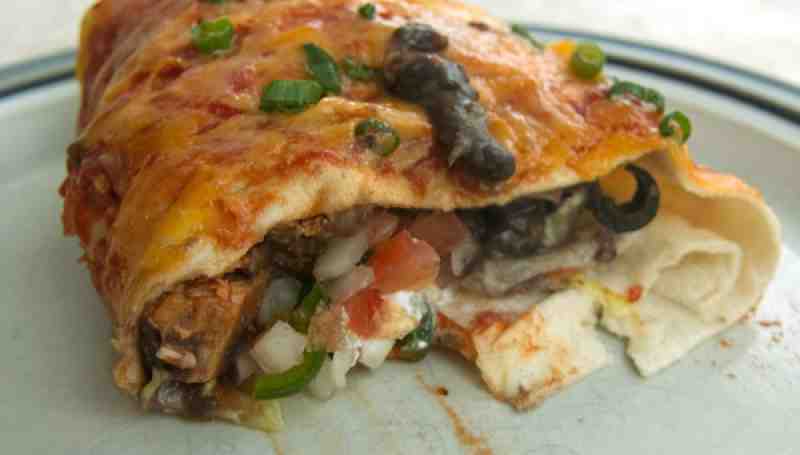 Tijuana Flats Chicken and Black Bean Burrito with Chipotle Sauce
Now maybe I'm wrong, but usually when someone asks for something on the side that means don't put it on the food; here they did both.
I like this place. They're opening another location on E 17th next to Vito's Pizza.