Critic's Review
When I first moved to Fort Lauderdale, I was a morning regular at Le Bonne Crepe, mostly because at the time, eating breakfast outside in my neighborhood was one of the things I looked forward to when I planned the move. It used to be very good; they had really good sausages and anyone who follows my adventures knows that I like good breakfast sausage. Over time, the quality waned; for years they had the same servers but changes in the kitchen were apparent from the food.
Over the years, I've been to Le Bonne Crepe many, many times. But I've yet to step inside the place. Even when its 89 degrees at 10am like it was this morning, eating outside is part of the point. Las Olas before 11am is a very nice, quaint place to dine.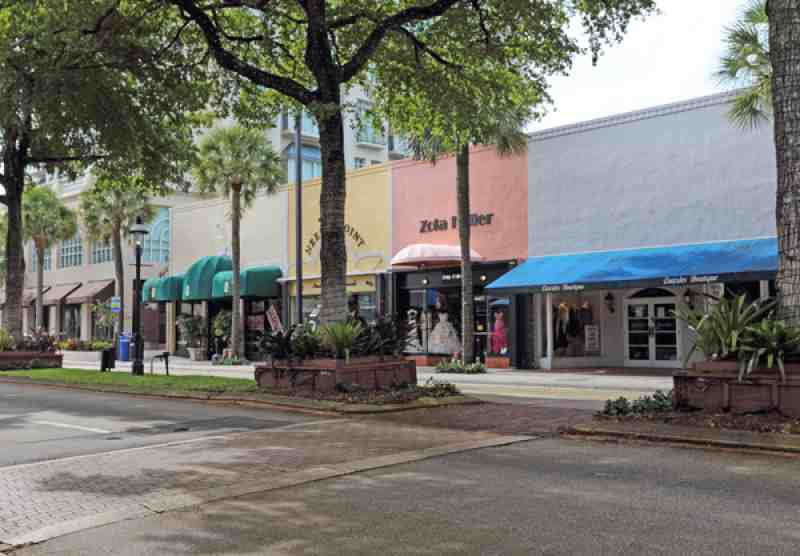 Le Bonne Crepe View
They give you nice portions here, and you get a full pot of coffee for $2.50. So a breakfast of 2 eggs, sausage, toast, potatoes and coffee was only $12.19.
The sausages aren't as good as they used to be; they seem pre-heated and microwaved now.
After the disappointingly small omelet I got at O-B House last week, I wanted to see what they were serving here. I ordered my usual alternative, the Las Olas omelet, which is spinach, tomatoes, onions and cheese. I used to have to ask them to cook the onions; sometimes they'd just seem to toss them in raw, but this time I wanted to see what I'd get.
Service wonkiness continues; the big joke used to be that they only had 2 spoons in the place, since there weren't on the tables and you always had to ask. Today I had a spoon, but coffee was delivered without any milk. You'd think that the server would notice that there was no milk or creamers on the table; but he didn't. Instead of bringing me the little containers of half and half, he brought me a little pitcher of low-fat milk. I had to ask someone at a nearby table for one of the many they had on their table. They have new chairs here; if your butt is wider than a vollyball you may be a bit uncomfortable outside; obviously they were purchased without anyone actually trying them out.
The omelet came out in less than 5 minutes; they aren't exactly making these babies from scratch to order.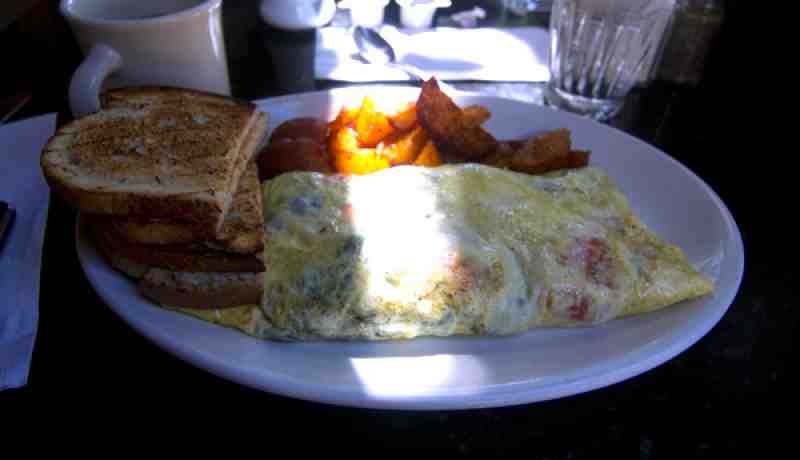 Le Bonne Crepe Las Olas Omelet
The paprika is back on the potatoes; they were cheap with the butter as one of the toast halves was pretty dry. But this was the best Las Olas Omelet I've ever had here. This used to look like a big mess; this omelet not only looked competently made, but it was delicious. The spinach was sauteed in garlic and it was loaded with ingredients; and yes, the onions were properly sauteed.
Other than the coffee, which is up from $2 a pot, the prices here are the same as they were years ago. This setup was $14 total with tip. And there's no extra charge for the view.