Critic's Review
CJ's Cafe is the coffee shop in the Sun-Sentinel building in downtown Fort Lauderdale. The neon sign just says "Cafe", so many people don't know the name.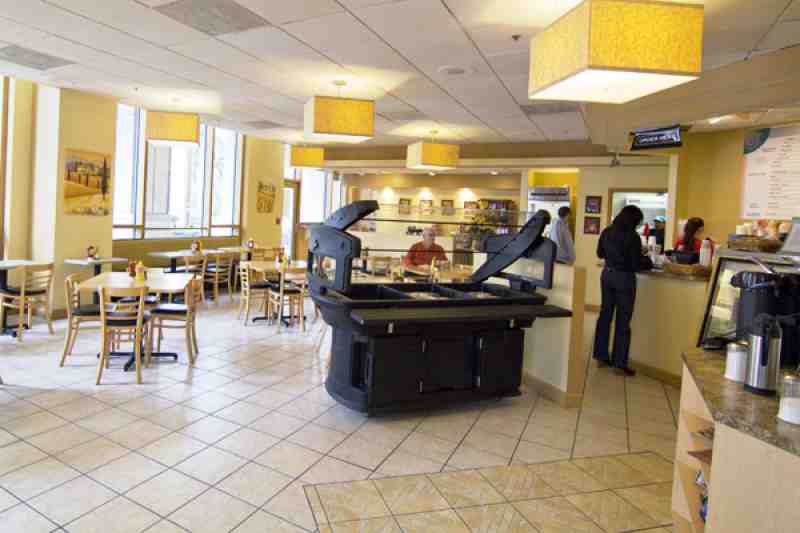 The big negative with CJs is that they stop serving breakfast at 10:30 and they close at 2pm; they seem to be on a different clock than a lot of people. I remember getting a break at 10:45 when I worked at a bank, and I only occasionally break for lunch before 1:30.
That being said, CJs is a pretty nice place as coffee shops go. Breakfast is your best bet here; for $4.88 you get a 2 egg sandwich on a Kaiser roll if you're on the go, or you can get a 3 egg omelet with hash browns and toast for about $6. The first egg sandwich I got here was really good, but the most recent wasn't as good.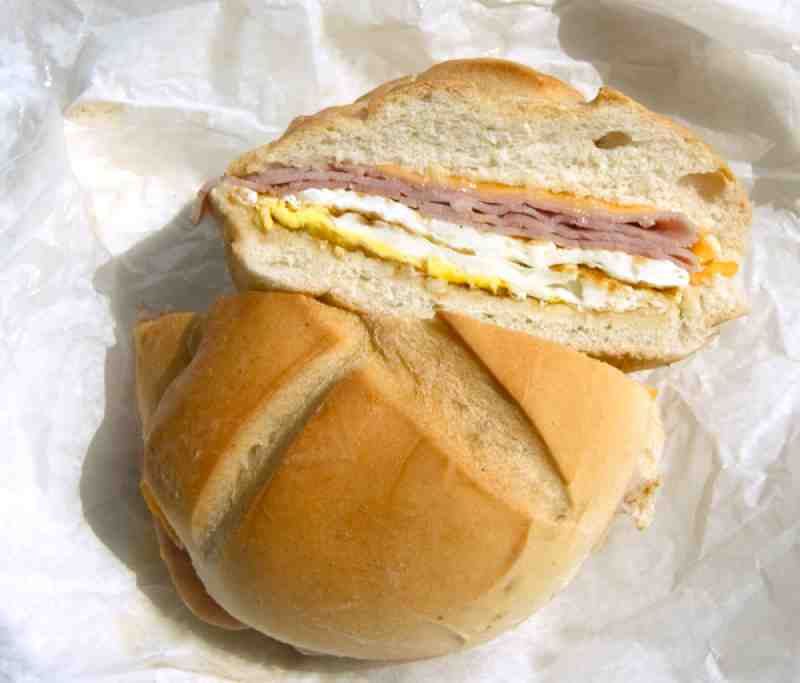 Without butter and with the egg cooked hard, there was no moisture. You need a little bit of yolk in a good egg sandwich.
Their "gourmet" coffee is ok, or you can bring in coffee from the nearby starbucks. At lunch sandwiches are the main fare here. They also have prepackaged sandwiches that you can grab in the morning if you'll be eating at your desk. They have a number of specials every day that you can check on their web site. But if you go late, they may be out of something...
I saw on their web site that they had Ropa Vieja one day and I thought I'd give it a try. But when I got there at 1:30 they were out of it. So I had to choose something else. I really didn't want a sandwich, but I figured it was a good chance to give their sandwiches a try. I ordered The Godfather, which sounded a lot like you basic italian sub. It comes with a "pasta" salad, which I guess is what they call macaroni salad nowadays.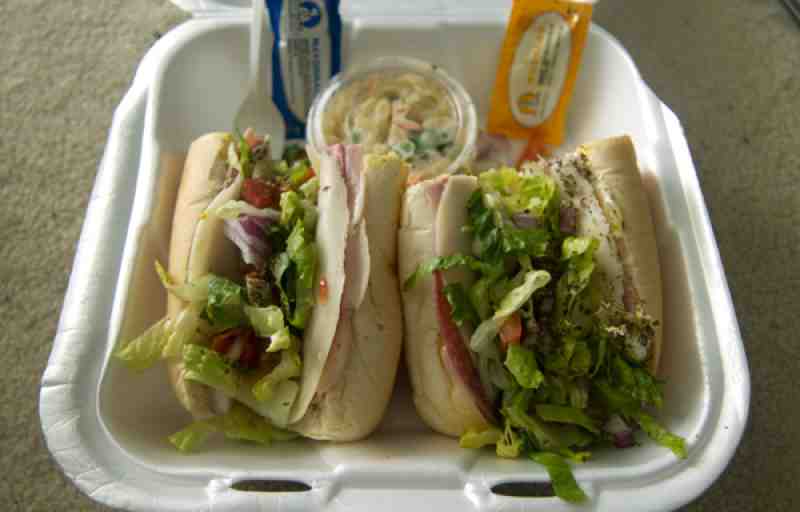 CJs Cafe: The Godfather
I asked them to put mustard and mayo on the sandwich, so when I saw the little packets I thought that maybe I was supposed to put it on myself; but they had spread it on the sandwich also, They only have yellow mustard here, apparently; they have French's on the tables but they give you a generic brand in the packets. I tasted the mayo and it was awful, which explains why the sandwich tasted funny.
There was something I just didn't like about the sandwich; certainly there was too much italian "seasoning" on it, but I think It was the mayo. No pickles or peppers and a lot of lettuce. Not terrible but for $7.75 it doesn't measure up to what you get at just about any sub shop in town.
And the macaroni salad has peas in it, which is definitely something I've never seen before.
The bottom line on this place is that I don't trust their recipes. It's not a sub shop or a deli. No Gulden's, No Hellman's. They don't advertise any specific kind of cold cuts, so who knows that they use. I'd say stick to the egg sandwiches.