Critic's Review
Review 5/12/12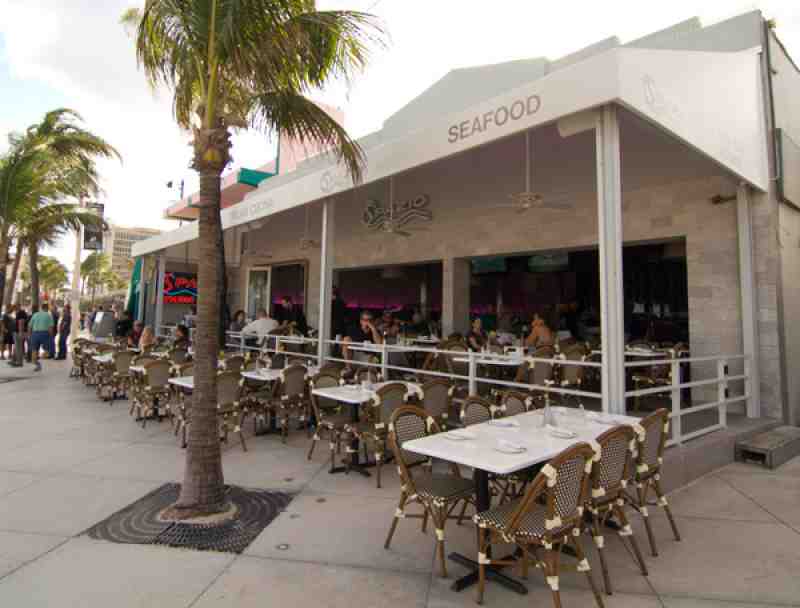 Spazio has gotten a facelift, so it's a lot nicer than it used to be. The inside used be a real eyesore; with bare concrete and a barren feel . Now it's more clubby, with some nice tables and a more comfortable bar. (mouseover to see old decor). The bad news is that the music they play is also bad club music. So if you go here, be prepared to eat your breakfast to tunes like "Burn for You" and "Hypnotized".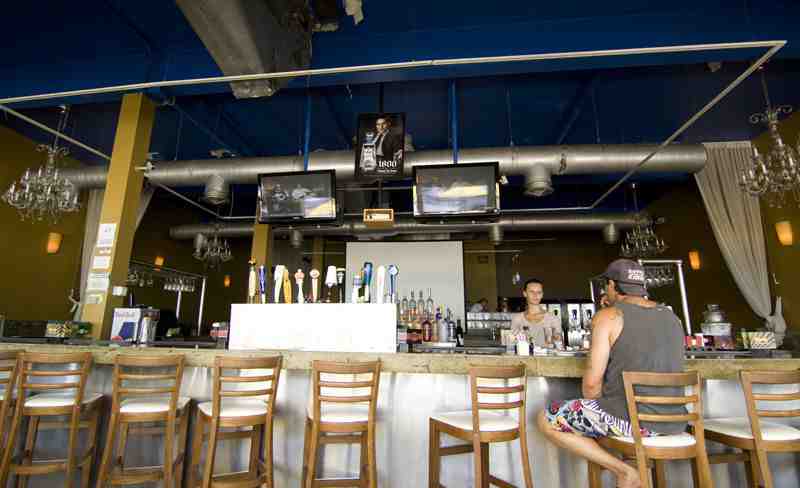 One thing that doesn't disappoint is the view. Spazio is right across from the beach and if offers the best that Fort Lauderdale has to offer in terms of sidewalk views.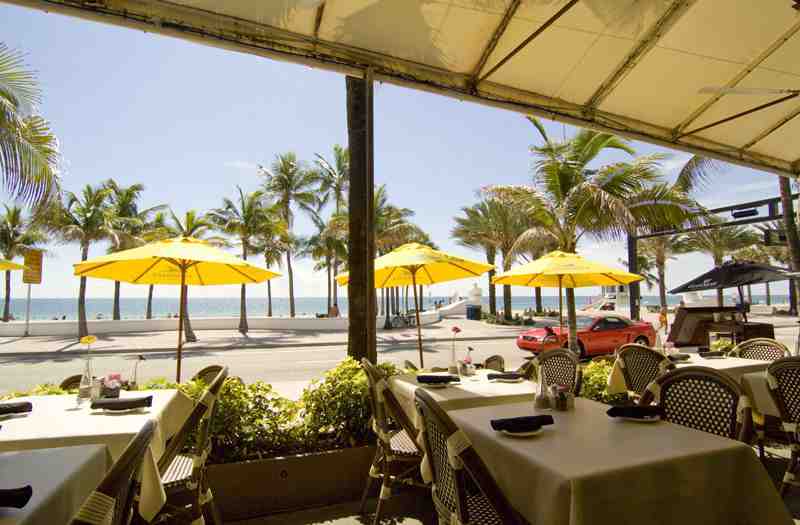 Most of the things that I hated about the old Spazio have changed. They don't have the clear coffee cups anymore; and they now have rye toast. I ordered my usual; 2 over-easy with sausage and rye toast.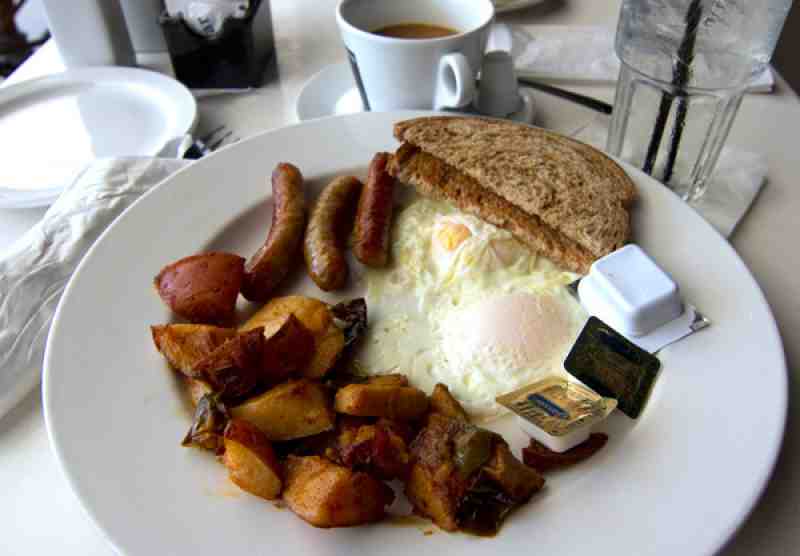 For $6.95 (and $2.25 for coffee) I can't complain about the food. The potatoes were a bit heavy on the paprika but they were fine; the eggs were cooked properly and the sausages weren't the really good ones, but they were good also. The coffee cup said Lav
One thing to note is that not one salt shaker wasn't clogged; I tried several from nearby tables. They need to learn about toothpicks and rice here.
When you get your bill make sure you check it; they add a 15% gratuity. I almost missed it myself. I usually leave at least 20% but when they sneak it on the bill (hoping that you miss it so you double tip), that's all they get.
Although their sign says that they serve breakfast until 11am, they serve it until 11:30 during the week and 12pm on Weekends. I wonder how many people have seen the sign at 11:15 and just kept walking?