Critic's Review
Kelly's Landing is a place to get New England Style Seafood, watch a Red Sox or Patriots game, or just hang out with ex New Englanders who now live in South Florida.
I hesitate to call this place a sports bar; but the people who come here are generally Red Sox or Patriots fans. I don't like to sit at the bar here; most of the people in here are regulars and the banter can be intolerable.
The place is painted Fenway Park green with Fenway Bricks and it's decorated with various New England sports memorabilia; they play good music; the beatles, Van Morrison; it's not a bad place if you don't mind the accents. jump-->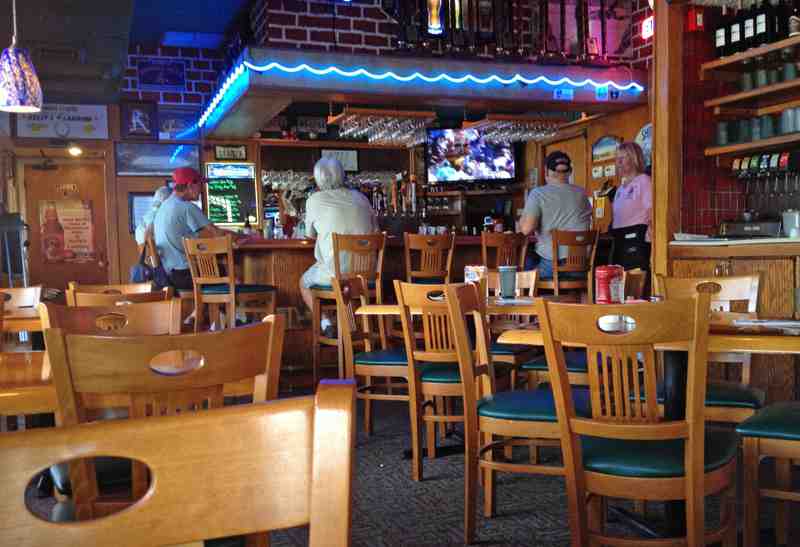 Kelly's Landing Interior
On Wednesdays they have the seafood chili as the Soup of the day, so I thought I'd try a mug of that. I'd forgotten how small the mugs are; for $2 more the bowl is at least twice as much.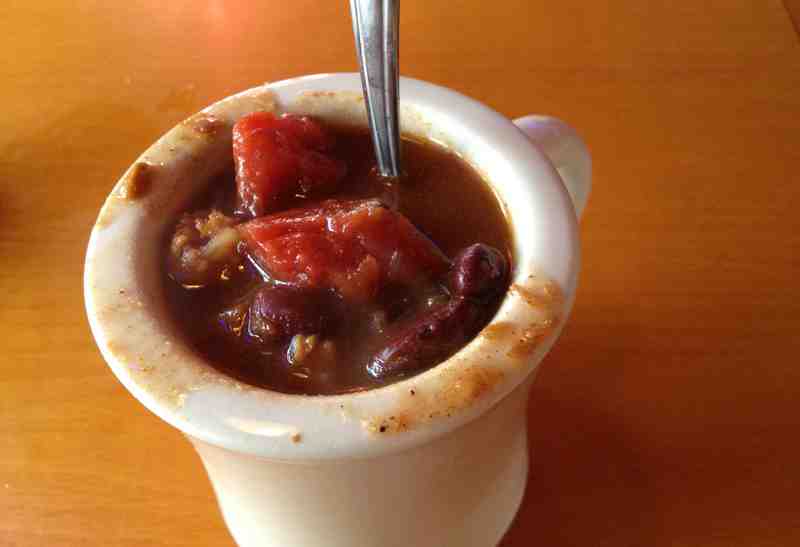 Kelly's Landing Seafood Chili
I wasn't too impressed with the seafood chili. It has a chili flavored broth, big chunks of tomatoes, a lot of kidney beans, clams and little shrimp. Not bad, but nothing I'd order again. I also ordered a dozen littleneck clams; I've had the mussels here before, but I didn't like their marinara sauce; it tasted like a bloody mary to me. You can also get Ipswich clams here, but they're way too much work for me.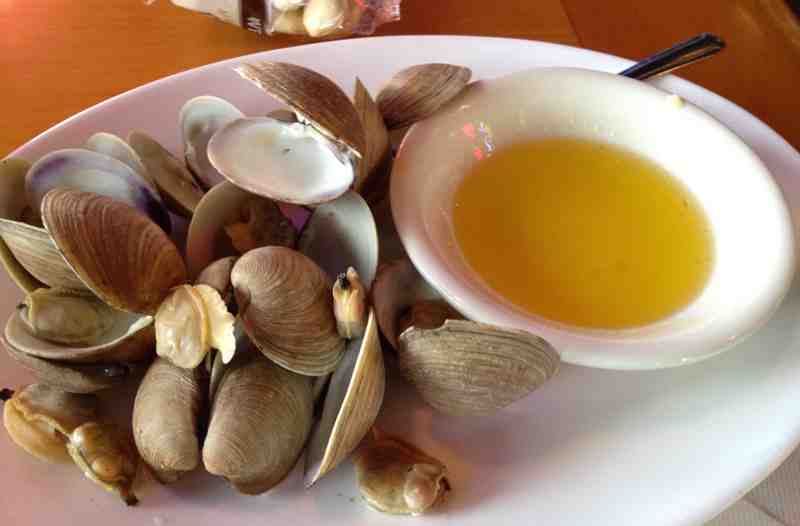 Kelly's Landing Little Neck Clams
Little necks are pretty small; I always expect more; Cherry Stones are bigger and better. When I was finished with this I was still hungry. Not hungry enough for a lobster roll. But I love the clam chowder here, so I ordered a bowl.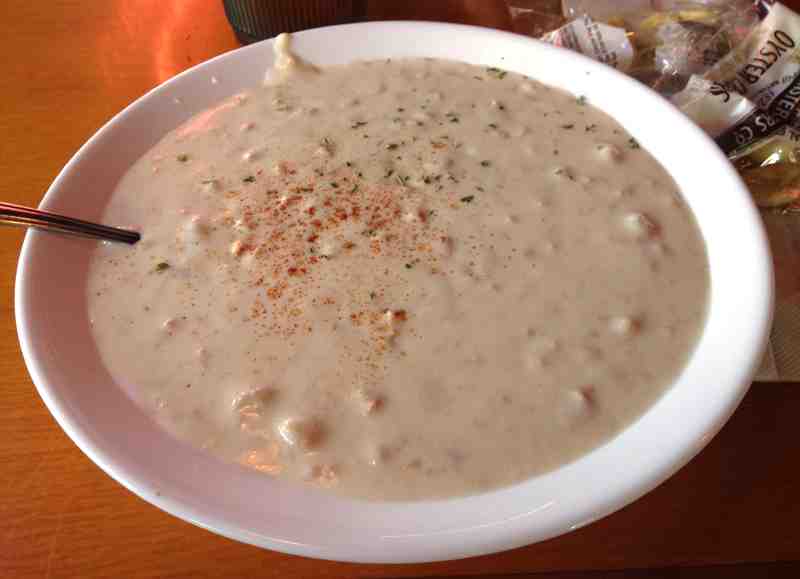 Kelly's Landing Bowl of Clam Chowder
Every time I order a mug I wish I'd ordered a bowl. This stuff is fantastic; as good as it gets. Just thick enough, not too many potatoes and just enough clams. If you come to Kelly's, you have to have the chowdah.
Massachusetts is one of the most liberal states in the nation, so I was surprised to see fox news on the TV.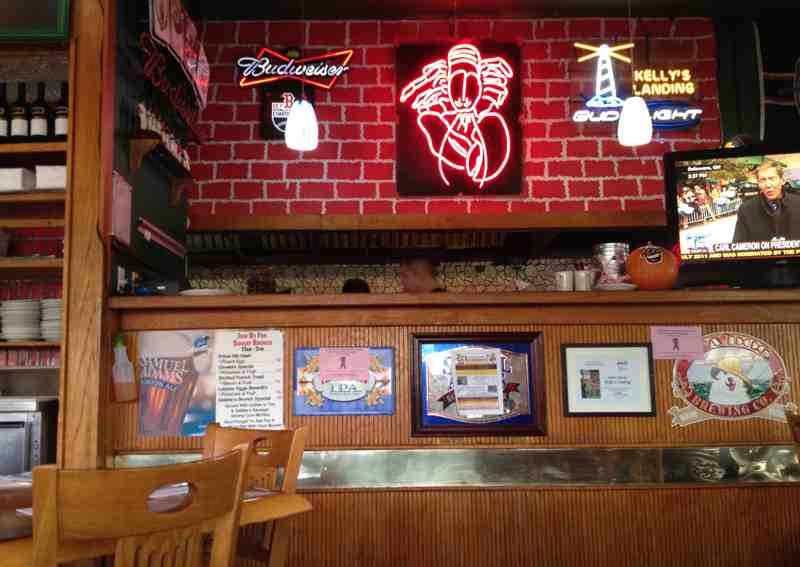 Kelly's Landing Kitchen Area
Red Sox fans that watch Fox News. Go figure.