Critic's Review
When seeking out German Food, one of the old staples in Fort Lauderdale is the Ambry Restaurant (officially Gerd Mueller's Ambry). With a website reminiscent of 2001, the restaurant is about the same; old world, old style and serving the same dishes as they did in 1985. You won't find Mac N Cheese or sliders on this menu; a refreshing change from the new-fangled restaurants who chase the latest fad out of fear rather than confidence.
The exterior of the Ambry is quite unique; it's styled like a small castle with an outer brick wall and a small outdoor patio with 2 tables; there's a big wooden door at the entrance.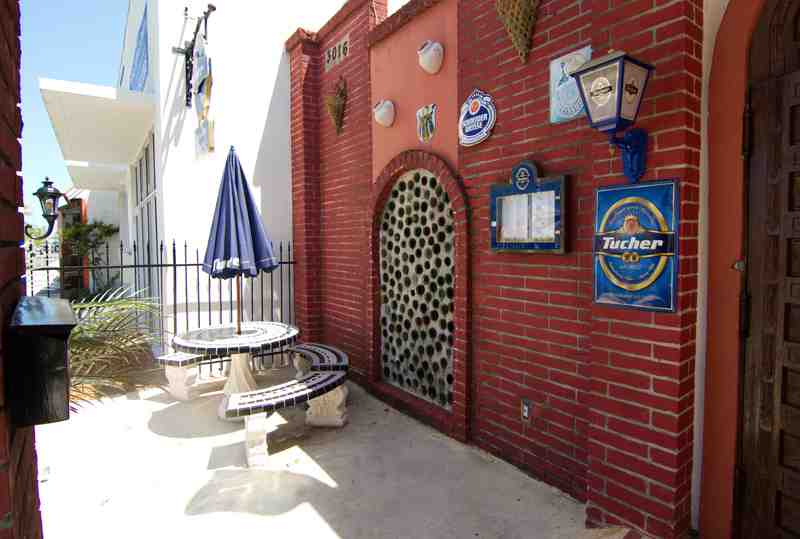 Inside the place is old-world, except for the country tunes of Faith Hill and Keith Urban. The walls are adorned with antiques and interesting pictures; there's a bar area, a smallish dining room up front and another in the rear.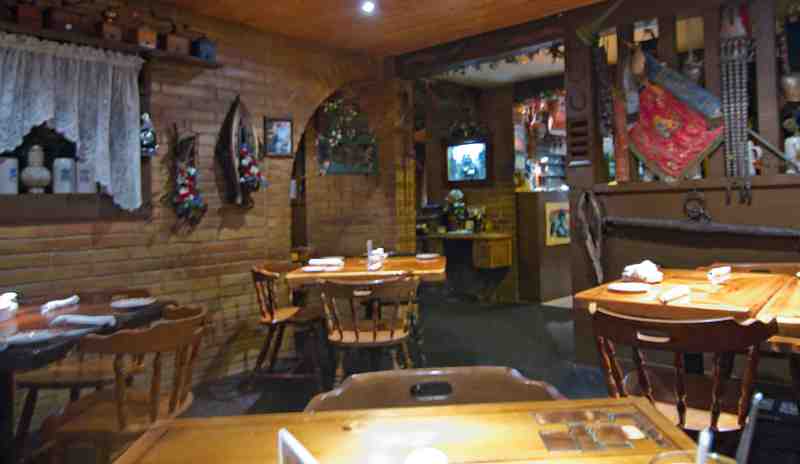 Lunch is served here from 11:30am to 2pm; the cook leaves at 2 so get here by 1:45 if you don't want to be rushed. On this day there was only 1 other table in the restaurant.
They start you off with a good sourdough Rye bread and butter. I order Iced tea ($2 with refills) and pondered the menu. I knew I wanted to try the famous goulash soup ($3.50/cup), which is made with oven-roasted pork and beef and genuine Hungarian Paprika.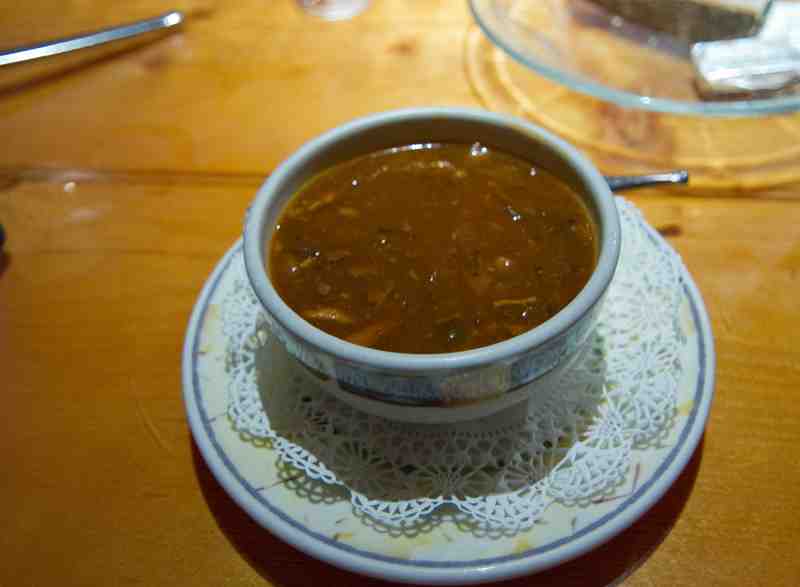 Ambry Goulash Soup
I dug up some old "recipes" that the restaurant had provided over the years to various publications, and the recipe has changed over time. This version was like a thick stock with meat; more like a loose stew than soup. There were no vegetables and it was a bit sweet; without potatoes or vegetables I don't see how you can call this goulash. It was ok, but I'd have to say I was disappointed.
I had also ordered the Wiener Schnitzel ($10.95) which comes with a choice of potato. As much as I wanted to try the potato salad, I couldn't pass up the pan fried potatoes with onions and bacon.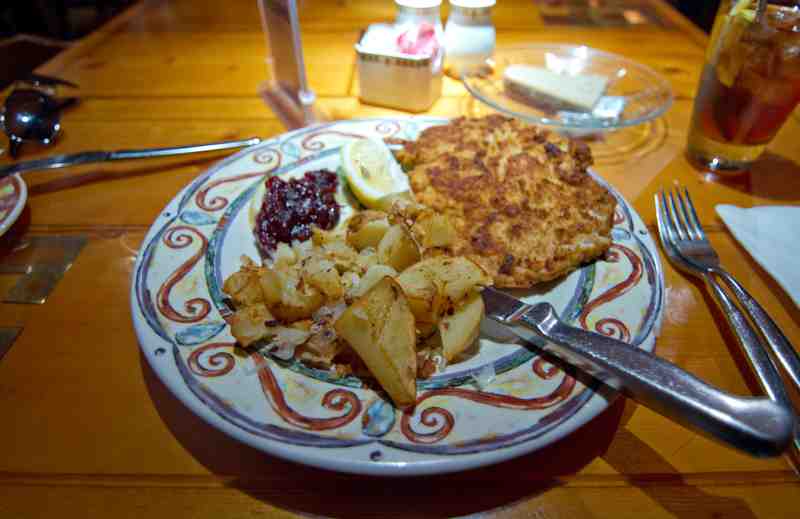 Ambry Wiener Schnizal and pan fried potatoes
Also on the place was ample lemon and lingonberries, which are similar to cranberries with slightly more flavor. The veal was a perfect cutlet; fork-tender and pan fried perfectly; you won't find a better Wiener Schnitzel anywhere. The potatoes were basically home fries with some bacon, a good compliment to the veal.
The Ambry offers a unique experience on the not so exciting Commercial Blvd. Sometimes you just feel like some real food and the Ambry is a nice change of pace from modern faster foods cuisine.