Critic's Review
The Whole Enchilada is yet another "Fresh Mexican" restaurant on US1. This place is more like a taco stand with indoor dining than a restaurant, but it's not bad inside. They have a TV but you won't be watching the news or CNBC, and the music is the type that younger people listen to. It's designed to be "cool" rather than what you might find at a typical restaurant.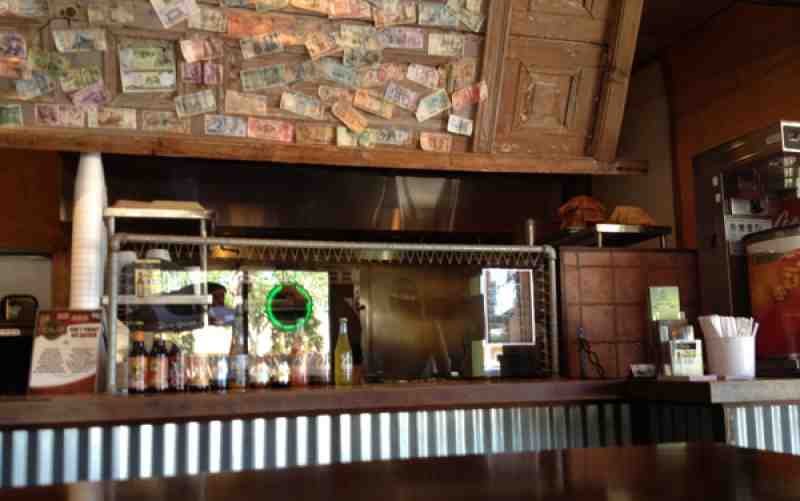 The petite parking lot can be a pain at peak lunch time, but if you go a bit after 2pm its not so bad. The menus are spread along the counter and you order at the register and wait for you food at a "table". My first time here I wondered why they put cheese on fish tacos, given that the point of eating fish is usually health related and I didn't see how cheese fit in. But I'd heard that they were the "thing" to have at this place, so I decided to give them a try. They have a "One Fish", "Two Fish" choice which I didn't get at first, not noticing that the recipes were different. The girl offered me one of each, which seems like something a reviewer ought to do.
They have a smallish salsa bar, and I was struck by the redness of the mild salsa. Maybe it came out of a can, but I grabbed some anyway.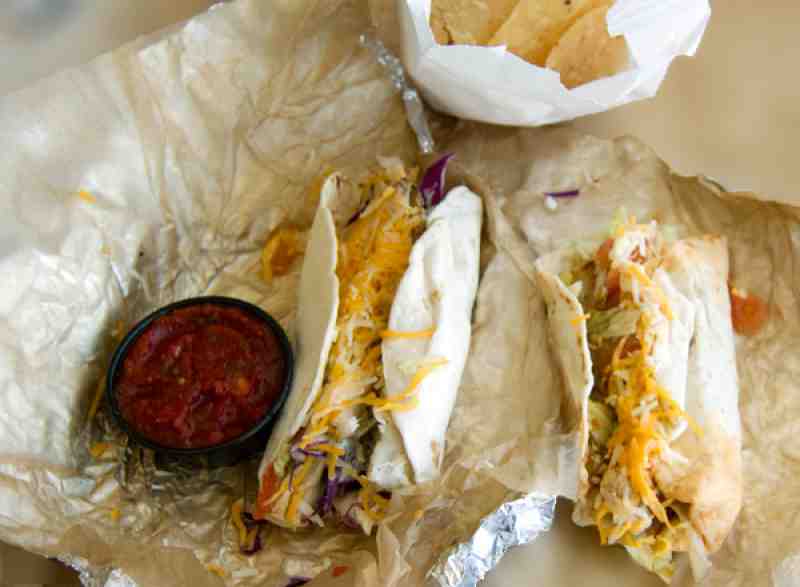 Both tacos have mahi fish; one has cabbage and a cilantro cream sauce and the other has lettuce and a chipotle sauce. I liked the one with cabbage and the cilantro cream better; I think I'm ready to declare that I'm not going to be on the Chipotle bandwagon. Maybe smokey is in; but I don't really care for it.
My first time here I got stale chips, but the ones I got this time were good. Not too salty, thin but they didn't break so easily that you couldn't scoop salsa with them. The very red salsa was good also; nothing crazy about it; it was just very tomatoey.
This place is a little bit out of the way; I have to pass 7 other mexican places to get to this one, but they plan to open another location closer to downtown across from the Parker Playhouse. They hope to open at the end of May.