Critic's Review
Zuckerello's is a friendly neighborhood restaurant with good food and a friendly staff. That being said, if you're not a regular you may feel out of place.
Zuckerello's seems backwards. You walk in on a Wednesday night, and all of the tables are empty. You get to the bar and their isn't a seat available. And its not business people eating alone at the bar; its just where the "scene" is. Now sometimes that's a good thing, but here the scene is 65 and over. Maybe 70 and over. These are the "regulars" who come here for a social scene. I'm not sure who all of the people in the video on their web site are; but they're not the people who dine here.
There's a nice big oval bar in the back with a couple of big screen TVs; the Heat jump-->game was on.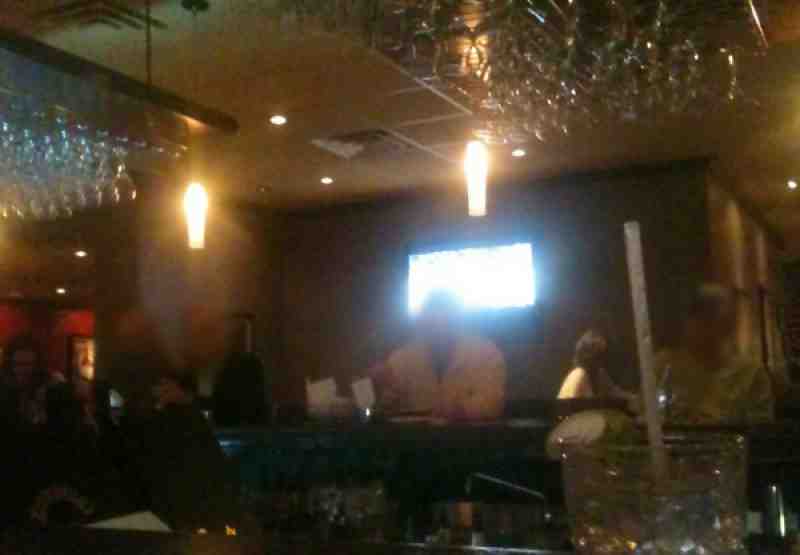 At 8:30 many of the blue hairs have gone home to bed, so you can usually get a seat at the bar. I'd checked the menu and decided on the veal parmesan; a "specialty" listed for $20. They start you off with a basket of crusty bread with a cup of "garlic oil", which is really a cup of chopped garlic in oil. They're sort of like garlic rolls with the garlic on the side. I like it better this way than getting rolls dripping in too much garlic; you can choose how much garlic you want here. A runner brought out the veal parm; they don't leave any space on the plate here.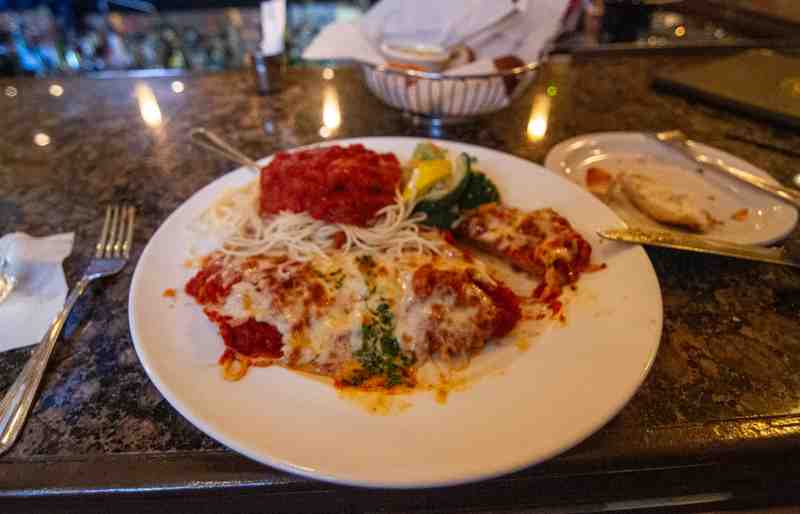 Everything is served with "daily vegetables", which don't really go with veal parm and spaghetti. Zucchini, squash and carrots; those veggies you spent most of your childhood trying to avoid. The veal is pretty good; pounded thin, breaded with enough cheese. The sauce here is only so-so, but overall this is pretty solid food. I ate about half of it. Considering the bread and vegetables it's certainly a meal and a half for $20. The lady sitting next to me ordered the snapper "Lionello" and it looked darn good.
Zuckerello's is perhaps best known for their early bird special, From 4pm to 6pm, they offer most of their menu for the regular dinner price and add a choice of soup or salad, coffee or tea and key lime pie. You can forget about getting a seat at the bar.