Critic's Review
The Dixie Pig boasts "North Carolina" style BBQ, so if you know what that is you know if you like it. The place is a roadside shack with a covered patio for "dining in". There is no indoor dining here at all.
There menu is extensive; you can get ribs, hamburgers, wings, hot dogs; but they mostly push their smoked pork, beef and chicken sandwiches.
Their menu clearly states that their BBQ is "vinegar based"; I'm not sure if that's meant as a warning, but it really ought to be. I played it safe and ordered a pulled pork sandwich, straight up.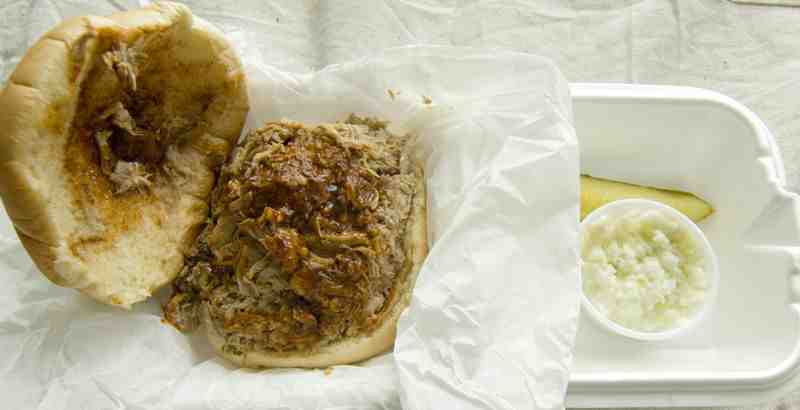 They gave me 2 kinds of BBQ sauce: one was runny and smelled like pure vinegar, and the other was thick and brown and mustardy tasting with a bit of sweetness. I decided on the brown one and raked it on the sandwich.
It really bothers me when they give you 1/8th of a pickle spear. How expensive are pickles anyway? Its a jar pickle too. The cole slaw is the pulverized kind, over marinated, too wet and just lousy. The pork is on a hamburger bun, and its just not good. Its too moist; mushy really. And it just doesn't have a good taste. If they smoked this for 14 hours as they claim; what a waste of time.
Maybe the North Carolina BBQ thing just isn't for me, but I didn't like this at all. Feel free to try it for yourself, but I can't recommend it.